Thailand lies in the Southeast Asian region and is known world-over for its stunning beaches, rich culture, and vibrant nightlife. However, beyond the popular tourist destinations lies a treasure trove of hidden gems, secret places, and off-beaten spots waiting to be explored.
Here are 10 hidden gems worth checking out when traveling in the Land of Smiles.
Thailand's Hidden Gems: Best Places For Off-Beat Travelers
1. Chiang Mai Night Market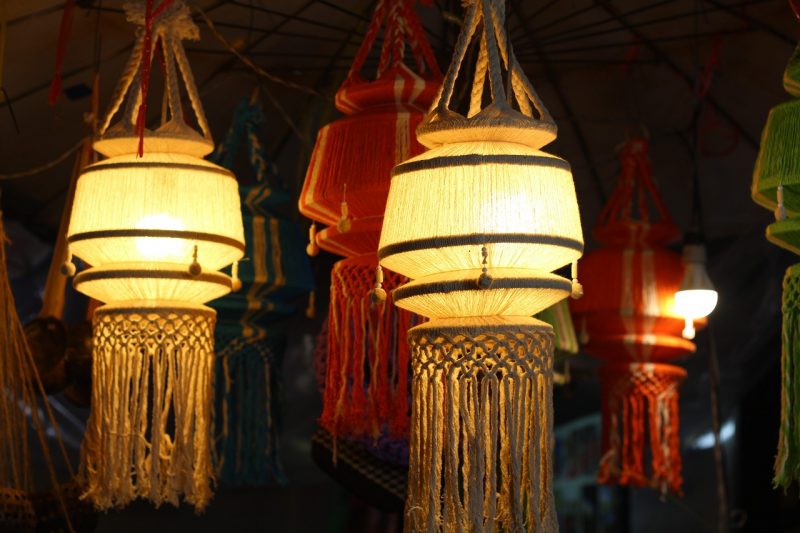 The best places to shop in Chiang Mai are the night markets. The range and diversity are excellent, and they're found all across the city.
This local attraction is a must-see on any trip to Thailand, which is why it is a highlight of our guided tours. Visitors describe this undiscovered Thailand gem as "the best night market experience in the country." It's fantastic to watch the sunset and these often-peaceful alleys come to life. The market is hosted right outside the ancient walls of the old city of Chiang Mai.
2. Koh Panyee Fishing Village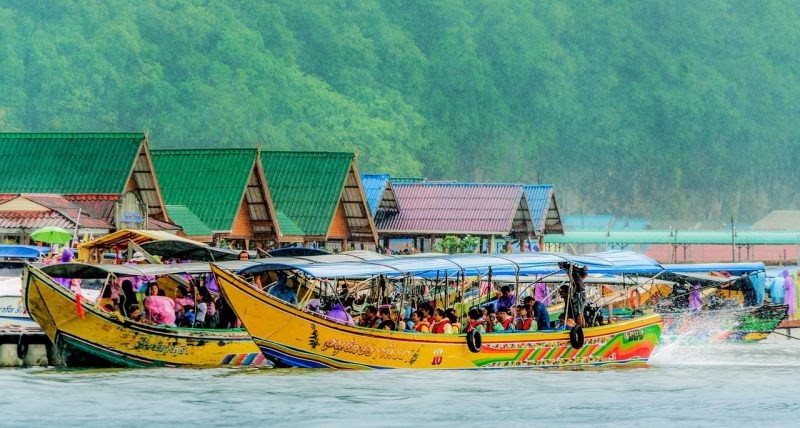 Did you know Toh Baboo, an Indonesian guy, and his friends and family founded Koh Panyee almost 200 years ago, and everyone who lives here is a descendant of them?
During a visit to the village as part of the small group adventure tour of Thailand, board a speedboat and drift into this fascinating history. You can experience the local culture from a first-person viewpoint. Here is a tip for the first-timer in Thailand: See this picturesque location with a knowledgeable guide. Lunch at a floating restaurant, where you can sample regional Thai dishes, is included.
3. ChangChill Elephant Sanctuary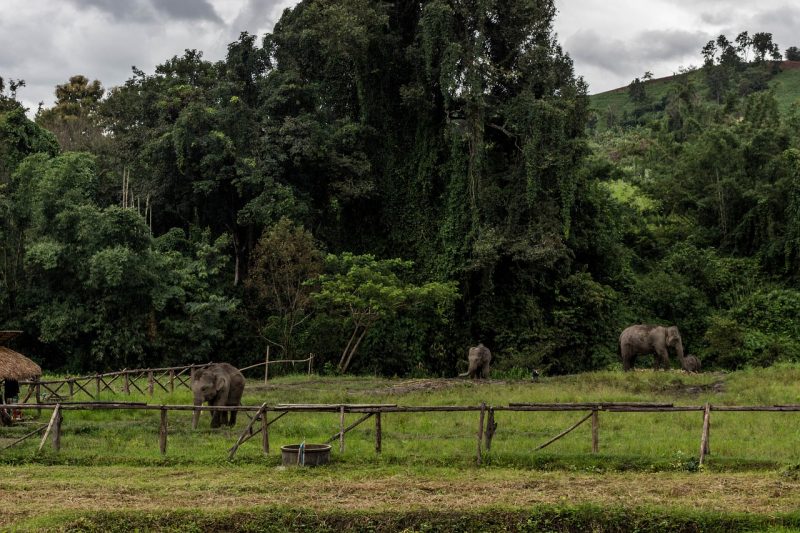 When you visit this wonderful elephant sanctuary in Chiang Mai, you would be delighted to find out how they speak against elephant cruelty and pet these animals with extreme care.
You may get a close-up view as you watch the elephants walk freely, assist in preparing food and medicine for them, and converse with their caretakers. The organization collaborates with World Animal Protection to create a safe living environment for elephants. It's one of the top things to do in Thailand, indeed.
4. Railay Beach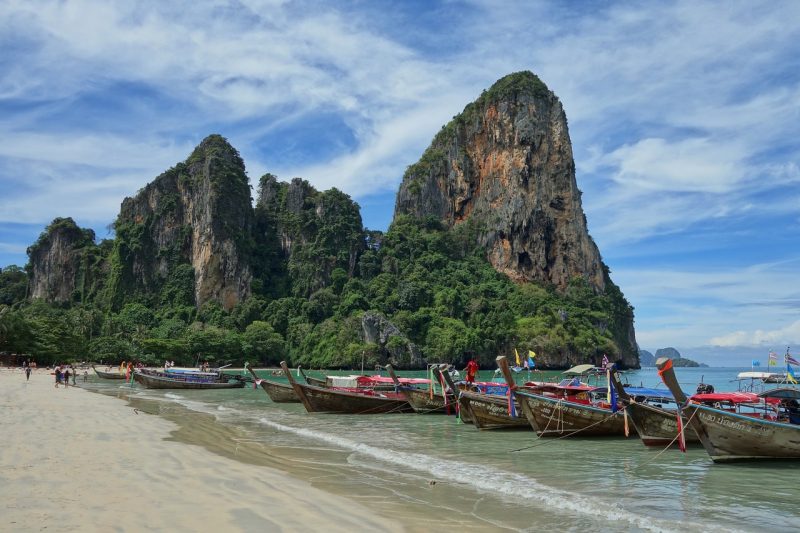 Railay Beach is a small peninsula located in Krabi province that can only be accessed by boat. The secluded beach is surrounded by towering limestone cliffs and crystal-clear waters, making it an ideal spot for rock climbing and watersports in Thailand.
 5. Koh Kood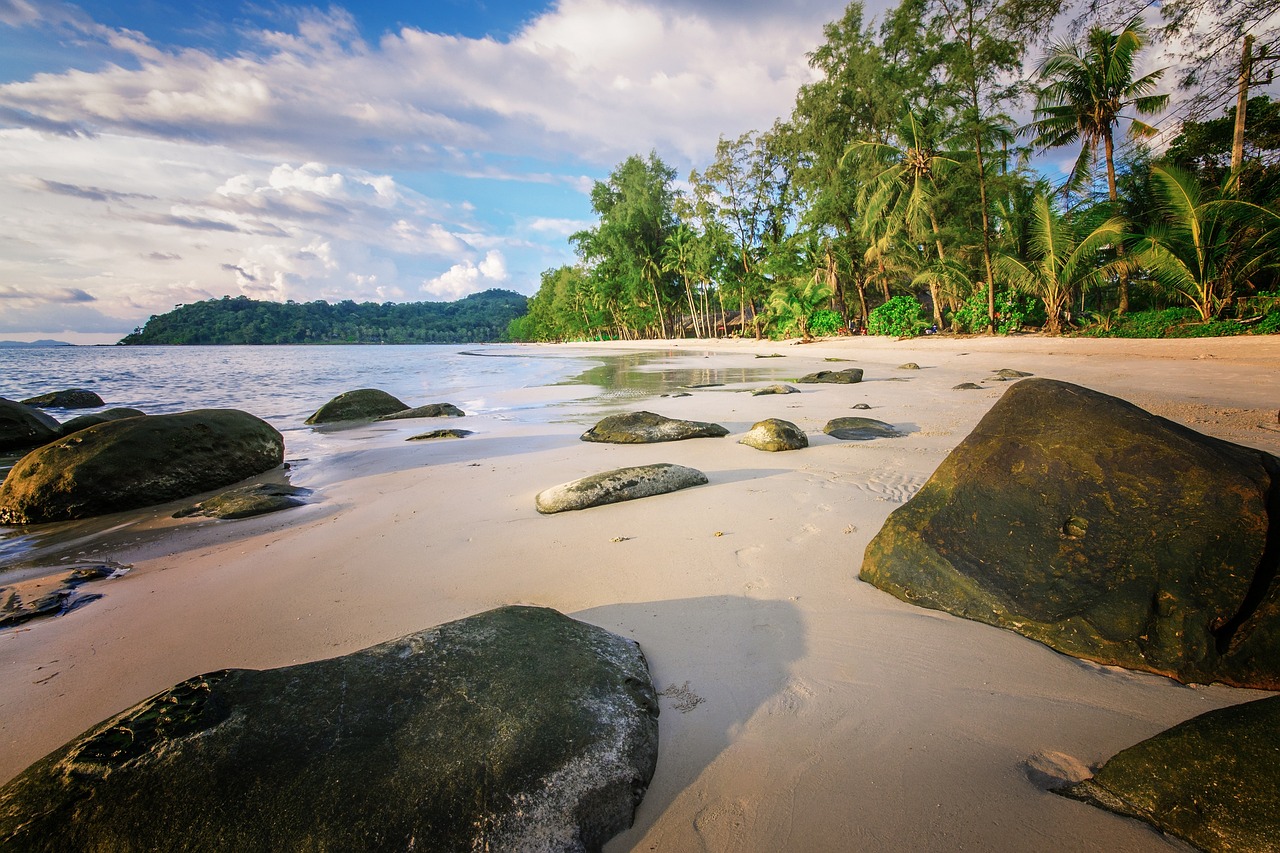 It is a small island in the Gulf of Thailand known for its pristine beaches and unspoiled nature. The island is an excellent place to relax and unwind away from the crowds.
5. Damnoen Saduak Floating Market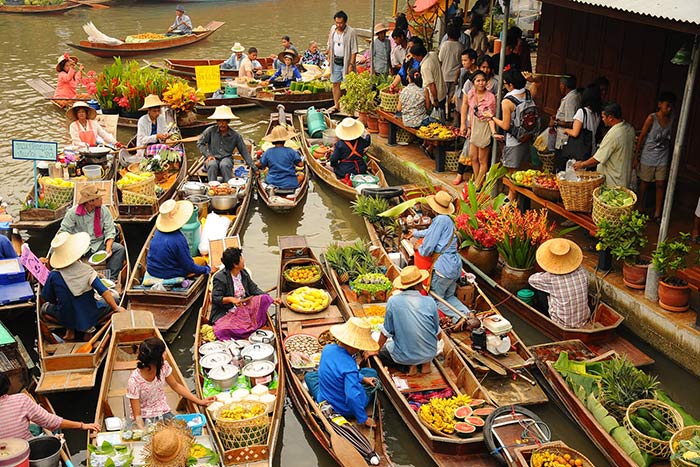 What do authentic long-tail boats, freshly picked dragon fruit, and a thorough examination of everyday life in Thailand have in common?
At these well-known floating markets, you may find them all. One of the best things to do in Thailand is board a boat with an expert guide and haggle with merchants selling local specialties from their floating stalls.
6. Mae Kampong Hill Tribe
Tribal and indigenous people live in a distinctive community with a stream and many different cultures.
"However, some exploitative tourism practices exist in the region, when fake villages are built up for visitors, benefiting a single businessman rather than the local people. Mae Kampong is the real deal, though. Several villages make a living by cultivating coffee, mushrooms, or bai miang, a Thai tea. They are free to act however they choose and welcome tourists to purchase their items. It's an interesting, responsible, and pleasant visit!
7. Bangkok Organic Farm
Ride on a boat and travel to an organic Thai farm where you may sample freshly cultivated fruit, sip a homemade coconut drink, and indulge in hands-on planting.
It's exciting to watch how a tiny plot is revamped into a fully-flourished urban area. the owner is passionate about his effort to farm sustainably and organically. Fresh ingredients are the focus of Thai cuisine, and many of the dishes are rather simple. The visitors can have a tactile understanding of that by going to this farm and participating in an activity there.
8. Talu Island Sea Caves
See Talu Island, a beautiful location surrounded by limestone cliffs and aquamarine water, by hopping on a speedboat. Sounds attractive, no? As you paddle your own single or double canoe through the island's sea caves, it's just as lovely as you're picturing and just gets better from there.
The cherry on top is that you'll go to James Bond Island, which earned it's nickname from being in the blockbuster film The Man with the Golden Gun. One of the best things to do in Thailand is to have a close-up look at these natural wonders!
9. Ayutthaya Historical Park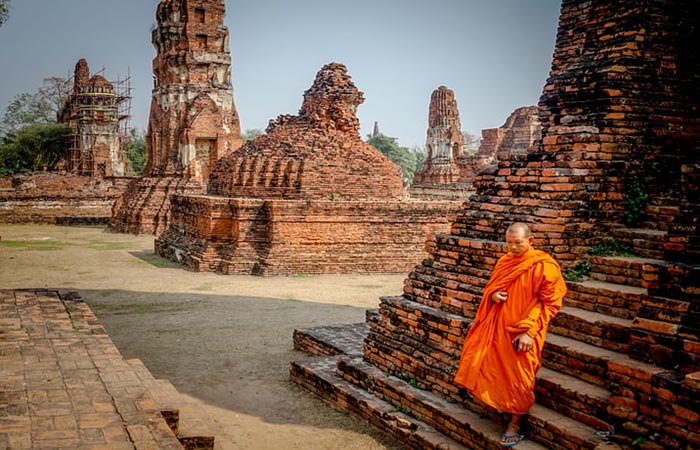 This park is a visual treatise on Thai history. From a huge reclining Buddha at Wat Lokkayasutharam and an elephant camp to a meticulously constructed canal network that goes back hundreds of years, this UNESCO-listed monument has it all.
It is interesting to know that the Historical Park functioned as the royal seat of government in the Kingdom of Siam in the fifteenth century. Plus, it is one of the free things to do in Thailand.
10. White Temple in Chiang Rai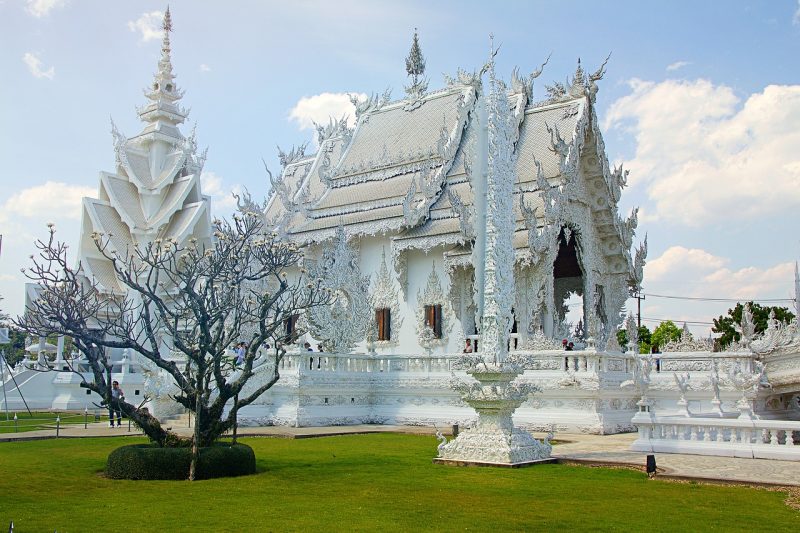 One of the most famous temples in Thailand is Wat Rong Khun, often known as "the White Temple". The coolest part about it is that there are depictions of Spiderman, Darth Vader, Michael Jackson, Hello Kitty & a few other characters.
Built in 1997, this may not be the oldest temple in the Land of Smiles, but all the ornate decorations make it one of the most visually interesting places to visit in Thailand.
11. Koh Phayam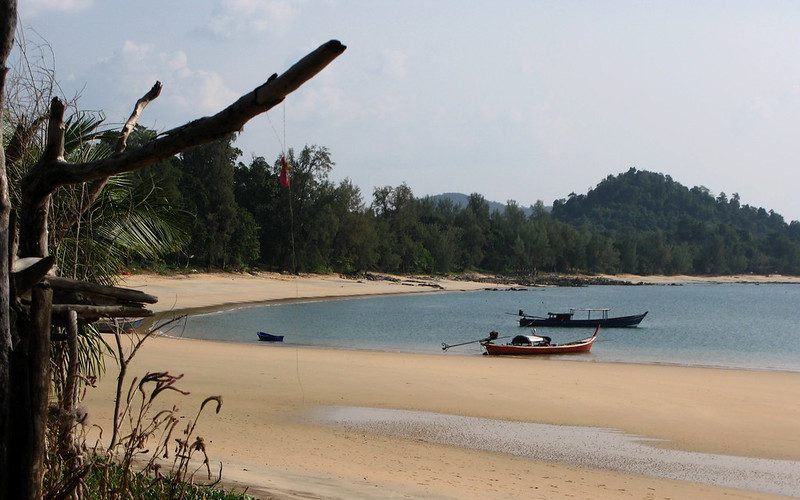 Koh Phayam is a small island off the Andaman coast that remains relatively undiscovered by tourists. It is an excellent place to get away from the crowds and enjoy pristine beaches and untouched nature.
12. Nan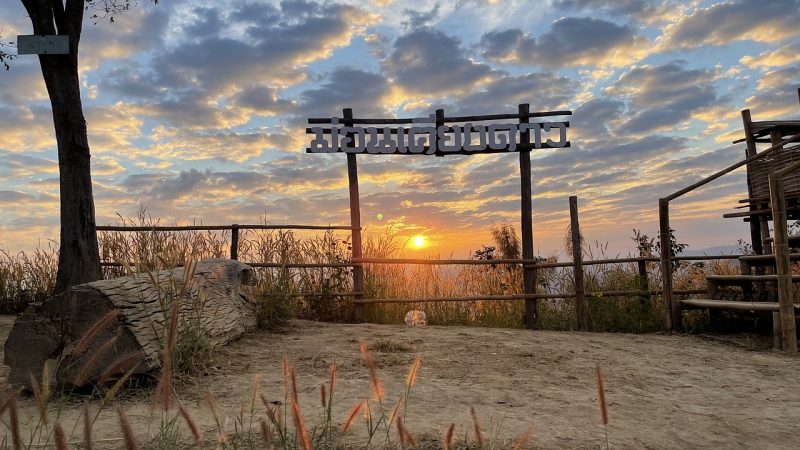 It is a province in Northern Thailand that boasts stunning landscapes, including mountains, rivers, and waterfalls. The region is home to numerous ethnic communities, each with its unique customs and traditions.
13. Khao Sok National Park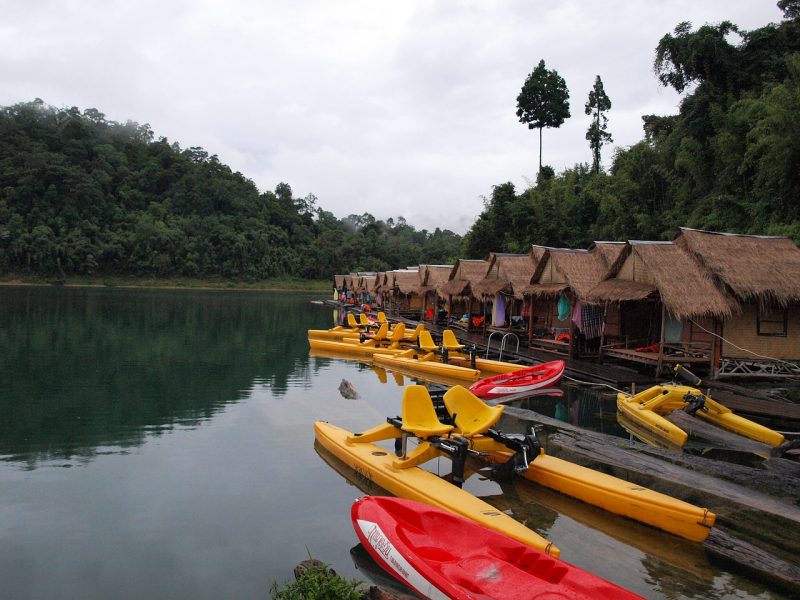 Khao Sok National Park is one of the oldest recognized rainforests in the world and one of Thailand's best-kept secrets. It is a great place to experience nature and wildlife up close, with activities like jungle trekking, cave exploration, and spotting.
14. Phimai Historical Park
Phimai Historical Park is an ancient Khmer temple complex located in the northeastern province of Nakhon Ratchasima. The park's architecture and artifacts reflect the rich cultural heritage of the Khmer Empire.
15. Khao Yai National Park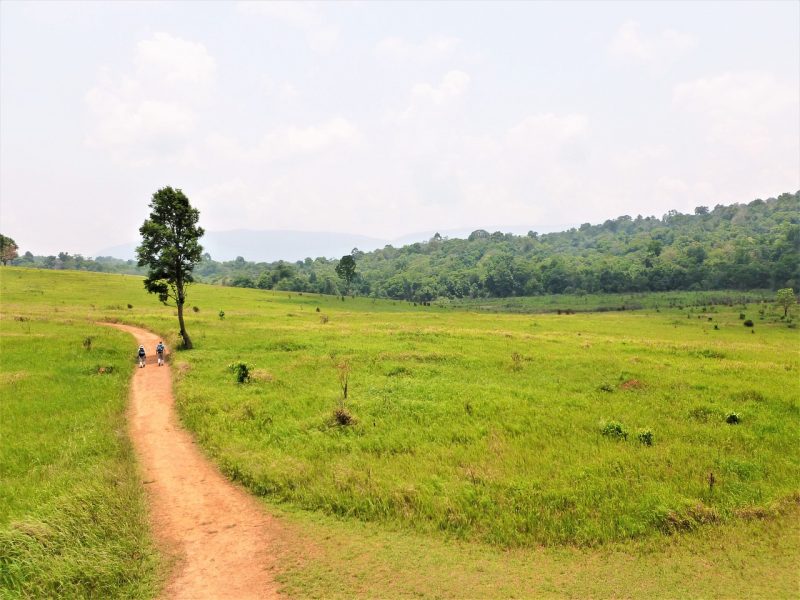 Khao Yai is a designated UNESCO World Heritage Site and Thailand's third-largest national park. The park is home to over 300 species of birds, wild elephants, and other wildlife, making it a popular destination for nature lovers.
16. Koh Lipe 
Koh Lipe is a small island near the Malaysian border known for its pristine beaches and mesmerizing crystal-clear waters. The island is an ideal destination for snorkeling and scuba diving.
17. Pai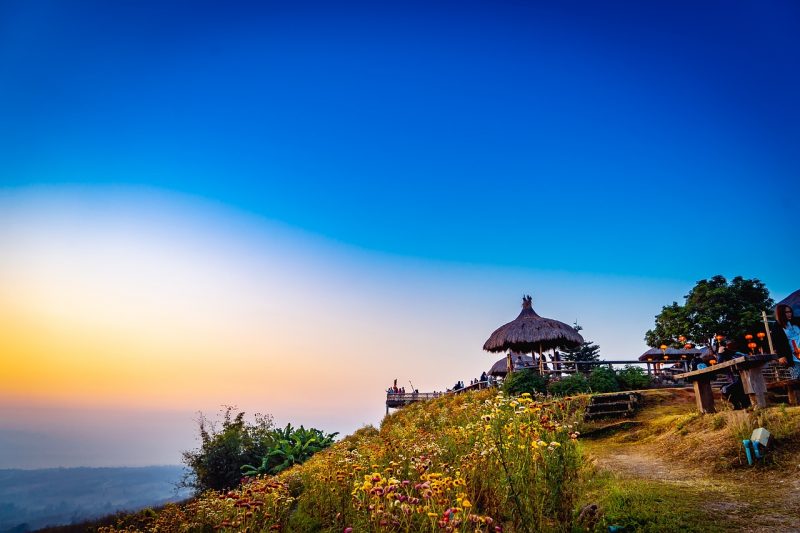 Pai is a small town in Northern Thailand known for its laid-back vibe and stunning scenery. The town is surrounded by mountains, waterfalls, and hot springs, making it an ideal destination for outdoor enthusiasts.
18. Kanchanaburi
Kanchanaburi is a province in Western Thailand famous for the bridge over River Kwai and the Death Railway. The province is also home to several stunning waterfalls and national parks.
19. Sukhothai Historical Park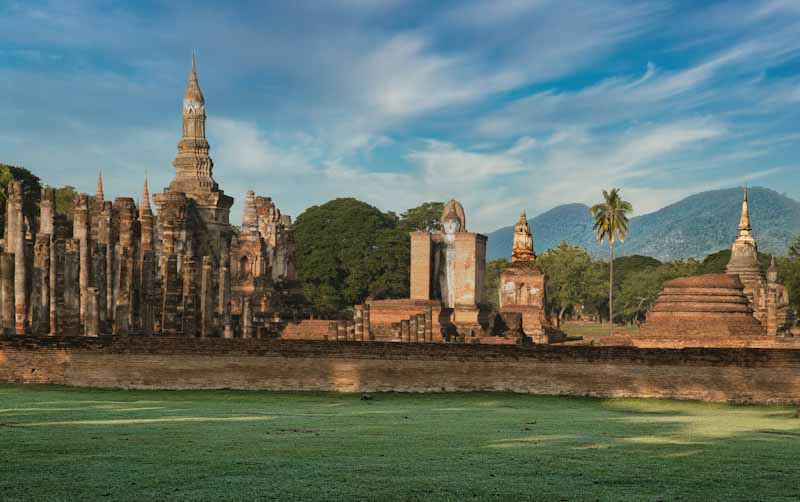 Sukhothai Historical Park is another famous UNESCO World Heritage Site and one of Thailand's most important historical sites. The park contains numerous ancient temples and artifacts that showcase the rich past heritage of the Sukhothai Kingdom. It is also one of the best summer attractions in Thailand.
20. Hua Hin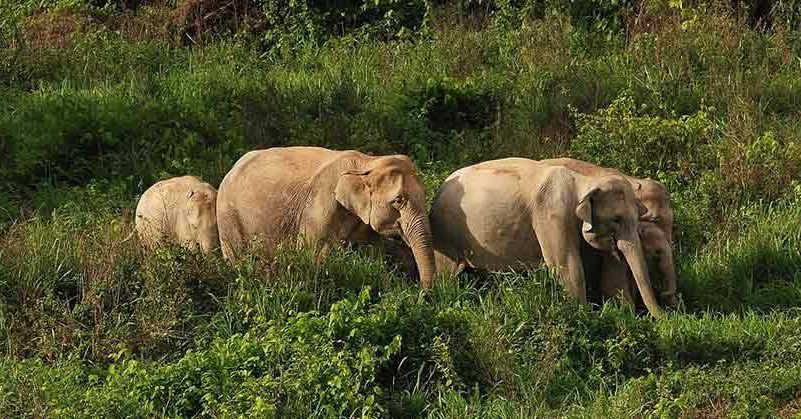 Hua Hin is a sleepy seaside resort city that boasts the quietest beaches, exotic palaces, seafood restaurants, elephant sanctuaries, and lavish accommodations. It was one of Thailand's former kings in the 1920s. Today, you can explore the Hua Hin night market, Maruekhathaiyawan Palace, Khao Takiab Hill, The Venezia Hua Hin, and a lot more exclusive attractions.
Beautiful Staying Options in Thailand
Koh Phayam: Baan Koh Phayam Resort
If you are looking for a tranquil escape, Baan Koh Phayam Resort is the perfect place to stay. This beautiful resort is located on the peaceful island of Koh Phayam, known for its stunning beaches, clear waters, and laid-back atmosphere. The resort offers comfortable bungalows, delicious food, and plenty of outdoor activities, including snorkeling, kayaking, and island hopping.
Nan: Nan Lanna Hotel
For a cultural experience, head to the historic city of Nan and stay at the Nan Lanna Hotel. This charming place is located in the heart of the city, close to famous temples, museums, and markets. The hotel's traditional Lanna-style architecture, combined with modern amenities, makes it a perfect base for exploring the city's rich history and culture.
Khao Sok National Park: Tree Tops Jungle Safaris
If you are looking for an adventure, head to Khao Sok National Park and stay at Tree Tops Jungle Safaris. This unique eco-lodge offers luxurious treehouse accommodation surrounded by the lush rainforest. The lodge also offers a range of outdoor activities, including jungle trekking, river tubing, and elephant encounters.
Phimai Historical Park: Phimai Paradise Hotel
For a historical experience, head to Phimai Historical Park and stay at the Phimai Paradise Hotel. This lovely hotel is located just a few minutes walk from the famous Khmer temple, Phimai Historical Park and offers comfortable accommodation, delicious food, and a beautiful garden setting.
Railay Beach: Railay Village Resort & Spa
If you are looking for a beach escape, head to Railay Beach and stay at the Railay Village Resort & Spa. This stunning resort is located on the beautiful Railay Beach, surrounded by towering limestone cliffs and turquoise waters. The resort offers luxurious villas, a beautiful spa, and plenty of water activities, including kayaking, snorkeling, and rock climbing.
Khao Yai National Park: Greenleaf Guesthouse
For a nature escape, head to Khao Yai National Park and stay at Greenleaf Guesthouse. This cozy guesthouse is located in the heart of the park, surrounded by lush forests and wildlife. The guest house offers comfortable accommodations, delicious Thai food, and plenty of outdoor activities, including hiking, bird watching, and wildlife spotting.
Chiang Rai: Le Meridien Chiang Rai Resort
For a luxurious experience, head to Chiang Rai and stay at Le Meridien Chiang Rai Resort. This elegant resort is located on the banks of the Mae Kok River, surrounded by lush gardens and mountain views. The resort offers spacious rooms, a beautiful pool, and a range of amenities, including a spa, fitness center, and restaurants. You can also explore amazing hotels in Bangkok for a wonderful stay.
FAQs
Is Thailand a good destination for tourists?
Thailand is one of the best tourist destinations in the world, with a lot of cultural attractions like temples and palaces. It is thriving with beautiful beaches, exciting outdoor activities, natural escapades and amazing nightlife.
What are the least touristy areas in Thailand?
Some of the least visited places in Thailand are Sukothai, Hua Hin, Chiang Rai, Koh Kood, Railway Beach, and Koh Chang.
What are the best places to visit in Thailand in the summer?
Khao Yai national park, Ayutthaya, Sukhothai, Koh Tao, and Floating Markets are some of the best places to visit in Summer.
When is the best time to visit Thailand?
The
best time to visit Thailand
is from November to April when the weather is favorable and pleasant for outdoor activities and beach getaways.
How to reach Chiang Mai from Bangkok?
If you have to go from Bangkok to Chiang Mai, the easiest way is to get a flight which takes a couple of hours. Other affordable ways to go to Chiang Mai are by train and bus. They take 12-15 hrs and 10 hrs respectively.
Conclusion
Thailand is home to many hidden gems, secret places, and off-beaten spots that offer a unique and authentic travel experience. From secluded beaches to ancient temples, pristine nature, to vibrant culture, Thailand has something to offer every type of traveler.
May we know if you have ever taken a tour of Thailand? Would you like to share any more hidden places in Thailand? Where in Thailand did you like to travel the most? Tell us your experiences via comments or share your desire to travel on our Facebook page.