Placed at the border of Singapore within the province of Thailand is the paradise of Krabi. Blessed with tropical rainforests, Krabi is known for its spectacular natural vistas that include limestone cliffs, emerald green waters, white sandy beaches, and much more. Krabi somehow manages to leave a profound impression on your memory lane positively. You will not be able to define a reason for visiting Krabi again and again, it just somehow keeps attracting visitors and travelers back. We have listed seven reasons why travelers keep coming back to the tropical paradise of Krabi.
1.Gorgeous 1154 Islands in Krabi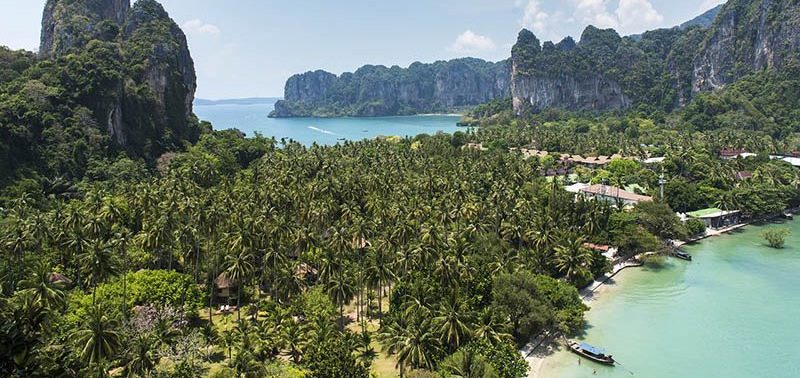 If you want to explore islands after islands, then Krabi is the place for you. There are 1154 islands in its neighborhood where you can indulge in island hopping at your will. Catch a long tail speed boat and set for a cruise to visit these pristine islands. Most of the islands are inhabited, i.e., Ko Lanta and Phi Don. Other areas in its neighborhood are protected areas and belong to the Marine National Park. With abundant and exotic marine life available for exploration, you will be in awe the moment you reach Krabi. The natural beauty of Krabi somehow mesmerizes its visitors and travelers each time they come back to Krabi.
2.Captivating white sandbars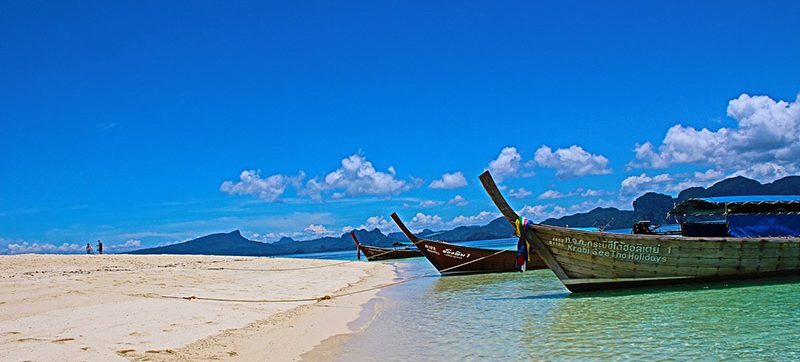 The spectacular coastline of Krabi is splendid and ideal for people a relaxing holiday where you unwind from the shackles of busy city life. Be it a deserted beach or a crowded sandy shore, the environment is such that you feel refreshed and always rejuvenated with the fresh wind fluttering against your face. So, whether you are looking for some privacy or some party time, Krabi has everything you need that matches your taste and requirements. Somehow the gorgeous natural vistas continue to pull back all the travelers who have visited Krabi before.
3.Mesmerizing sunsets to die for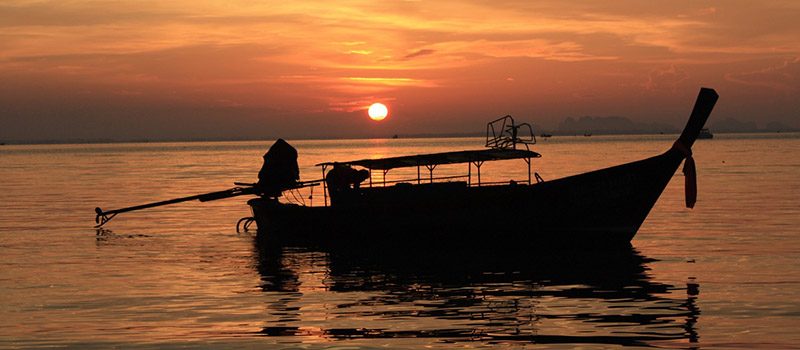 The sunsets are just one of the things that are appealing to travelers from all over the world. A glimpse of the fantastic sunset on the Koh Klang beach or the Ao Nang beach is undoubtedly going to leave an everlasting impression on your minds. The sky gets decorated with a flash of orange and blue colors, which is a masterpiece in itself. You will have to find pressing reasons for not spending your evenings here.
4.A treat for the adventure lovers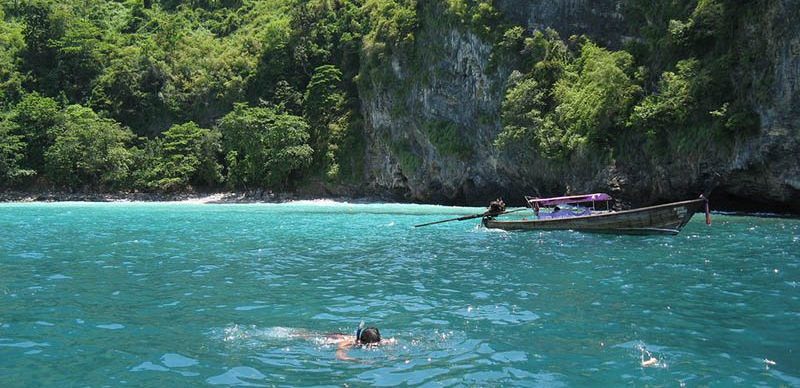 If you are an adventure junkie, then the beautiful landscapes of Krabi give you plenty of opportunities to set your pulses racing. Be it mountain biking or diving or snorkeling or white water rafting, Krabi is a treat for people who wish to be a part of the action always. The Railay beach is one of the tourist hotspots for people whose first taste is rock climbing. Some tourists come over from all over the world to quench their desire to indulge in rock climbing. A few exhilarating spots up after a hot and sweaty climb up the craggy cliffs, you can always refresh yourself with a relaxing swim to rejuvenate your senses.
5.A diverse and well-preserved environment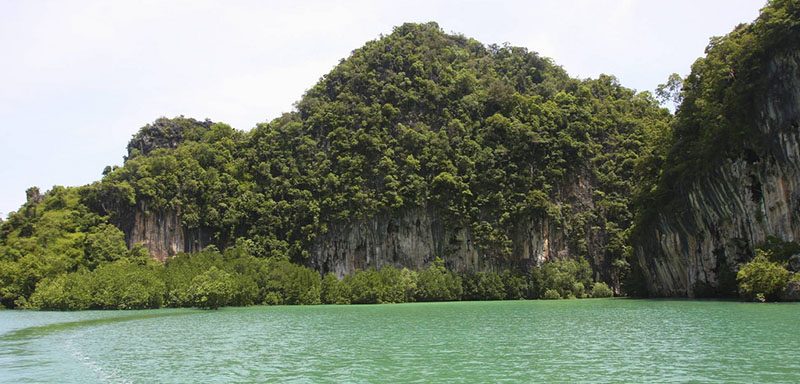 Krabi's natural habitat is so well-preserved and varied that you just can't get enough of it no matter how many days you spend here. The tranquil mangrove forests, the gorgeous limestone cliffs, canyons, and caves give you ample opportunities for testing your exploration skills. Catch hold of a kayak and tuck deep into the tropical rainforests to explore the well-preserved natural environment of Krabi. If you dip deep, you can also find thermal springs and beautiful waterfalls on your way.
6.Easily fits into all types of budgets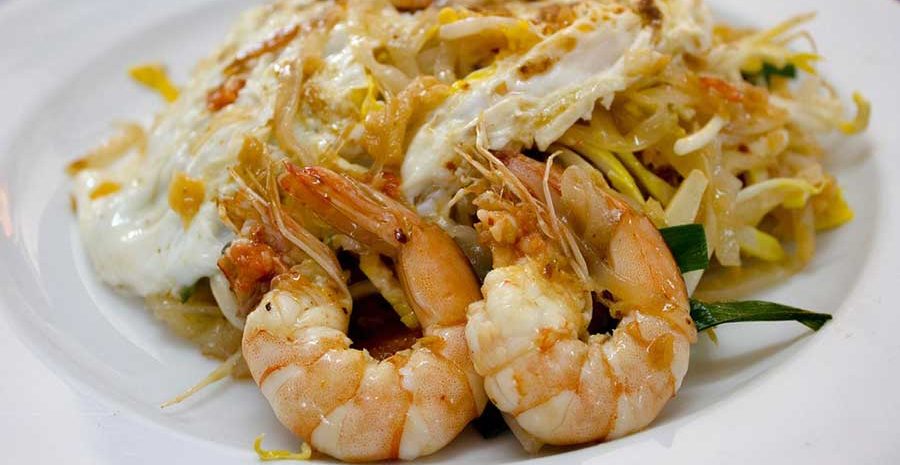 The very fact that Krabi is relatively much cheaper than its famed counterparts like Bangkok, Phuket, and Pattaya makes it a much-preferred option. The accommodation is affordable, and it is easily accessible via road and ferry. With a well-connected airport, you will never be wasting your time reaching this tropical paradise. No matter what your budget is, Krabi fits into your travel wishlist no matter what. The delightful cuisine served in Krabi is a real treat for your taste buds. Fresh and affordable seafood featured fish, clams, crabs, prawns, lobsters, etc. For the vegetarians, there are a lot of outlets as well.
7.Relaxing Thai massage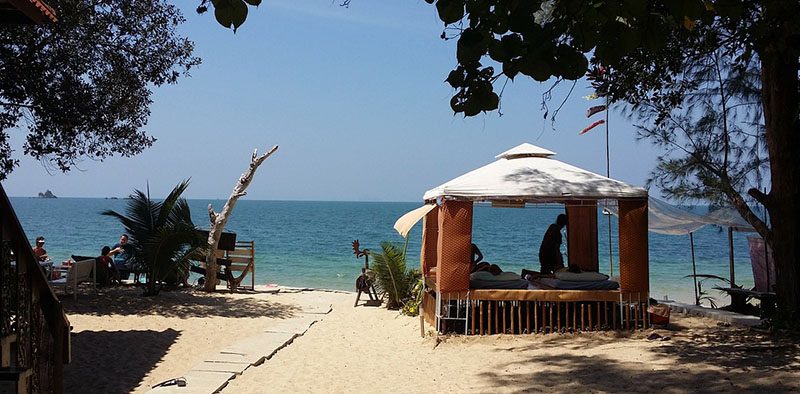 After a tough day exploring the beautiful surroundings of Krabi, there is no better way to rejuvenate your body, mind, and soul than indulging in a Thai massage. All the beaches of Krabi feature an array of exotic Utopian retreats for pampering their guests. All this for just around 200 Baht. The essence and ambiance relax every inch of your body releasing all the stress and tensions in the body. No matter where you are in Krabi, there is an abundance of many relaxing spas where you can get your dose of pampering. One of the most popular ones to indulge in is the hydrotherapy session at Wareerak Hot Spring Retreat in Khlong Thom.
Krabi will continue to enthrall the audience even though people keep heading more towards its famed neighborhoods of Bangkok, Pattaya, and Phuket. Visit Krabi once, and you will understand why Krabi is so exclusive in many ways.