Thailand is a beautiful country with ancient ruins, ornate temples, sprawling cities, and grand palaces. However, the country is mostly visited for its beaches. The best time to visit Thailand for beach hopping is any time, around the year – and you are sure not to get bored.
While some beaches are secluded and would give you much-needed privacy and peace, there are others that are popular for their water sports including diving, parasailing, snorkeling, etc. In short, whatever your interests might be, you would definitely find a beach that is perfect for your personality. Although all the beaches of Thailand are gorgeous, we present to you the 10 best beaches in Thailand which you must definitely visit.
Check out the Top-Rated Beaches in Thailand 

1. Phra Nang Beach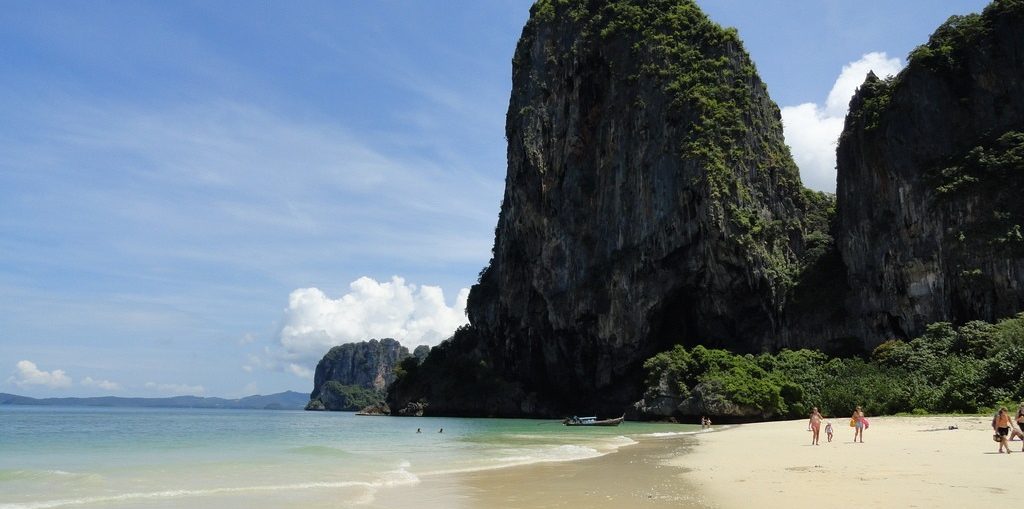 If you love peace and quiet, you would definitely love Phra Nang Beach. Apart from the white sand and the blue waters, what gives Phra Nang Beach its personality is the limestone cliffs present here. While you would want to just lie on the beach, listen to your favorite music and look at the waves, do take this opportunity to explore the Princess Cave in Phra Nang. The Princess Cave is believed to be the abode of a mythical sea princess. Also, go hiking to the top of the cliff to get a panoramic view of the entire place. Thanks to its stunning landscape, Thailand is one of the popular wedding destinations.
2. Railay Beach
Railay Beach is a peninsula which is located between the islands of Krabi and Ao Nang. While this beach is located close to Phra Nang Beach, both are separated by huge cliffs. Hence, the only way to reach Railay is by boat or on foot (if you are up to it). Railay Beach is known for its simplicity, serenity, and gorgeousness. Some of the interesting things you can do here are a four islands tour, rock climbing, kayaking, etc. One thing you must not miss at this beach is the picturesque sunset. The sand, water, limestone cliffs, and the setting sun create a symphony that would just blow your mind.
3. Freedom Beach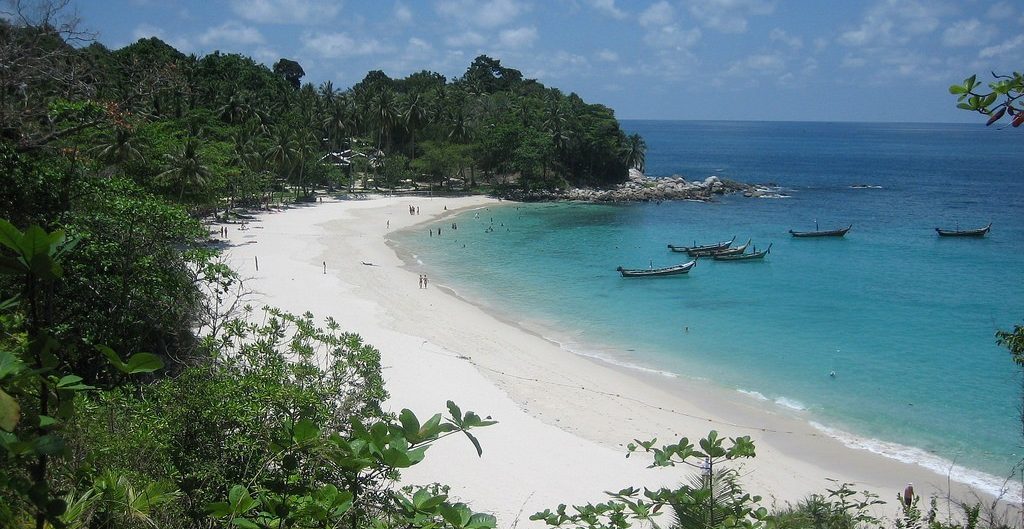 A vast, blue open sea in the front and a lush green forest in the backdrop is what Freedom Beach is all about. This is considered to be the best-secluded beach in Thailand and perfect for those who are looking for a place where they can relax peacefully. To reach this beach, you can either take a boat ride or hike through the forest. Freedom Beach is popular for snorkeling. However, this is not a beach to go to if you want to indulge in adventurous water sports. This beach is a typical beach destination where you can sunbathe as well as play volleyball and beach soccer. In short, a trip to Freedom Beach ensures a stress-free holiday.
[Also Read: Adventurous Watersports To Try On Thailand Beaches]
4. Ko Lanta Beaches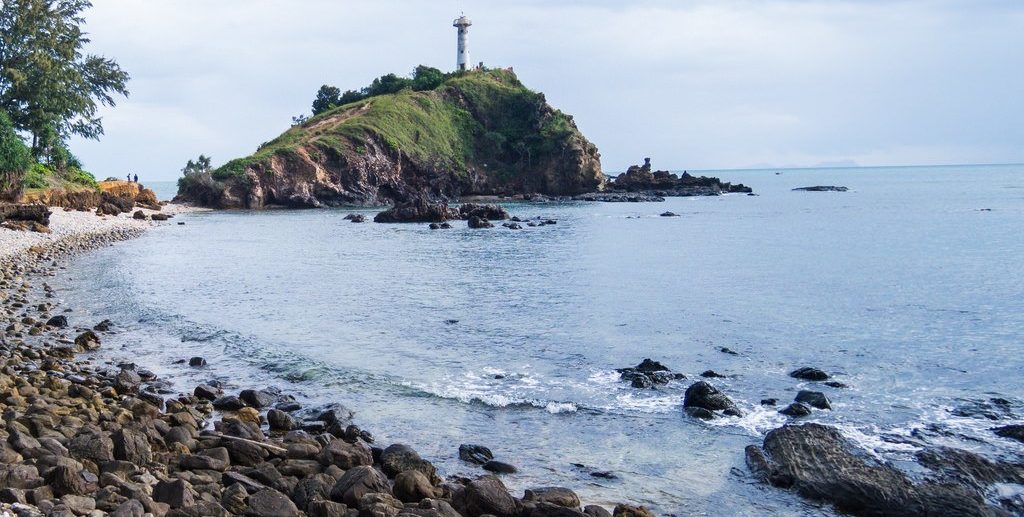 The beaches of Ko Lanta can be divided into northern beaches, southern beaches, and central beaches. All the beaches on this island are beautiful and offer stunning scenic views. You would find different types of beaches here, somewhere you can rest and relax, somewhere you can party and somewhere you can indulge in water sports. Amongst the northern beaches, Long Beach, Kaw Kwang Beach, and Klong Dao Beach are quite popular. Long Beach is a favorite amongst the young crowd as it has an exciting nightlife. Some of the beaches in the middle of Ko Lanta are Klong Klong Beach, Klong Tob Beach, and Klong Nin Beach, while those in the southern section are Ba-Kantiang Bay, Klong Jak Bay, Cape Tanod, etc.
5. Hua Hin Beach
Hua Hin Beach is a sandy beach on the island of Hua Hin and is an ideal beach holiday destination in Thailand for families. You can do several things at this beach apart from lying around on the beach. Swimming is one of the activities that you can indulge in at this beach. Other than this, water sports like banana boat riding, jet skiing, speed boating, and kiteboarding are some of the water recreational activities that you will find here. With so much to do, beautiful things to see, and delicious food to eat (at the numerous restaurants right on the beach), you would definitely have a wonderful time here.
6. Paradise Beach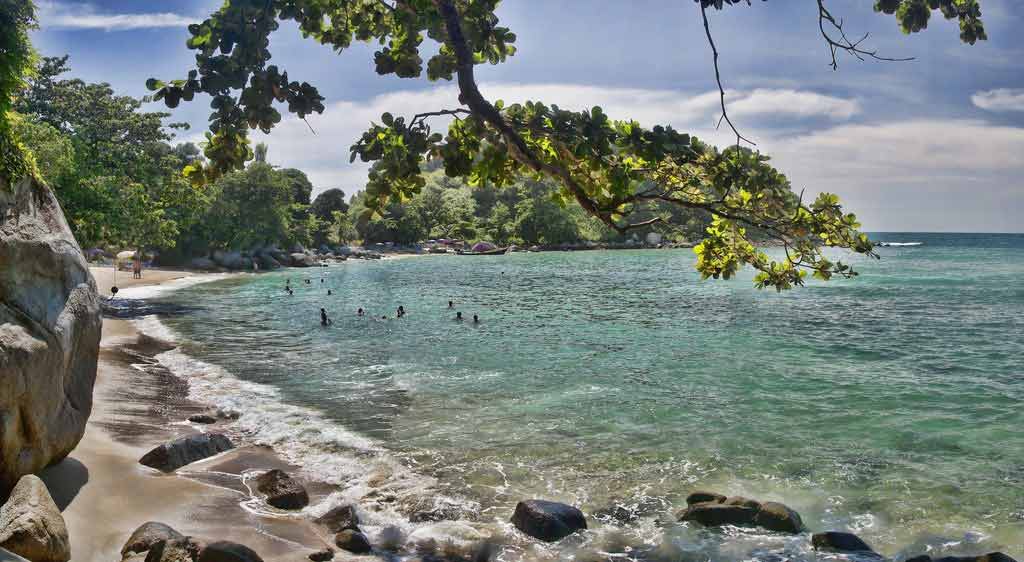 Paradise Beach is considered to be one of the most attractive beaches in Phuket not just for its scenic beauty but also for the facilities it offers. It is the perfect place to lie on your mat and read your favorite book as well as to enjoy the swishing of the air and the sound of the waves. When it comes to activities, you would not be disappointed as you can try your hand at scuba diving, snorkeling, body boarding, kayaking, etc. Swimming and beach volleyball are two of the other popular activities at the beach. Apart from all this, there are several restaurants at the beach where you gobble delicious Thai dishes.
7. Kata Noi Beach
Kata Noi is considered to be one of the smallest beaches in Phuket, a city that is itself one of the most spectacular places in Thailand. It is still one of the prettiest beaches in Thailand, all thanks to its crystal clear water, lovely sand, and the verdant forest in the background. Surfing is quite a popular sport at the beach and so are jet skiing and parasailing. You can also hop on the exciting banana boat ride here. Other than this, the place is perfect for snorkeling as it possesses a rich marine life with amazing fishes and corals. If walking on the beach or swimming in the beach waters is not your idea of a beach holiday, you must head to Kata Noi Beach for some super fun.
8. Nai Harn Beach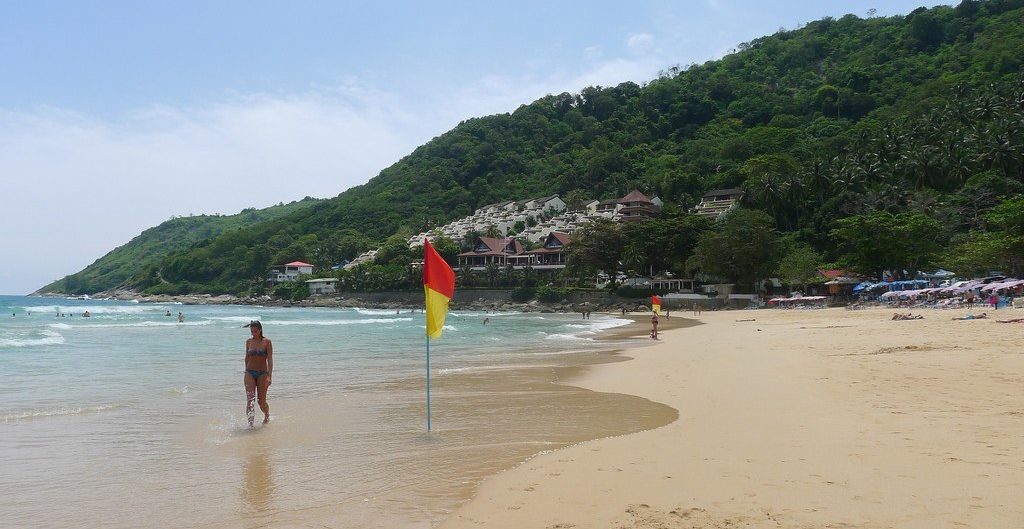 If you are tired of the crowds that you find on the most popular beaches in Thailand, head to Nai Harn Beach. While it is a favorite of locals and ex-pats, it is less crowded than the other beaches of Thailand. The main attraction of the place is its natural beauty. The beach is endowed with dense palm and forest-covered mountains and really good water quality. While the beach is ideal for relaxation, there are several activities that you can enjoy. If you are a fitness freak, jogging on the entire length of the beach would give you the much-needed exercise for the day. Swimming, snorkeling, and diving are some other activities found at the beach.
9. Ko Lao Liang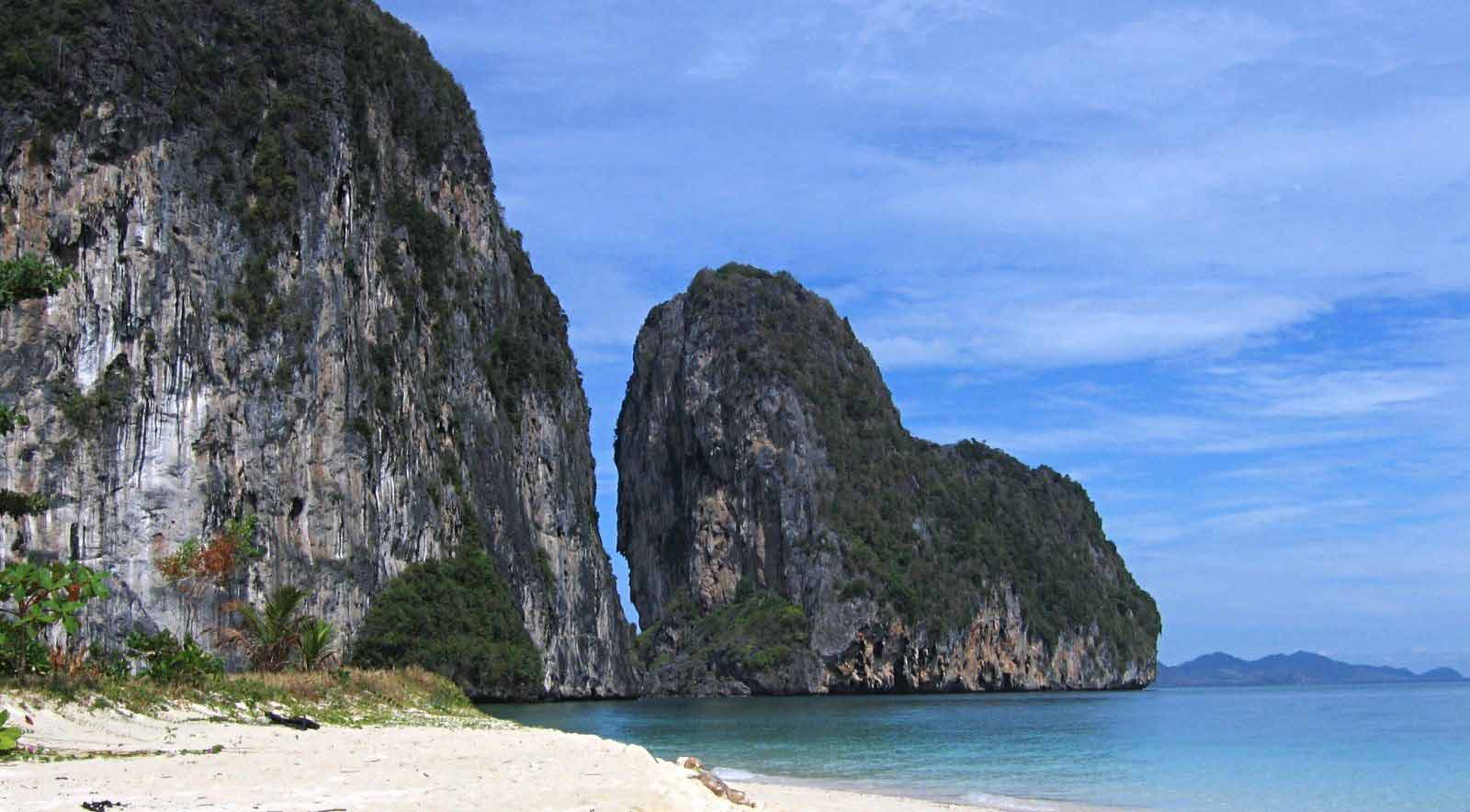 If you are looking for a beach that is pristine, serene and at the same time a lot of fun, Ko Lao Liang is the place to go. The scenery here is absolutely breathtaking, comprising of limestone cliffs, clear waters, and white sand. While all you would want to do here is sit back, relax and enjoy the peace, there are several things here to engage you. If you love water activities, you would definitely enjoy snorkeling and kayaking here. For those who love adventures, bouldering and rock climbing are two activities that this beach offers. All in all, Ko Lao Liang guarantees you a great beach holiday.
10. Loh Dalum Bay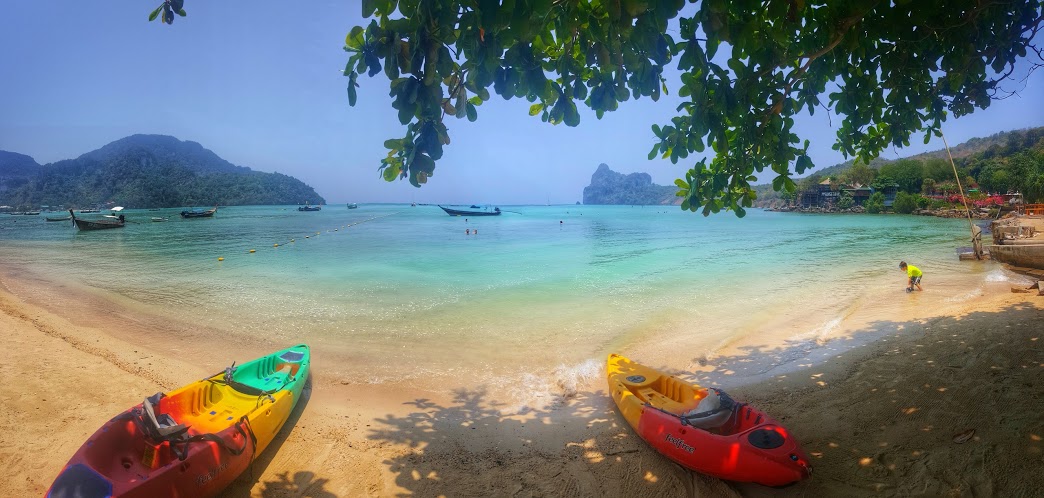 Ko Phi Phi Islands boast gorgeous beaches in Thailand, and Loh Dalum Bay is the finest example of this. A busy beach, Loh Dalum Bay attracts people for its amazing limestone cliffs, emerald green waters, and beautiful white sand. While swimming is one of the most popular activities at the beach, one of the best things that Loh Dalum beach offers is its amazing nightlife. The beach parties usually last till the wee hours of the morning and the stunning fire shows at night are something you must not miss.
[Plan Your Trip With: Best Things to Do in Thailand]
Conclusion
Although these are some of the best beaches in Thailand, they are not the only ones. The country is filled with beaches, and one holiday is not enough to cover all of them. Pick your favorite from these Thailand beaches and enjoy your vacation.