The Thai capital – Bangkok is known for its vivacious lifestyle and has a plethora of attractions and sights to explore. Thailand is one of the most affordable destination in the world and apart from the usual sightseeings, Bangkok offers lot of choices that does not add burden to your wallet. If you are on a budget trip or want to go sightseeing without spending much, Bangkok will spoil you with a collection of places where you can have a good time free of charge. Here's a list of places in Bangkok which you can include in your Bangkok vacation.
1.Puppet show at Baan Silapin Artists House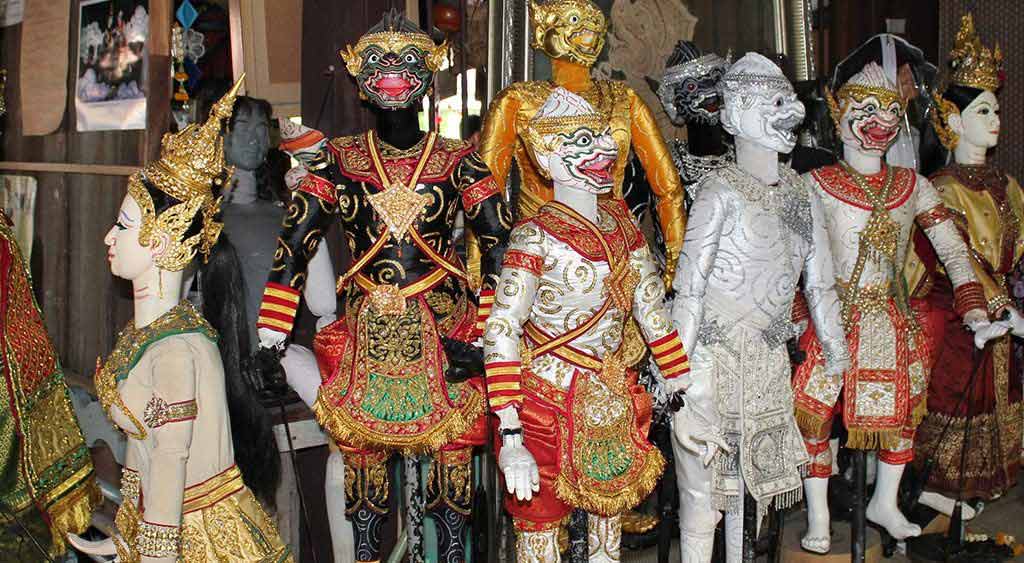 Hidden along the Thonburi canal, a Thai wooden house welcomes you to discover the diminishing Thai traditional sights which are now very rare to find after Bangkok gradually transformed  into a modern metropolitan. Spend a sublime day here, explore the place and stay back to enjoy a Thai storytelling session through a traditional puppet show free of charge performed at 2 pm everyday except on Wednesdays.
2.Lumpini Park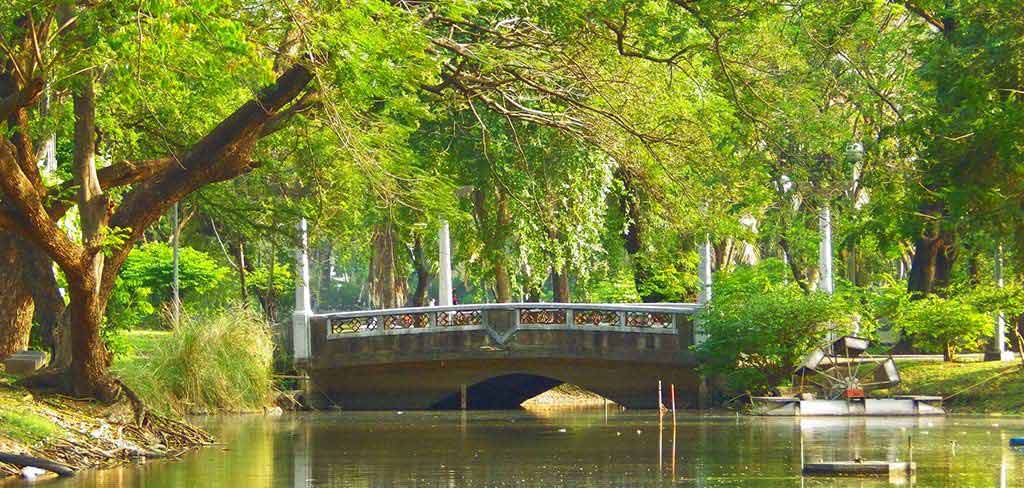 In a city dominated by urbanisation, jam packed by metallic concrete structures and where everyone witnesses the mad rush of daily life, Lumpini Park comes as a refreshing sight to the city dwellers and travellers. This vast open air public garden consists of a scenic lakes, beautiful green landscapes with verdant trees. A great way to escape from the modern urban life within the city, Lumpini Park is a much preferred spot for family outings. A stroll inside the shaded pathways and along the lakeside is a perfect way to unwind in the lap of nature.
3.Wat Mahathat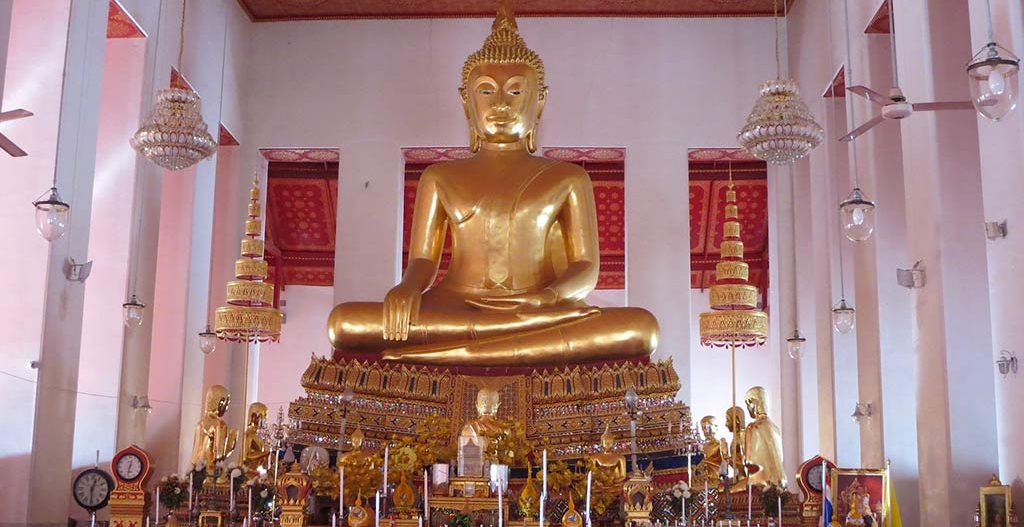 One of Bangkok's oldest temples, Wat Mahathat is an esteemed Buddhist learning centre. The temple and its charming gardens, golden pagodas and ornate  interiors are a beautiful sight to watch. Being a Buddhist learning centre, the temple is home to Vipassana Meditation and while you are exploring the temple, you could join in on finding some inner peace at a relaxing meditation session without paying any charge.
4.Thai dance at Erawan Shrine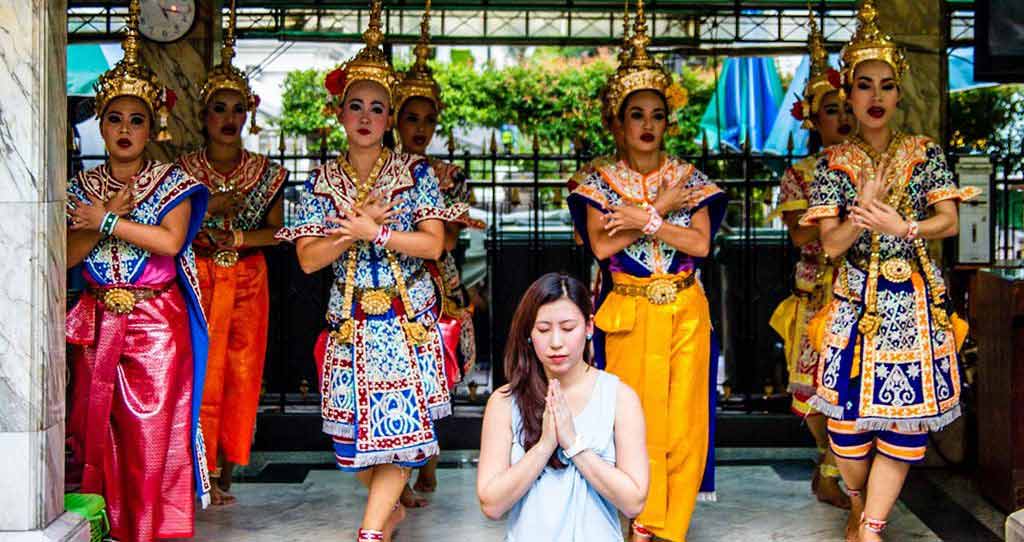 The famous Erawan Shrine in Bangkok is one of the city's famous tourist hotspots and a well known landmark of Bangkok. The shrine is dedicated to Hindu Lord Brahma yet has Buddhist ambience hence beautifully combining the belief of cross religion. Visitors as well as locals visit the shrine to worship as well as explore the temple. After a visit, stay back to enjoy a graceful performance by a troupe of Thai dancers which is a usual way of worship offering made by devotees to get their wishes fulfilled.
5.Muay Thai boxing at MBK Shopping Mall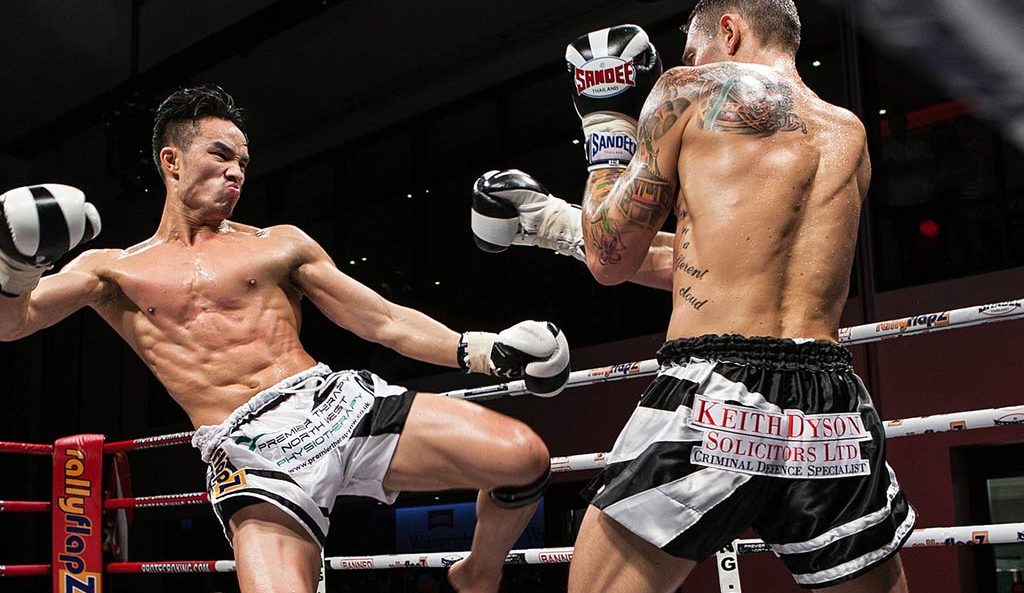 Counted among the largest shopping malls in Bangkok, MBK Shopping Mall will keep you entertained even if you are not keen on shopping and spending money. Stroll around and indulge in some window shopping after which you can witness a Muay Thai kick boxing match right in the mall free of charge. All you need to do is check the date and time of kickboxing events held before your visit to the mall.
6.China Town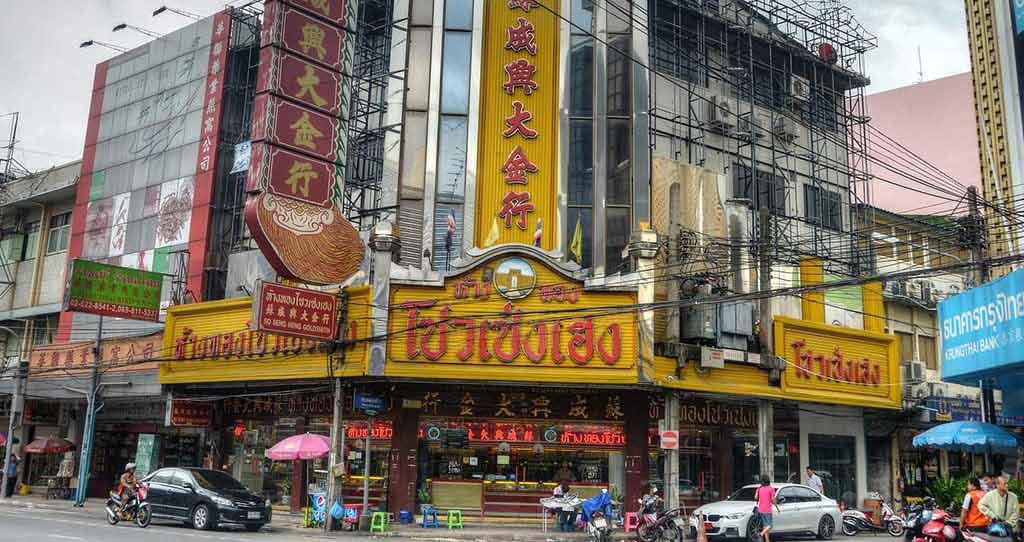 Among the many famous streets of Bangkok, China Town distinctly stands out as one of the most visited streets of Bangkok. Sauntering around its bustling alleys, you can come across many vibrant stalls that sell from ancient Chinese medicines to cheap electronics. The food scene is marvellous and diverse with many food stalls selling all sorts of Chinese delicacies. You can have a good time strolling around the lanes if you are not keen on spending , but you could feel tempted to shop or have a bite of delicious Chinese cuisine for which you will have to lighten your wallet.
7.Boat ride to Asiatique Night Market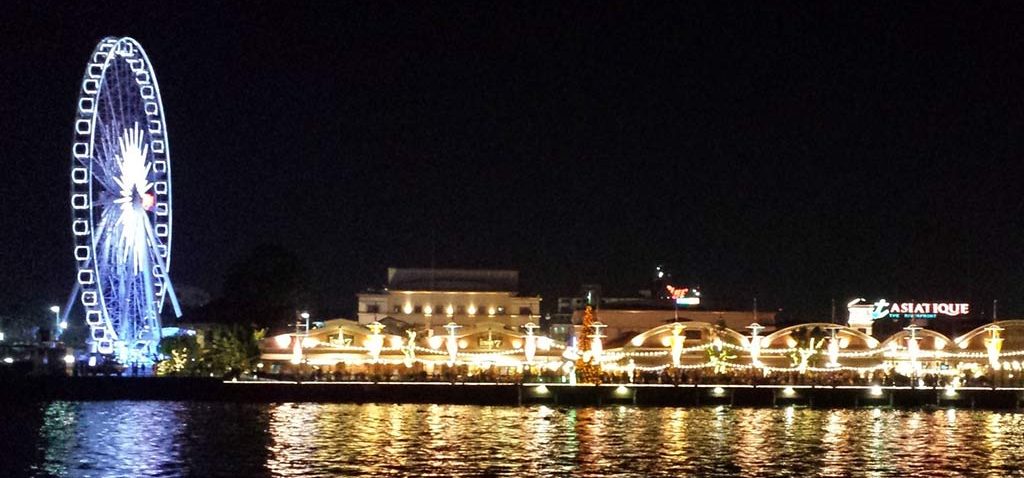 Located along the riverside, Asiatique night market operates after the sunset and happens to be one of Bangkok's upscale markets where you can shop for fashion apparels, handicrafts and souvenirs as well as relish a wide assortment of Thai and western cuisine at riverfront restaurants. Those who want to visit and not shop around can enjoy a free ferry ride to the night market and view the beautiful panoramas of the bustling city and Chao Phraya river, and later stroll around the lanes of this buzzing night markets.
8.Wat Mangkon Kamalawat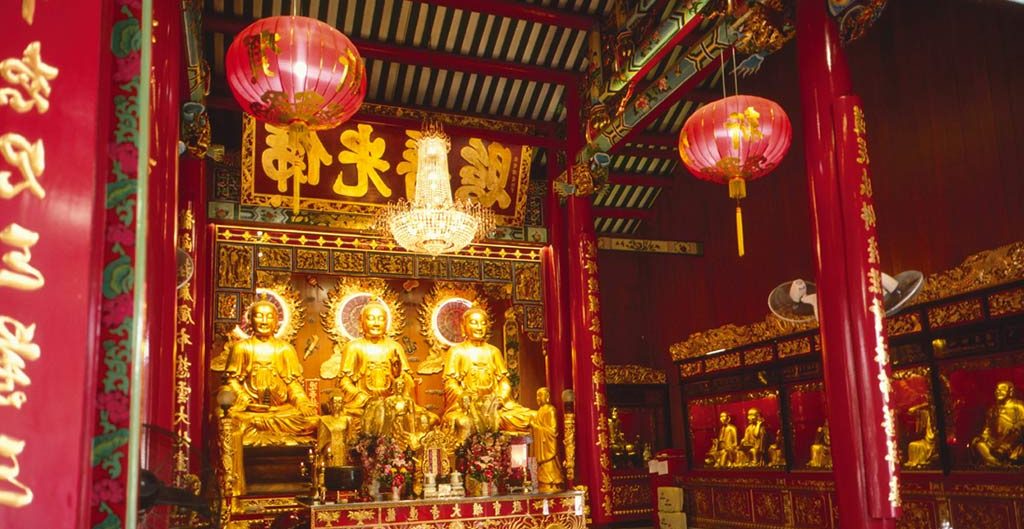 A visit to China Town remains incomplete without a visit to Wat Mangkon Kamalawat – Bangkok's largest and most sacred Chinese Buddhist temple. Known as the Dragon Lotus Temple, it is adorned with oriental designs of flowers and animals and has a collection of ornate Buddhist and Taoist shrines. Visit the temple during the Chinese New Year to enjoy the festive ambience and Chinese folklore entertainment.
9.Wat Ratchabophit
An unusual temple that stands out from the rest of Bangkok's temples which usually have pagodas or grand roofs, Wat Ratchabopit has a mix of Italian influence infused with Sri Lankan and Thai architecture. Visit the temple and view the contrasting interiors of black lacquered ordinal hall blended with gold designs, the surrounding lawns and the black and orange exteriors of the temple which gives it a different appeal than the rest of Bangkok's temples.
10.Siam Green Sky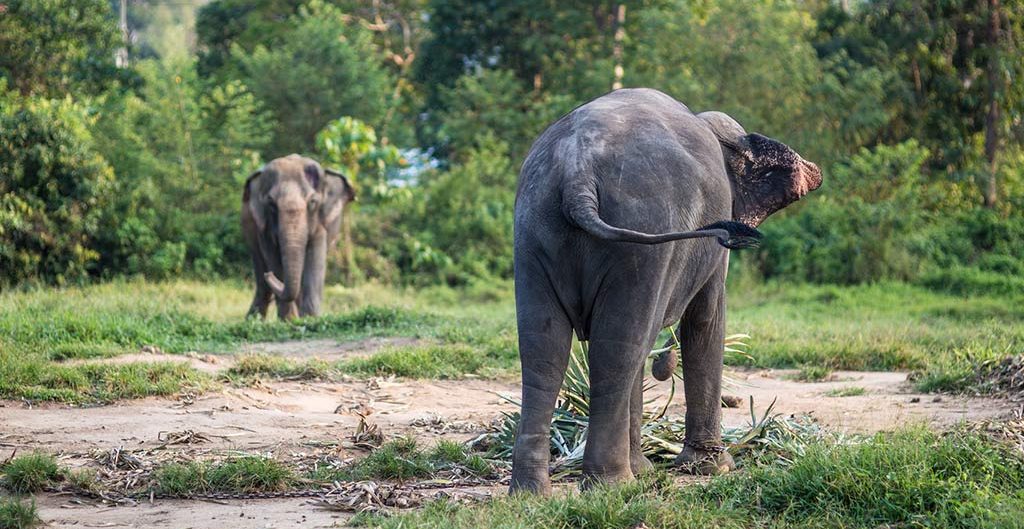 A unique way to explore nature, Siam Green Sky is an extra ordinary kind of roof top garden in Bangkok. Set on top of Siam Square shopping mall, Siam Green Sky gives you a perfect way to mingle with nature and enjoy amazing views of the city. This horticultural initiative is one of the ways to promote green healthy spaces amid the overcrowded urban city of Bangkok. Visit the garden, walk around and signup for free workshops conducted in regards to organic farming and sample some genuinely grown produces.
11.Crocodile Pond at Wat Chakrawat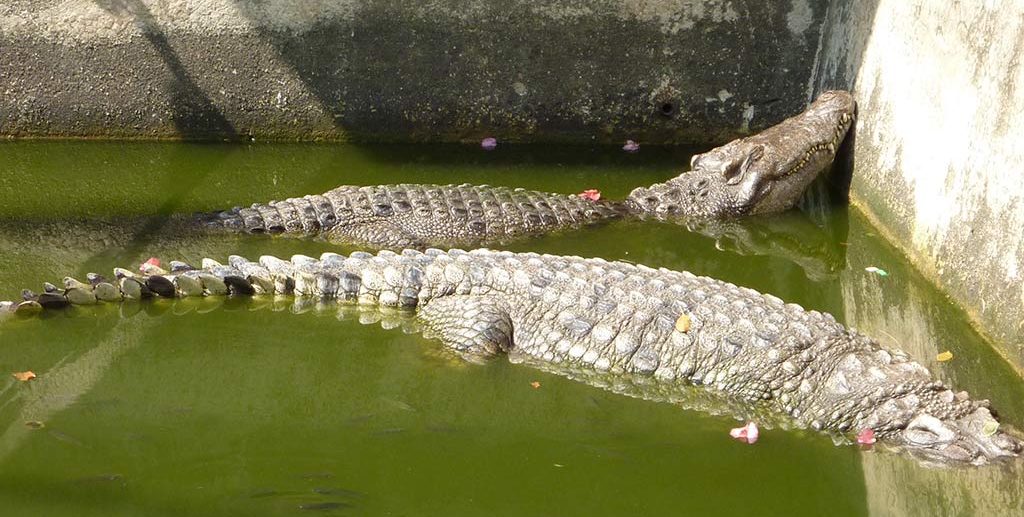 Another beautiful temple set inside the China Town, Wat Chakrawat is renowned for adopting and ensuring well being of crocodiles found in River Chao Phraya. You can visit the temple and view these reptiles swimming in clean ponds specially made for them.
12.Butterfly Garden at Queen Sikit Botanical Garden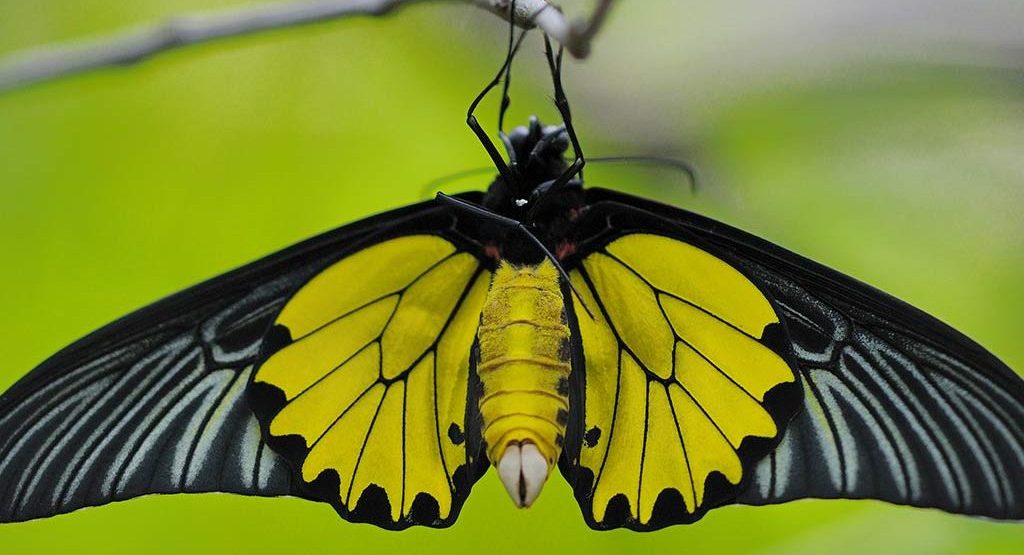 Set inside the grounds of Queen Sikit Botanical Garden is a lush green dome structure where you will find yourself surrounded by colourful fluttering butterflies. The Butterfly Garden is great place for photo stops where you can capture some beautiful pictures amid vivid butterflies.
13.Chatuchak Weekend Market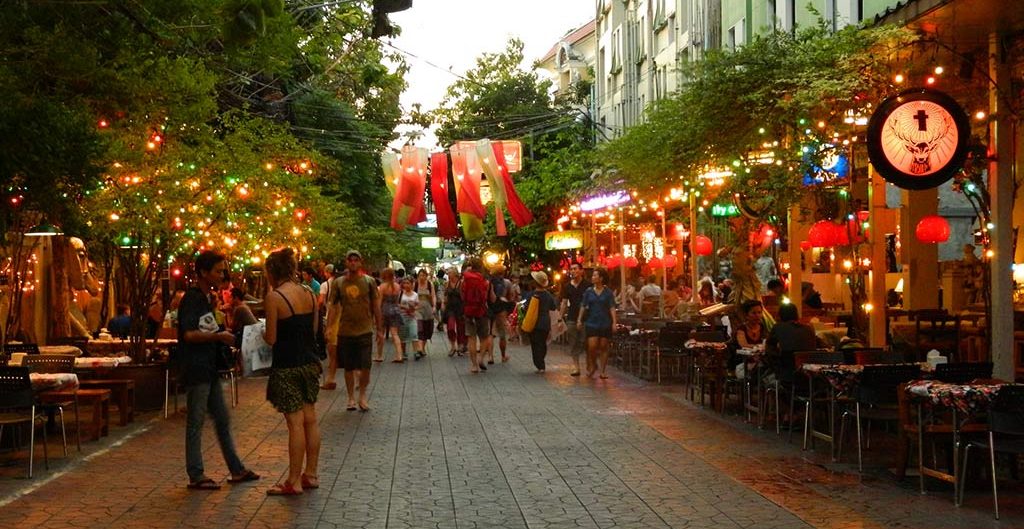 The largest weekend market in Thailand, The Chatuchak market is a great place to browse through hundreds of commodities, merchandises and food stalls. The market is a sprawling stretch divided into 27 segments and has over 15000 shops and stalls catering to every type of  goods from all over Thailand at bargain rates. A walking tour of this vast shopping arena is a fine way to spend time even if you are not in mood to splurge on shopping.
14.Wat Saket
Famously known to tourists as the Golden Mount, Wat Saket can be sighted just on the outskirts of Bangkok. The glistening gold chedi and the temple set on top of a small hill is one of the oldest attraction spots and an iconic landmark of Bangkok. You can climb up the hill and wander around the temple surroundings enjoying the beautiful vistas of the city below. However,there is a nominal admission fee to enter inside the shrine.
15.Bangkok Art and Cultural Centre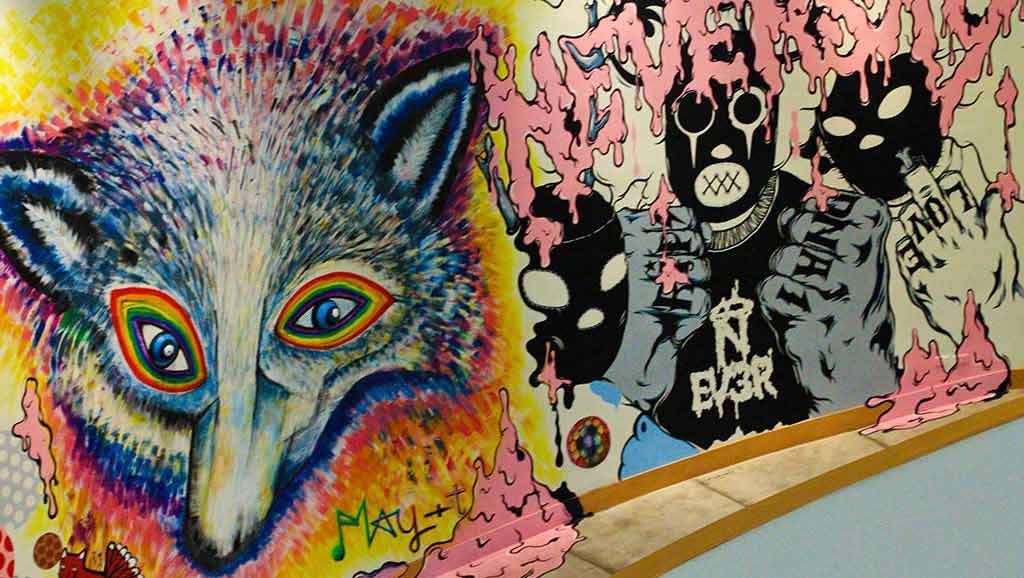 A contemporary building in Bangkok that houses galleries and exhibition centres to showcase the city's growing interest in abstract and modern art scene, Bangkok Art and Cultural Centre is the place to visit if you are interested in present era art scenario. Spanned over three floors, you can explore the exhibitions, cafes, shops and art libraries. The entrances is free but certain private galleries can charge an admission fee.
16.Ko Kret Island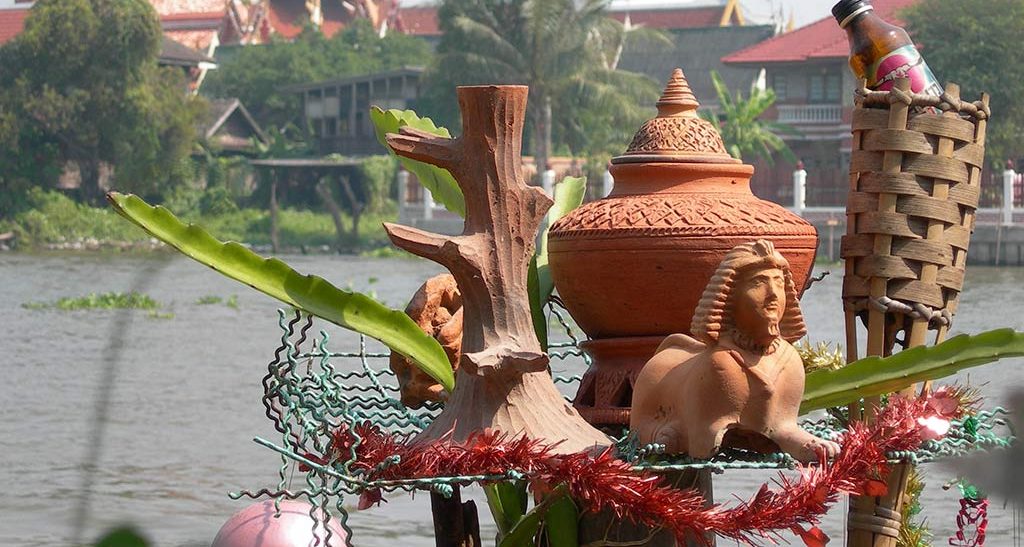 A small island on Chao Phraya River, Ko Kret is a little nature paradise covered with lush vegetation and scattered village life. Take a day trip to the island and find yourself in a completely different world where you have to walk or ride a bike to explore the island. Enjoy an escapade from the urban life of Bangkok and relax on this island's laid back atmosphere.
17.Pak Klong Talat Flower Market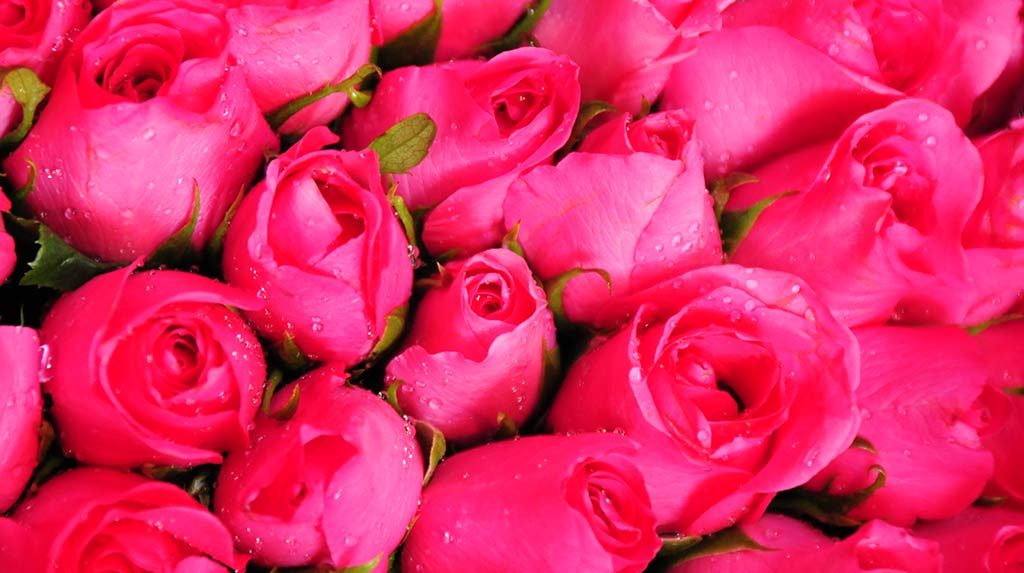 Head to the old part of Bangkok in the early morning hours and discover a refreshing sight of vivid colourful varieties of flowers. Pak Klong Talat Flower Market is Bangkok's oldest and biggest flower trading market, open 24 hours a day. You will be awestruck at the countless number of stalls lined up selling aromatic flowers of every kind. Take a trip down the alleys and get mesmerised by the kaleidoscopic views of floral beauty.
18.Suan Rot Fai Park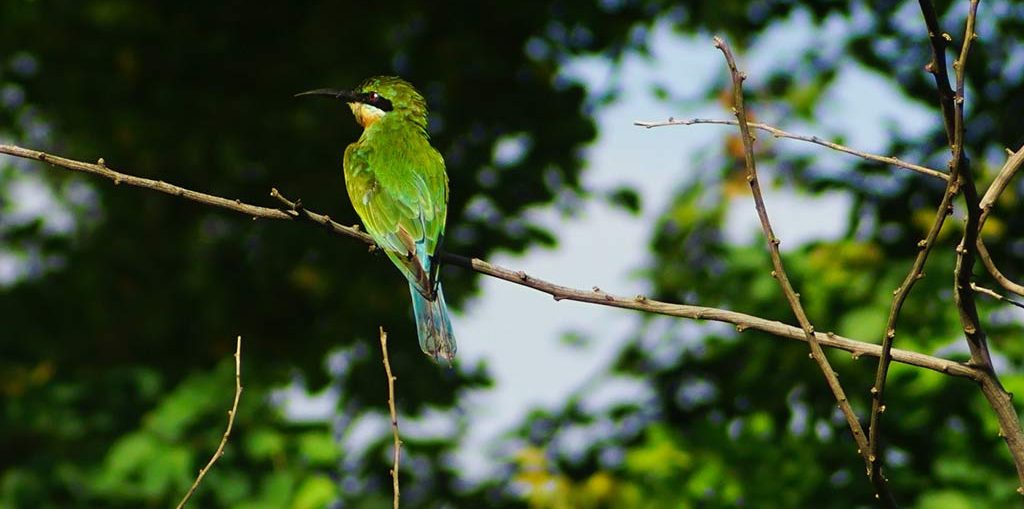 Yet another beautiful nature space within the city, Suan Rot Fai is a green garden cum golf course cocooned deep amid Bangkok's concrete jungle. Take a some time off and wander around the charming hillsides, shady walkways and picturesque lakes without the need of leaving the city limits.
19.Bangkok Folk Museum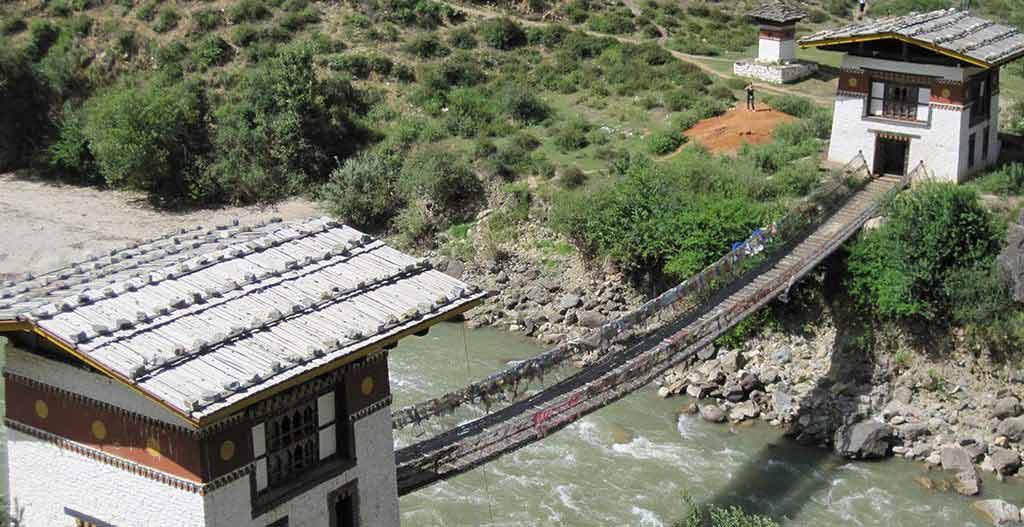 The Bangkokian Museum or the Bangkok Folk Museum is a dedicated place portraying Bangkok's past lifestyle and legacies. A charming set of wooden houses dating back to the World War era takes you into tranquil surroundings filled with lush shady landscapes. Step inside the house and you can explore the nostalgic gems and reminiscent of Bangkok life  before domination by urban development, carefully preserved and open for public viewing.
20.Wat Yannawa Boat Temple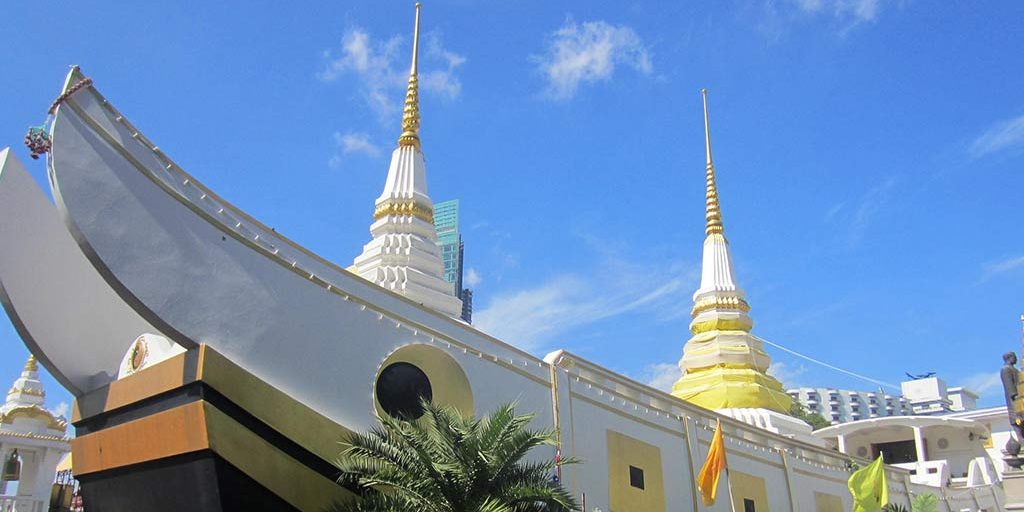 Bangkok is a city filled with beautiful temples which usually have the same architectural pattern of ornate décor  and golden pagodas. However, Wat Yannawa is quite distinct from the usual temples of Bangkok as this temple is shaped as a Chinese ship set on the banks of river Chao Phraya. Also known as the Boat Temple, it reflects the architecture of Ayutthaya era and a trip to this unique temple is a worthy sight to experience.
Conclusion
Bangkok is usually the first point of arrival for any Thailand visitor and most of them do not wish to spend much time and money on short trips other than on a city tour or shopping trip. With so many optional places to visit without spending a penny, travellers can include these interesting sites to their itinerary and enjoy a budgeted Bangkok vacation.