Sun kissed beaches and aqua blue waters are the first things that come to mind when one thinks of Thailand. While the beaches are the main highlight of the country, Thailand is not just about them. If you want to delve into the history and culture of Thailand, there is no better place than Chiang Mai for the same. Located on the northern side of the country, Chiang Mai is home to beautiful temples, interesting museums, beautiful national parks, unique tribal villages and several such interesting sites. So, if you are planning a trip to Thailand, you must include Chiang Mai to your itinerary. Here are some of the best things you can do in Chiang Mai.
1.Go Temple Hopping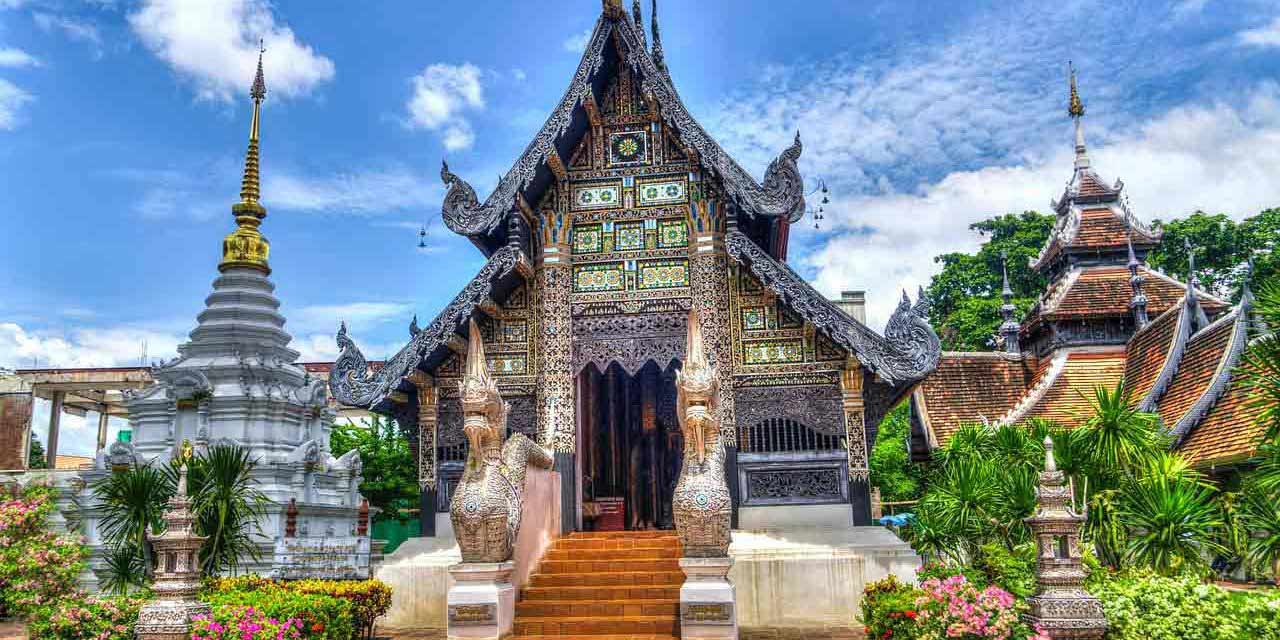 As Chiang Mai is home to more than 300 Buddhist temples, visiting the temples is one of the best things to do here. The best is surely Wat Phra That Doi Suthep, which is located on one of the highest mountains of Thailand, Doi Suthep. It was built some 700 years ago and has both historical and cultural significance. Apart from this, some other beautiful and old temples of Chiang Mai that are worth visiting are Wat Phra Singh, Wat Chedi Luang, Wat Pan Tao, Wat Umong, etc. Aside admiring the architecture and beauty of these temples, some of them also offer the chance to chat with the monks, with the Monk Chat programs. It is a great way to learn about Buddhism and the life of the monks.
2.Spend Time with Elephants

If you are thinking of elephant rides with your entire family, this is not what Chiang Mai offers. Instead, head to Elephant Jungle Sanctuary, where you would get to interact with these giant, fuzzy animals by bathing and feeding them. The Elephant Jungle Sanctuary is like a retirement home for elephants who were used in the tourism and logging industry previously. The sanctuary works towards the welfare of these animals. You would not only be able to interact with the elephants but also get to know more about their life and welfare. Moreover, the feeling of seeing the elephants living in their natural surroundings is surely a delight.
3.Indulge in Thai Massage
Just like Thai food, Thai massages are popular all over the world. So, this is one of the things that you should not miss when you are in Chiang Mai. While most hotels and resorts would have amazing spa treatments, there are some unique places where you can get a relaxing massage. One of the strangest places to get a massage in Chiang Mai is the Women's Correctional Institution, where you would get a massage from women who have been jailed for minor offences. The institution helps these women to learn a skill so that they can easily rehabilitate into society after their release. Other than this, you can have great massage experiences at the night markets of the city. They are not only therapeutic but also cheap.
4.Experience Chiang Mai Night Safari
Spend your night exploring the nightlife of wild animals with the visit to Chiang Mai Night Safari. Modelled on the Singapore Night Safari, Thailand's version is made of three animal zones, which include Predator Safari, Savanna Safari and Jaguar Trail. You can explore the night safari either by tram or by foot and get the chance to meet the inhabitants including giraffes, elephants, lions, Bengal tigers, rhinoceros, lamas, goats, deer, pumas, hyenas, bears, vultures, zebras, etc. Apart from viewing the animals, you can also pet and feed some of them. There are some other interesting activities like the laser light show, dancing fountain, etc. at the Night Safari. Children would have a fun time splashing at the Fun Plaza. Visiting the night safari is one thing you must definitely do in Chiang Mai if you are visiting with kids.
5.Visit Doi Inthanon National Park
Spread around an area of 482 square km, the Doi Inthanon National Park is home to rugged mountains, lush green forests and several interesting tribal villages. One of the highlights of the place is Doi Inthanon, the highest mountain in Thailand, standing at the height of 2565 meters. A visit to this national park would give you access to postcard perfect views of beautiful rivers, waterfalls and forests. It is also a great place for bird watching as it is home to more than 362 species of birds, some of which cannot be found anywhere else in Thailand. As the national park is perched so high above the mountain, the temperature her often falls below 0oC, making it one of the coolest regions in Thailand.
6.Know about Karen Long Neck Tribe
Chiang Mai has several interesting tribal villages, but one of the most unique ones is the Karen Long Neck Tribe. Originally, from Mynmar, the most interesting part about Karen Long Neck Tribe is that the women of the tribe wear brass rings on their neck, ankles and wrists as it is considered attractive. The best way to explore the place is going on a guided tour as you would get to interact with the people through the guides. Be respectful and also do not forget to buy the souvenirs made by the tribesmen and women, as their entire livelihood depends on the sale of these handicrafts.
7.Explore the Food Scene of Chiang Mai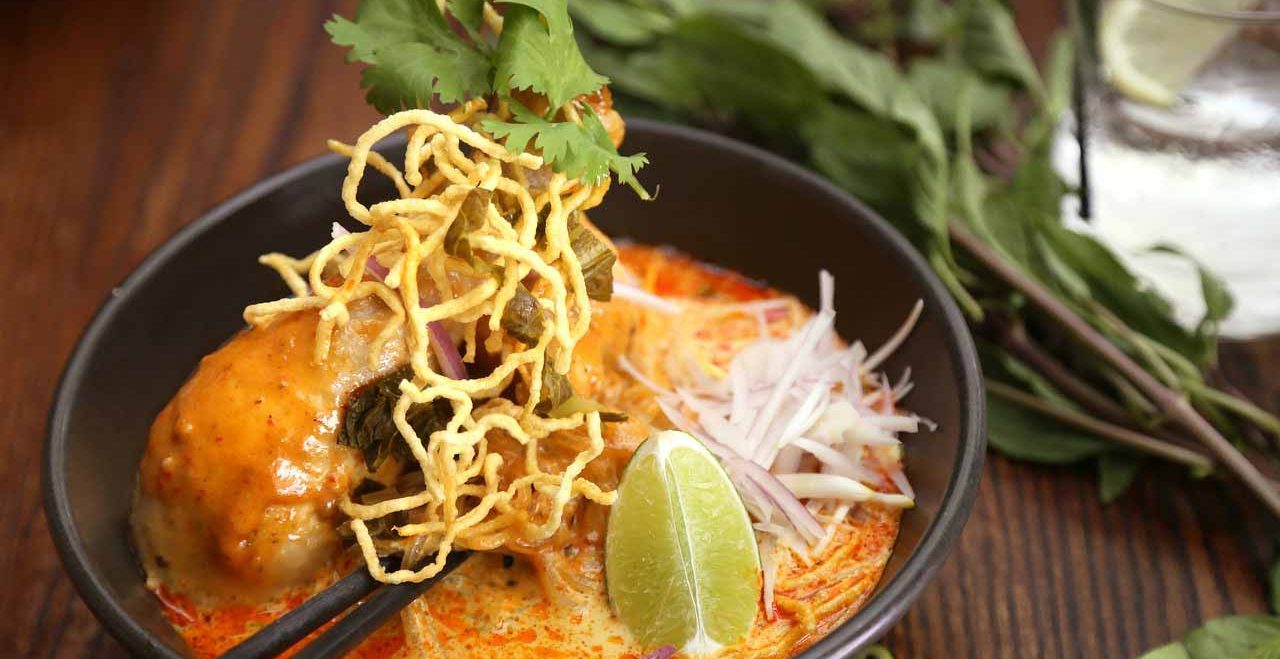 What's a holiday without tasting the local food, and Thai cuisine is quite popular around the world for its fresh ingredients and amazing flavours. While you are in Chiang Mai, take the opportunity to try some amazing food especially Khao Soi, which is a coconut curry soup with chicken and crunchy noodles. A desert that you should not miss is the Sticky Rice with Mango, which is available everywhere in Chiang Mai. On the other hand, when it comes to drinks, the Thai iced tea is something you must definitely try. It is a concoction of Ceylon tea sweetened with condensed milk and is heavenly. Chiang Mai has several restaurants and hawker streets where you can enjoy the Thai cuisine in the best way possible.
8.Take Up a Thai Cooking Class
When in Chiang Mai, you do not have to satisfy yourself just by tasting the delicious Thai dishes. On the other hand, you can learn to recreate the delicious dishes by taking up Thai cooking classes, and there are plenty of them in the city. The cooking class you choose would depend on factors like distance from your hotel, the dishes they teach, etc. While some classes would offer to teach you an extra dish, some others will offer an organic farm tour or maybe a lower fee. The choice is yours because wherever you go, you would get to learn some great recipes and methods of Thai cooking.
9.Discover the Sunday Night Market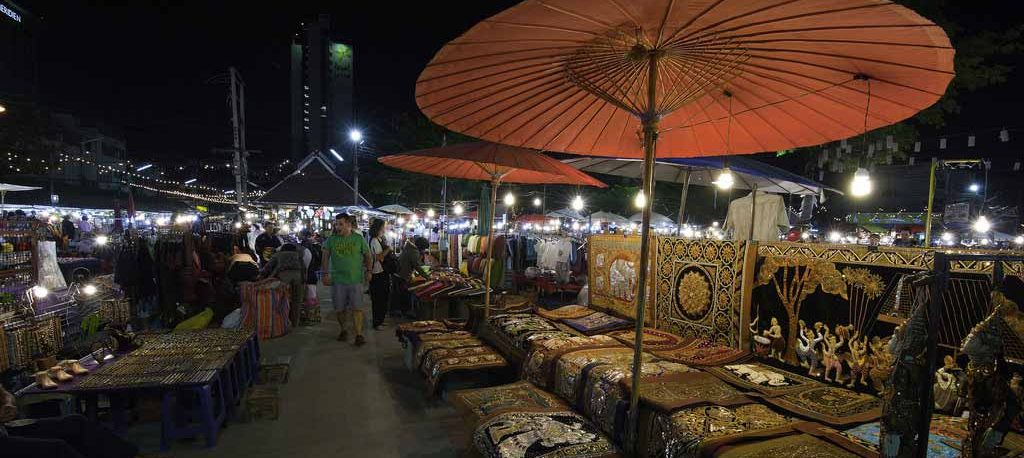 Come Sunday Night, the old city of Chiang Mai is closed for vehicles and the roads are filled with vendors and stalls selling everything from souvenirs to food. While you get to do some amazing shopping, it is also a great place to enjoy the vibe of the city. If you have not done your souvenir or gift shopping to take back home, this is the place to do it. You would find stalls selling everything from local handicrafts and fake designer bags. Do not hesitate to bargain before you make the purchase. Even if you do not want to shop, you must visit the place to indulge in some great foot massages and delicious Thai food.
As there is so much to do in Chiang Mai, your trip to this city of Thailand would be nothing less than exciting. So, what are you waiting for? Book your tickets to Chiang Mai and get ready for an awesome experience!