Songkran is one of the most important festivals in Thailand, celebrated annually from April 13th to 15th. It is also known as the Thai New Year and marks the end of the dry season and signals the beginning of the rainy season. One of the spectacular Thai festivals is famous for its water-throwing tradition, which is believed to wash away bad luck and bring good luck for the upcoming year. In this article, we will explore all about Songkran, including when it is celebrated in 2023, things to do and see in Songkran, and more.
When is Songkran 2023?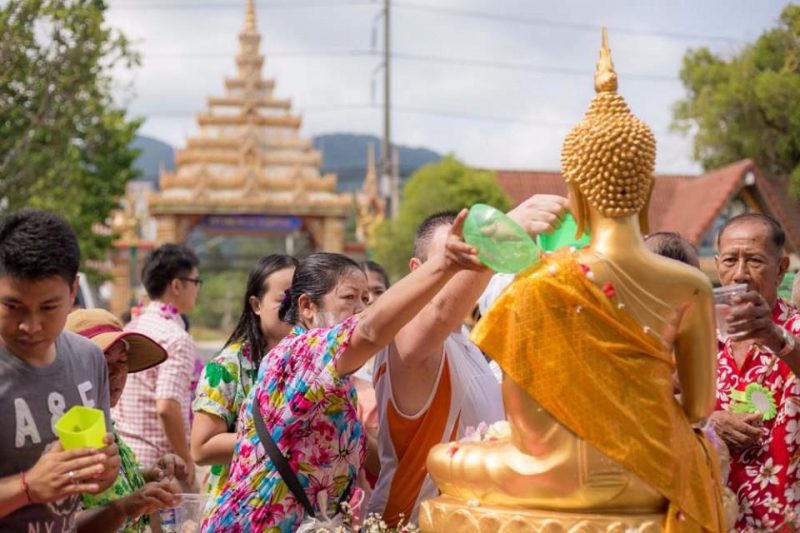 In 2023, Songkran will be celebrated from April 13th to 15th. These three days are public holidays in Thailand, and many businesses and offices are closed during this time. However, the celebrations can last for up to & days in some parts of the country, especially in the northern city of Chiang Mai, where the festival is particularly vibrant. Indeed, it is one of the best times to travel to Thailand.
Things to Do and See in Songkran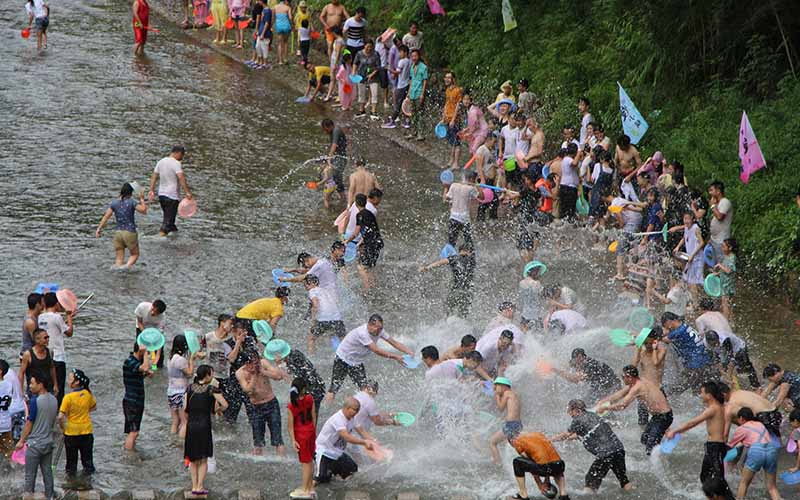 The Thailand water festival is the most famous aspect of Songkran, and it is a sight to behold. People roam the streets armed with loads of water guns, buckets, and water hoses, dousing each other with water as they go. The water is often mixed with talcum powder or scented herbs, adding to the festive atmosphere. Celebrations can get fierce in some areas, turning entire streets into impromptu water fight arenas.
Aside from the water throwing, there are many other things to do and see during Songkran. Here are some of the highlights:
1. Visit a temple
Songkran is a time for spiritual reflection, and visiting a temple is a great way to connect with Thai culture and traditions. Many Thailand temples hold special ceremonies and events during Songkran, and you can join in the festivities by offering food to the monks, making merit, or participating in a water blessing ceremony. It's easy to get around Thailand by different means of transport and explore the famous temples.
2. Watch the parades
Many towns and cities in Thailand hold parades during Songkran, with colorful floats, traditional costumes, and live music. The parades are a great way to soak up the festive atmosphere and get a glimpse of Thai culture.
3. Sample traditional food and drinks
Songkran is a time for feasting, and there are many traditional foods and drinks to try during the festival. Some popular dishes include pad Thai, som tam (spicy papaya salad), and khao soi (curry noodle soup). For drinks, try a refreshing glass of cha yen (Thai iced tea) or nam doc mai (juicy mango).
4. Take part in cultural activities
Songkran is a great opportunity to learn about Thai culture and traditions. Many towns and cities hold cultural activities during the festival, such as traditional dance performances, weaving workshops, and cooking classes.
5. Visit the water festivals
In addition to the street water fights, many towns and cities in Thailand hold their own water festivals during Songkran. These festivals often involve more organized water activities, such as water polo tournaments or water gun battles. Some of Thailand's most famous water festivals include the one in Chiang Mai, the largest in the country, and the one in Bangkok's Silom district, which draws thousands of tourists annually.
6. Be prepared to get wet
Songkran is all about water, so be prepared to get wet! Most people celebrate by splashing water on one another using water guns, buckets, or even hoses. It is a fun and festive way to celebrate, but make sure you have dressed appropriately and have a waterproof bag to keep your belongings safe.
7. Wear light-colored clothes
Wearing light-colored clothes is a good idea, as they will dry faster and will not show stains as much as dark clothes. You will also blend in more with the crowd, as many people wear light-colored clothes during Songkran.
8. Stay hydrated
The weather in Thailand can be hot and humid, so make sure you drink plenty of water to stay hydrated. You will also be splashed with water throughout the day, so it is important to keep yourself hydrated.
9. Respect local customs
While Songkran is a fun and festive time, respecting local customs and traditions is also important. Remember that Songkran is a religious festival, and many Thai people use this time to visit temples and pay respect to their elders. Be mindful of Thai culture, and respect those who celebrate in a more traditional way.
10. Book accommodation early
Songkran is a very popular time to visit Thailand, so booking your accommodation early is a good idea. Many hotels and guesthouses fill up quickly during this time, so make sure you plan ahead and book your accommodation well in advance. You can check out the top family-friendly hotels in Bangkok that are luxurious.
Where to Stay in Thailand During Songkran?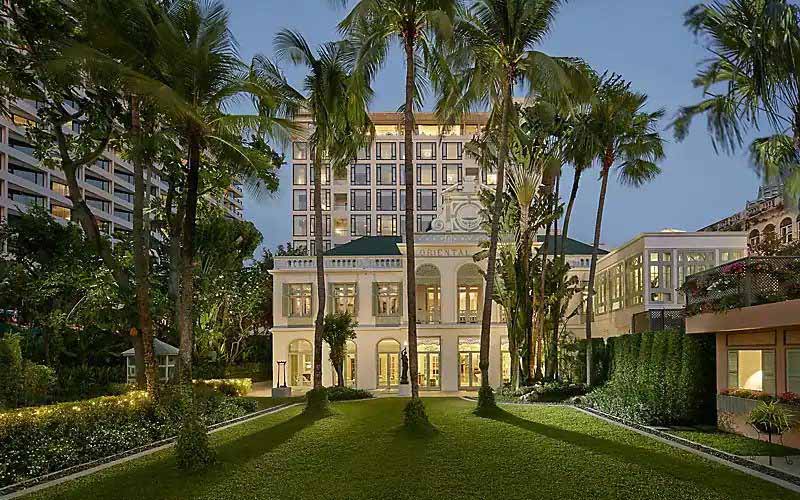 The Siam, Bangkok
The Siam is a luxurious hotel located in Bangkok's historic Dusit district. The hotel is designed in a traditional Thai style, with teakwood furniture and Thai silk fabrics. The hotel also has a spa, wellness center, swimming pool, and fitness center.
Anantara Chiang Mai Resort
The Anantara Chiang Mai Resort is located in the heart of Chiang Mai and is a great option for you if you want to be close to the Songkran celebrations. The hotel is set on the banks of the Mae Ping River and has a spa, fitness center, and outdoor swimming pool.
Amari Phuket
If you are looking for a beach getaway during Songkran, the Amari Phuket is a great choice. The hotel is located on a private beach in Patong and has a spa, fitness center, and multiple swimming pools. The hotel also offers a variety of water sports, including snorkeling and scuba diving.
FAQs
Why is Songkran celebrated?
Songkran is celebrated to mark the traditional Thailand New Year. In this Water festival, people play and throw water on each other, as it washes off the misfortunes of the past year to welcome the new year. It is a National Holiday.
When is Songkran 2023?
The Songkran 2023 falls from 13th April -15th April.
Is Songkran like Holi?
Songkran has a closer resemblance to the Hindu festival Holi. In Songkran, people splash water on each other.
What are the best places to celebrate Songkran?
Some of the best places to celebrate Songkran are Bangkok, Chiang Mai and Phuket.
Conclusion
Songkran is a great time to visit Thailand and experience the country's culture and traditions. With these best Thailand tips and recommendations for accommodation, you will surely have a fun and memorable Songkran celebration. Just remember to be respectful of local customs, stay hydrated, and be prepared to get wet!