The days when the elephants had to perform in circus-style acts and were made to walk on the sweltering streets are long gone. The greatest ethical elephant sanctuary Thailand is those that prioritize the welfare of wildlife. Thankfully, unethical riding, exhibitions, street begging, and elephant logging have considerably decreased nationwide as a result of persistent efforts over the past few decades. As a response, many moral sanctuaries that support elephants in returning to the natural behavior in fact have sprung up in various Thai regions. These are the locations where the amount of visitor influx is restricted to prevent stressing out such gentle giants. Visitors are instead trained to truly respect elephants and are informed about endangered animals.
A Primer on the Most Widely Visited Elephant Sanctuaries in Thailand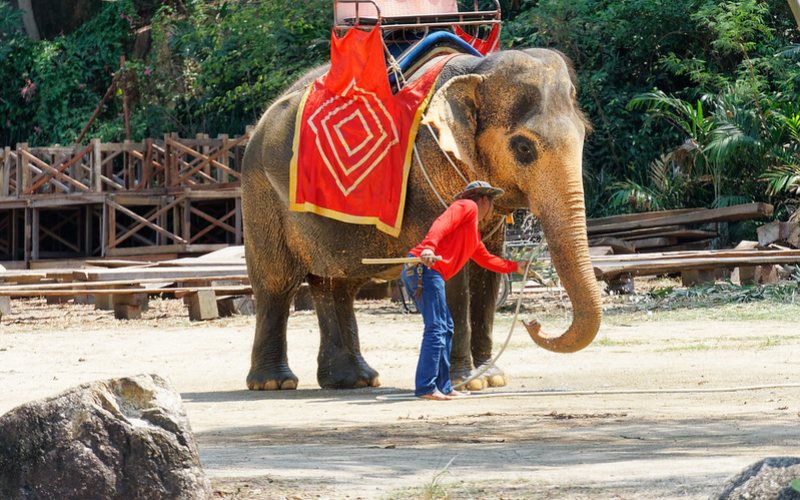 Surin Project
In Thailand elephant abuse is mostly a result of the traditional trainers, or mahouts, struggling to make a living and being forced to rely on unsustainable tourism. By taking in mahouts & their elephants in keeping these off the streets, the Surin Project in Baan Tha Klang, northeastern Thailand, attempts to lessen that issue. The centre is home to around 200 mahouts and elephants; the mahouts receive work, while the elephants are unchained and allowed to wander free in the jungle. The existence of the initiative depends on volunteers. You must volunteer for at least one week, which will give you ample time to learn about the mahouts' culture and their important job.
Elephant Jungle Sanctuary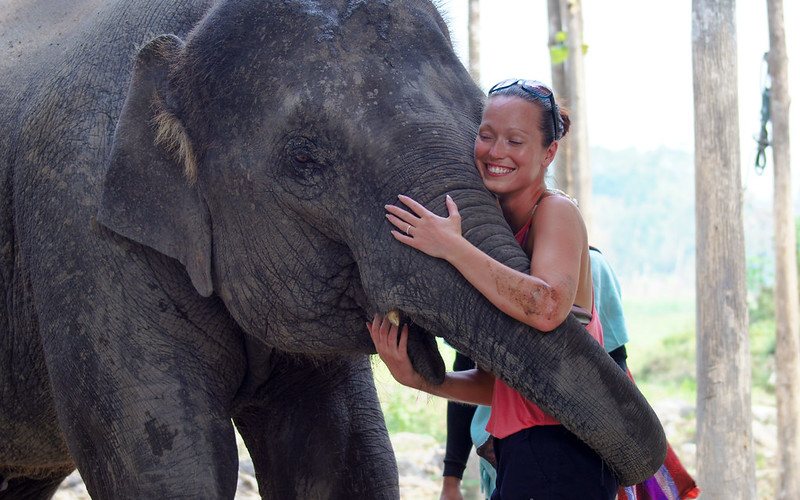 Anyone interested in learning more about this giant animal may visit the Elephant Jungle Sanctuary, which offers a truly immersive elephant and natural experience. Visitors are provided a half-day, full-day, or overnight tour & experience while dressed as Karens. Each of these aims to highlight the diverse characteristics of elephant species. Apart from this there is another elephant sanctuary in Thailand Chiang Mai- the Maetaeng Elephant Park. One important park in the Maetaeng region is the Maetaeng Elephant Park, which not only serves as a sanctuary but also as an elephant clinic that provides free care for every elephant in the Maetaeng area. This elephant clinic, which is run with a great deal of affection for the wildlife, is a fully equipped, authorized facility with knowledgeable mahouts and a full-time veterinary team. Visitors may also take part in the park's numerous activities, which include bamboo rafting, Mahout Elephant Experience, riding an ox cart, and more.
Elephants World
Elephants World located in Kanchanaburi offer a sanctuary for rescued and hurt elephants with lots of room to wander and unwind in a verdant location on the banks of the River Kwai. The sanctuary, which was established in 2008 by Thai veterinarian doctor Samart & wife Khun Fon, is also a self-sustaining farm that employs 130 people, including mahouts, and cares for the elephants. With just three elephants when it first opened, the sanctuary has grown to include 25 elephants that were saved from logging camps, trekking camps, and city begging. The organization's core concept is they should work for the elephants, & elephants not for them. Respectfully restricted interaction is permitted with the animals. Elephants can be observed foraging, bathing, and socializing. You may spend the day there, stay the night, or give them your time for a week.
Phuket Animal Sanctuary
After decades of maltreatment in the tourism & logging sectors, the Phuket Elephant Sanctuary provides sanctuary for ill, elderly, and overworked elephants. The sanctuary, a Save the Elephant Foundation sister initiative, is setting the standard for the moral care and rehabilitation of the retired & rescued elephants. Elephants in the herd, which range in age from 36 to 70, may be seen playing freely over lush meadows as they are surrounded by the scenic jungle that borders Khao Phra Thaeo National Park. From a treetop observation balcony, visitors may see the animals as they graze or swim around in fresh water lagoons & hydrotherapy mud pools.
Elephant Hills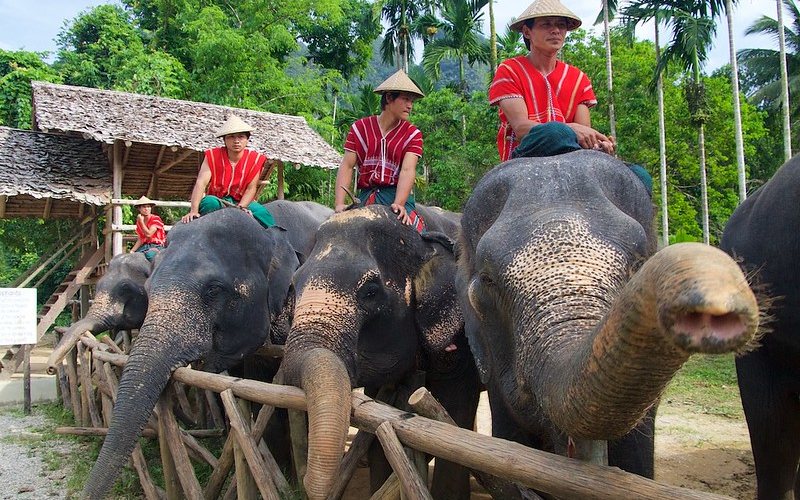 Elephant Hills, a sanctuary for numerous elephants that have been saved from a life of captivity and are now free to wander a huge forest region chain-free, is located in Khao Sok National Park. In an audit conducted by Global Spirit, the independent animal welfare organization in the UK, the park, which is continually trying to improve the lives of the gentle giants under its care, achieved a perfect score on all main criteria. The opportunity to stay at one of the two glamping sites on site, enabling you to completely immerse yourself in the natural settings, is what makes this sanctuary so unique. Spend your days kayaking, exploring neighborhood markets, hiking through mangrove woods, and of course, responsibly seeing & learning about elephants.
Samui Elephant Sanctuary
The Samui Elephant Sanctuary's ten acres of woodland are home to twelve rescued elephants. It offers a safe sanctuary for elephants that had previously been overworked or abused in the logging and tourist trekking camps and is one of the foremost elephant sanctuary in Thailand, Koh Samui. The Samui Elephant Sanctuary is the ideal location to see content and well-cared-for elephants in their natural environments. It draws inspiration and support from the renowned Elephant Nature Park in Chiang Mai. Only walking alongside the elephants and watching them mingle, play in their specially constructed pool and mud pit, and enjoy the freedom and tender care they get at their sanctuary home are permitted for visitors.
Boon Lott's Elephant Sanctuary
The northern Thai city of Sukhothai is home to this modest and serene retreat. They work to save and preserve elephants from extinction and mistreatment. In order to protect the welfare of the tiny herd of rescued elephants, they purposefully limit the number of visitors to the 600 acres of forest area, freshwater rivers, a banana plantation, and open fields.
Burm and Emily's Elephant Sanctuary
Burm and Emily's Elephant Sanctuary is the sort of location where elephants can get to live their golden years. It is situated in a beautiful rural region south of Chiang Mai. It offers safety not just to those who have been rescued but also to the elderly and the injured. You may participate in their volunteer programs to help with the elephant care. The tasks include removing the elephants' areas, mowing the grass and giving them maize. Consider enrolling in one of their regular programs, such as culinary lessons in a nearby hamlet, tree-planting lessons, or instruction in simple jungle survival techniques.
Conclusion:
Elephants are Thailand's national animal, and the country has established secure sanctuaries for them. Elephants were abused, hungry, and mistreated as a result of their usage in warfare, logging, and trekking. They now have secure areas where they may go about uninhibited by people. What may a visitor provide as a contribution? Just by keeping an eye on them from a distance or volunteering to help care for them. Stay the night, engage in other pursuits, explore nearby markets, get in touch with nature, and observe these magnificent animals freely stomping in the habitat they call home.