Marriage is one of the most special occasions in one's life and if it is a destination wedding, then choosing the location will be one of the main things on your checklist. Thailand is not only an exotic holiday destination but it is a fabulous choice and a colorful location to graciously host your wedding in a stylish and elegant manner. Imagine yourself standing among beautiful tropical flowers, stunning backgrounds with your partner to kick start the new phase in your life. We have listed some of the reasons why you should think of considering Thailand as one of the venues for your wedding.
1.Stunning Backgrounds
Thailand is blessed with beautiful natural beauty. Set the stage among the white sandy beaches are kissed by the pristine blue waters is something you can only dream off or set up your wedding at the jungle lodge coupled with a mountain retreat in a botanical garden or even a private villa. You will never be short of mesmerizing natural beauty. One of the perfect destinations to grace one of the most special occasions of your life.
2.Mouth-watering food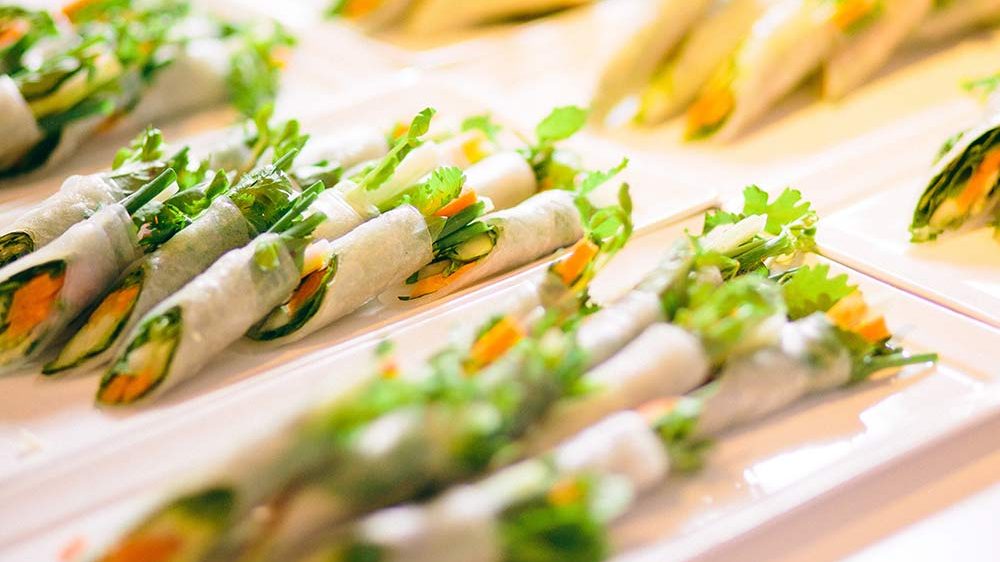 Thai food is colorful, vibrant, fresh, zesty, healthy, and delicious. Shortlist a Thai menu for your wedding guests, and we assure you that they would love it. The aroma and fragrance of authentic Thai dishes can only be experienced out here in Thailand. All the top international hotels in Thailand also serve other international cuisines for guests who don't have an appetite for Thai food.
3.Economical staff at your disposal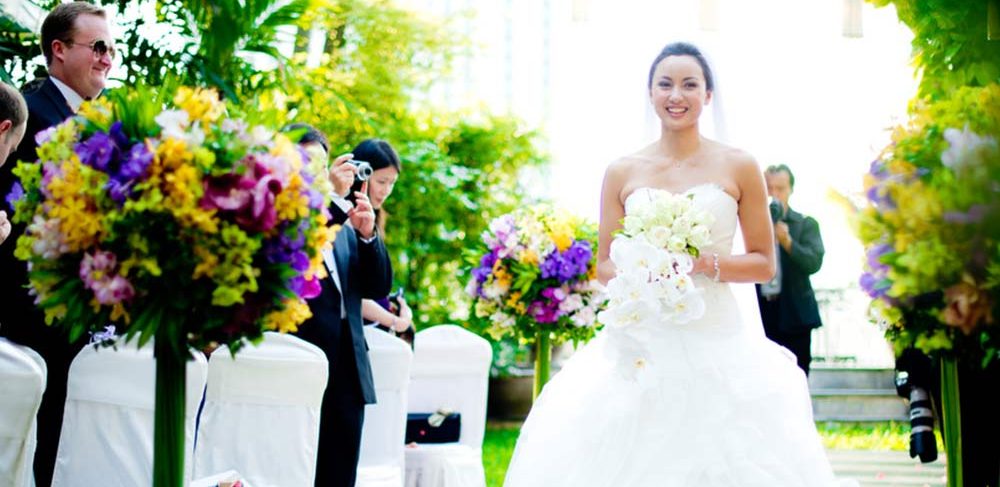 There is a reason why Thailand is often referred as the Land of Smiles. You can definitely expect a thoughtful and gracious people in the audience especially in the service staff who would like to make this occasion a really special one in your life. There are many wedding planners who are based in Thailand. They can help you out conduct your wedding in Thailand in a more cost effective manner in comparison to a planner based wedding in your home country.
4.Local traditions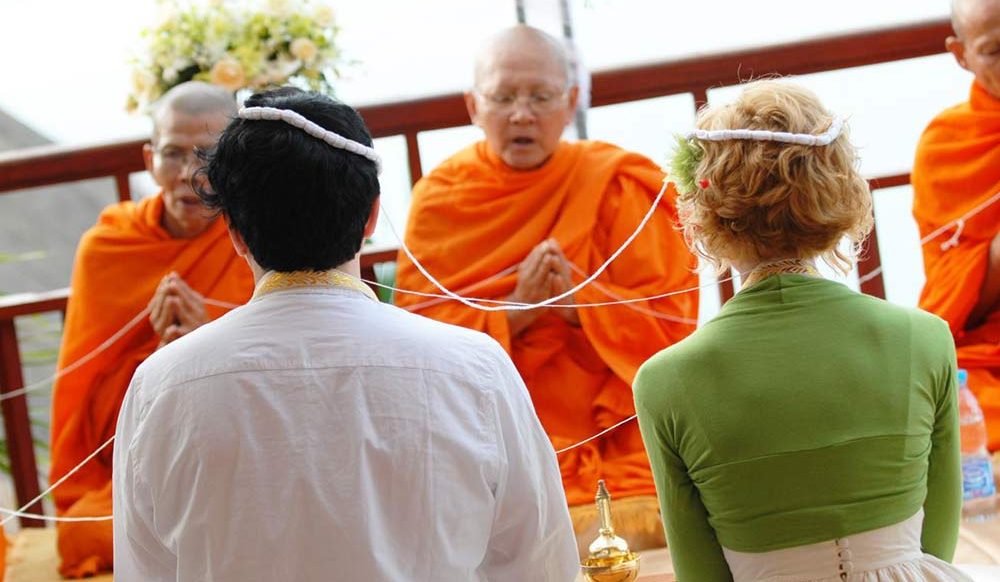 By adding local Thai traditions and customs in your wedding ceremony, you would get the much needed local flavor in your wedding. Invite Buddhist monks to bless your wedding in an authentic and traditional Buddhist ceremony. You can get in touch with your wedding planner to understand the possibilities and requirements for the same.
5.Fresh Flowers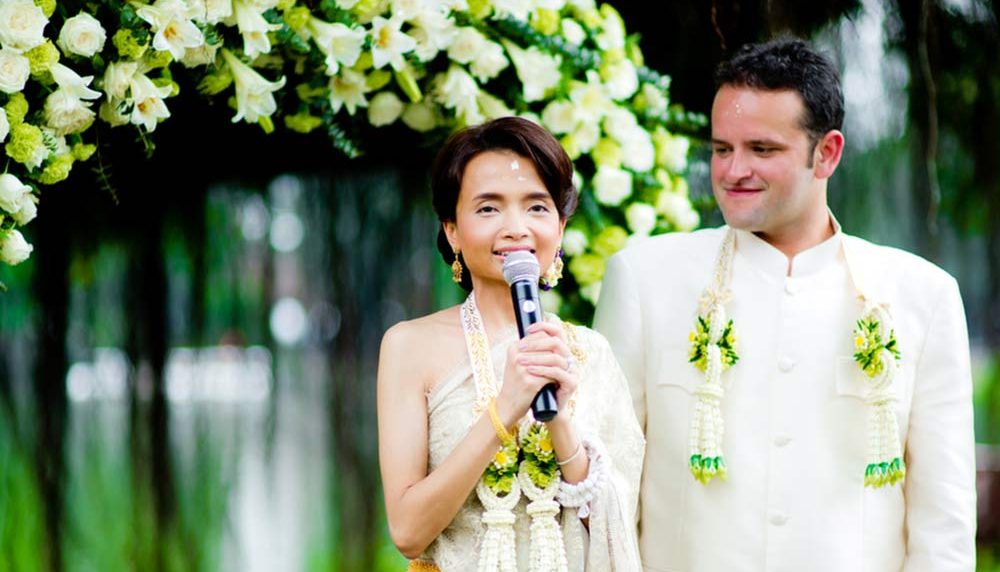 Flowers are fresh, fragrant, gorgeous, and inexpensive all over Thailand. You can set up your wedding in one of the beautiful flower gardens that are in the midst of gorgeous plants and trees. This would indeed be one of the stunning arrangement you can ever plan for this special day in your life. You can even decorate the beach with petals to make it more special.
6.Thai Lanterns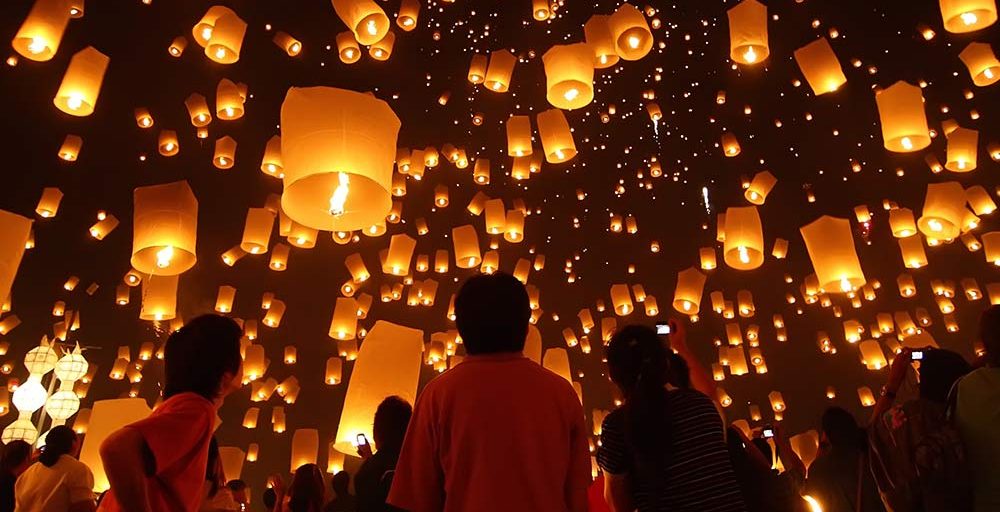 Floating a lantern in the sky is considered to be auspicious here in Thailand. Buddhists believe that you will be relieved of all misfortune with these floating lanterns. Offering these lanterns also symbolizes knowledge – the light of the floating lantern guides the person who released it in the right direction. Thai customs like these and much more add a unique Asian flavor to your wedding.
7.Holiday destination for the guests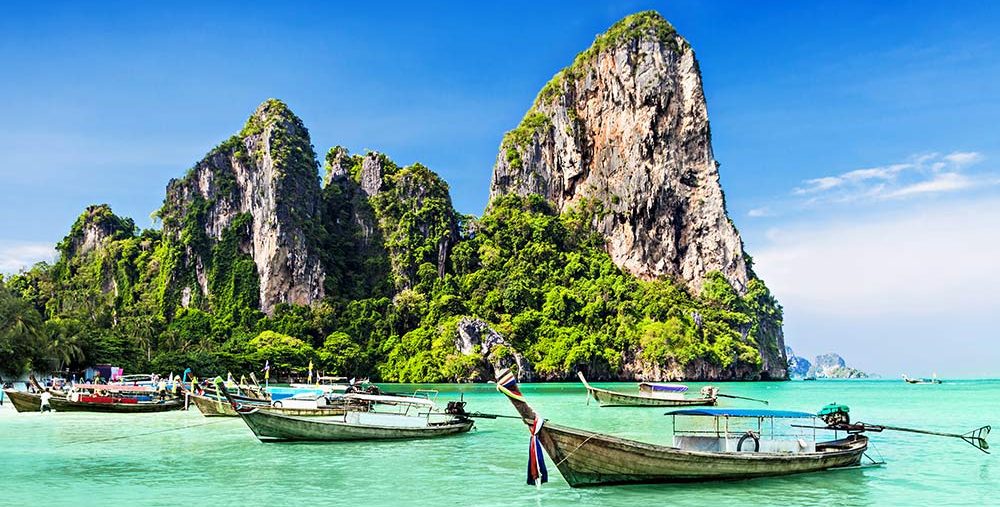 Conducting a destination wedding at an exotic location turns out to be relaxing holiday even for your guests. This is one of the magnificent holiday destinations and tourism is promoted here with great flair by the government. There are a whole lot of things to indulge in, be it chilling out in the beach, trekking in the virgin jungles, enjoying a rejuvenating massage, taking Thai cookery lessons, snorkeling, and much more. Give your guests an invitation to an exotic holiday or break from their busy schedules and get them to explore this beautiful country while you enjoy your honeymoon vacation.
8.Modern and Chic Resorts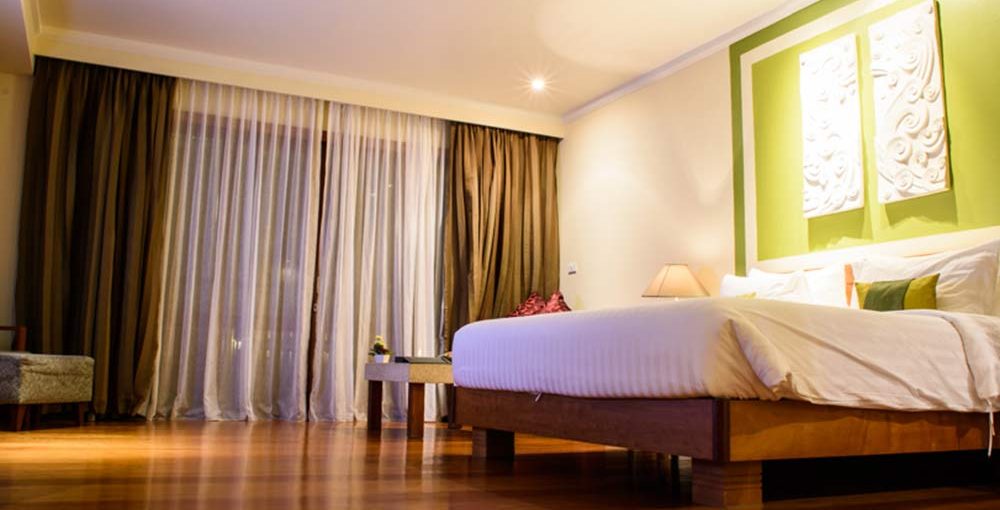 You will find endless variety of modern and chic resorts available in Thailand to meet all budgets, from the most opulent ones to the simplest ones. There are also some award winning resorts here. If you have a fixed budget, then use the power of social media to find a budget gem.
9.Holiday destination all-round the year
Thailand experience rainfall between the months of June to November. The rains are not very intense and it usually rains for an hour or to, but not every day. You would get discounted prices if you are planning for a wedding in Phuket, Krabi, Trang, or Phang Nga due to the rainy season. But do arrange an indoor alternative incase the rains spoil the show. There are some amazing private party venues in Thailand such as rooftop bars or private beaches to be also considered.
Although it is hot and humid all through the year, try avoiding the month of April, which is the hottest in Thailand, so it is best to avoid this month for planning your wedding. The months between December to May are considered to be dry months.