Thailand is a beautiful and culturally rich country famous for its stunning and mesmerizing beaches, delicious food, and friendly locals. If you are considering a trip to this beautiful nation of Thailand, there are a few essentials you should know about getting around the city.
Transportation in Thailand: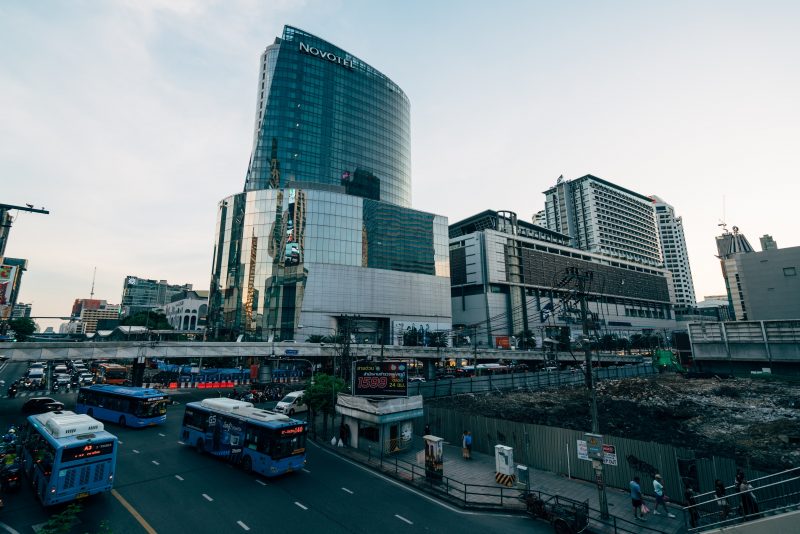 Transportation in Thailand is varied and affordable. It is very important to know basic things before traveling to Thailand. Taxis and tuk-tuks are popular modes of transportation for short distances. Tuk-tuks are three-wheeled vehicles that can navigate through narrow alleys and roads that are too small for cars. They are also a fun and unique way to explore the city. However, they are not always the most comfortable or safest mode of transportation.
For longer distances, Thailand has a well-established bus network, with air-conditioned coaches traveling between major cities. Buses are affordable and comfortable, but they can be slow and prone to traffic. Another option is the train, which is a great way to explore the country and see the beautiful countryside. Trains are inexpensive and offer comfortable seating and air conditioning.
Getting Around Bangkok: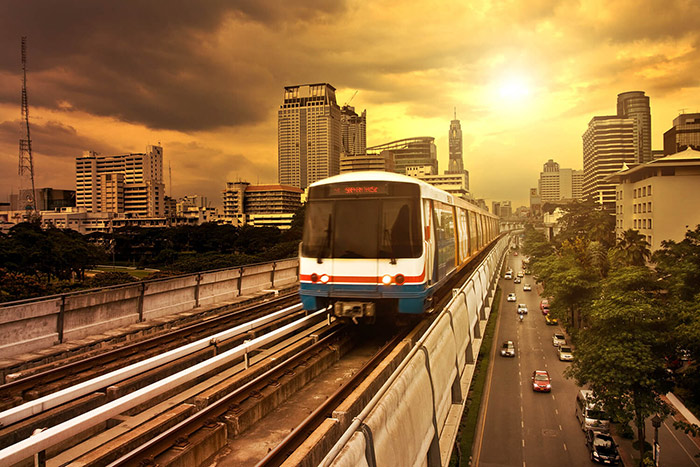 Bangkok is a bustling metropolis and one of the most popular tourist cities to visit in Thailand. The city has a modern and efficient public transportation system that makes getting around easy and affordable. The BTS Skytrain and MRT subway systems are the most convenient and fastest ways to get around the city. They are air-conditioned and have English signs and announcements, making it easy for foreign travelers to navigate.
Another popular mode of transportation in Bangkok is the iconic tuk-tuk. These colorful three-wheeled vehicles are a fun way to explore the city, but they are not the most comfortable or safe. It is important to negotiate the price before getting in, as some drivers may try to overcharge tourists.
Taxis are also a popular way to get around Bangkok. However, they can be prone to traffic and delays during rush hour. It is important to make sure the driver uses the meter or agrees on a price before starting the journey.
For those who want a unique experience, Bangkok also has a water taxi system. These boats travel along the city's canals and are a great and unique way to see the city from a different perspective. The boats are inexpensive and offer a glimpse into the daily lives of the locals.
Safety Tips in Thailand:
Thailand is generally a safe country to travel to, but it is important to take some precautions to ensure a smooth and enjoyable trip. When using public transportation, be aware of your surroundings and keep a lookout for your belongings. Tourists must avoid carrying large amounts of cash or valuables and keep them in a secure place, such as a hotel safe.
It is also important to be cautious when using tuk-tuks or taxis, especially at night. Always negotiate the price before getting in and make sure the driver uses the meter. If you feel uncomfortable or unsafe, it is best to exit the vehicle and find another mode of transportation. Foolproof your trip with the best tips to Thailand.
Cities You Must Visit in Thailand:
Thailand is a vibrant and fascinating country in Southeast Asia that has become a top tourist destination in recent years. The country is known for its rich history, beautiful landscapes, exotic cuisine, and friendly people. Thailand has something for everyone, from its pristine beaches and exotic islands to its bustling cities and ancient temples. Let us give brief information about some of the major attractions in Thailand and the best places to stay while exploring this beautiful country.
Bangkok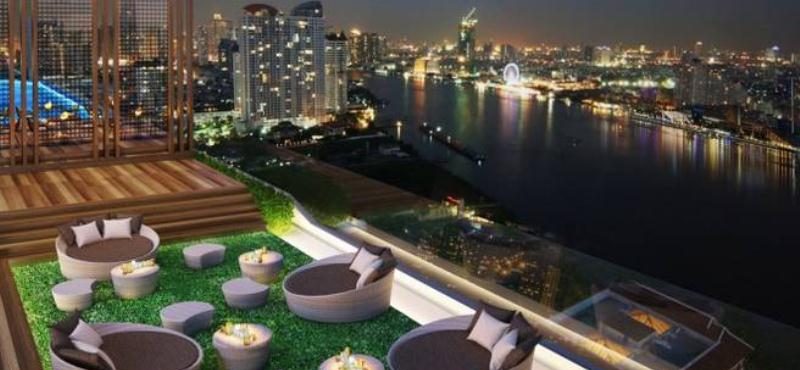 Bangkok is the capital and largest bustling city in Thailand, and it is a vibrant and bustling metropolis that offers visitors a fascinating glimpse into the country's culture and history. Some of the top attractions in Bangkok include the Grand Palace, which is the former residence of the Thai royal family and is a stunning example of Thai architecture. One of the must-see temples in Bangkok is Wat Phra Kaew, which is home to the famous Emerald Buddha statue.
If you are opting for a place to stay in Bangkok, some of the best options include the Mandarin Oriental Bangkok, which is a luxurious hotel located on the banks of the Chao Phraya River, and the Anantara Siam Bangkok Hotel, which is in the heart of the city and offers easy access to all of Bangkok's top attractions.
Chiang Mai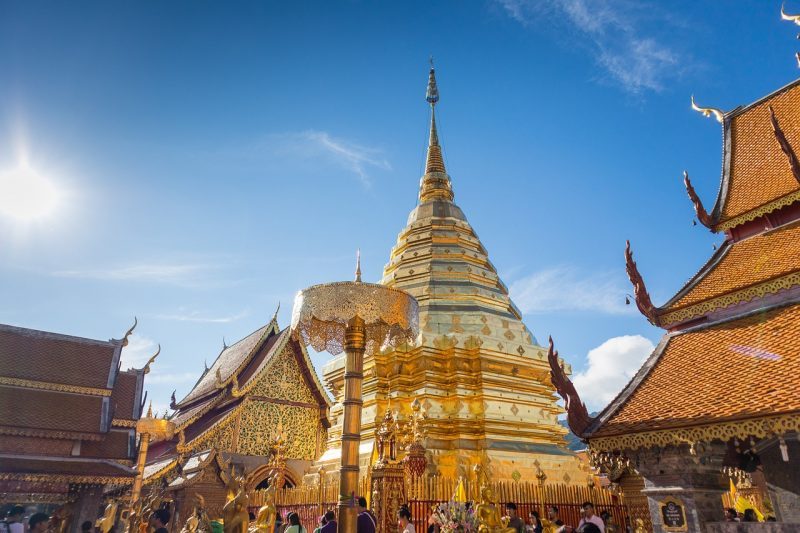 Chiang Mai is a charming and laid-back city in northern Thailand renowned for its beautiful temples, vibrant markets, and stunning natural landscapes. Some of the top attractions in Chiang Mai include Wat Phra That Doi Suthep, which is a stunning temple located on top of a mountain, and the Chiang Mai Night Bazaar, which is a bustling market where you can find everything from souvenirs to delicious street food.
If you are considering a place to stay in Chiang Mai, some of the best options include the Four Seasons Resort Chiang Mai, which is a luxurious resort located in the middle of a beautiful rice paddy field, and the Rachamankha, which is a boutique hotel located in the heart of the old city and offers easy access to all of Chiang Mai's top attractions.
Phuket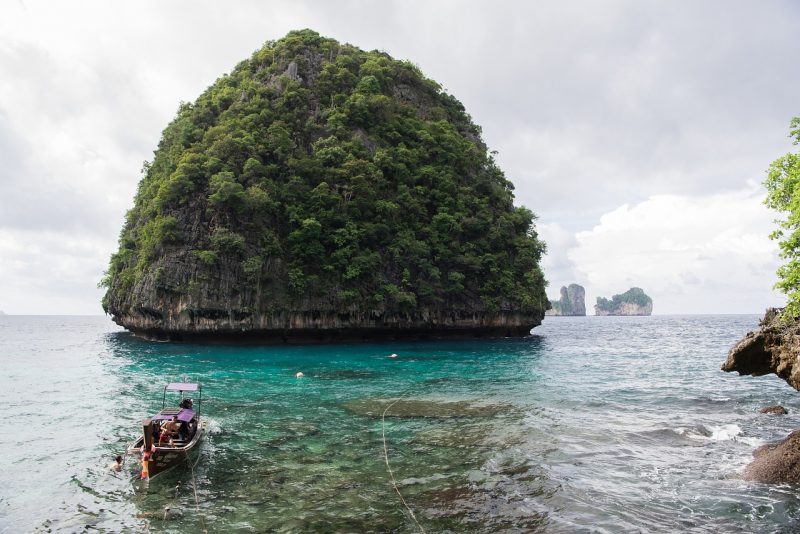 Phuket is a beautiful island in the southern part of Thailand that is known for its stunning beaches, crystal-clear waters, and beautiful sunsets. Some of the top attractions in Phuket include Patong Beach, which is a popular beach destination with a lively nightlife scene, and the Big Buddha, which is a giant statue belonging to the saint Buddha that is located on a hilltop and offers stunning views of the island.
Some of the best options to stay in Phuket include the Amanpuri, which is a luxurious resort located on a private beach, and the Trisara, which is a beautiful resort located on a hilltop with stunning views of the Andaman Sea.
Conclusion:
Getting around Thailand and its cities is easy and affordable, with a variety of transportation options available. Whether you prefer to travel by train, bus, or tuk-tuk, there is something for everyone. Taking precautions and being aware of your surroundings is important to ensure a safe and enjoyable trip. With its stunning beaches, delicious food, and friendly locals, Thailand is a must-visit destination for any traveller.