Thailand is gracious and the beauty it beholds is inexpressible. Wrap all kinds of top attractions by holidaying in the best cities in the country.
Thailand is a hot destination that envelops gorgeous beaches, floating markets, interesting nature and rich cultural heritage together. The 67 million population is spread across about 513,000 square kilometres in 32 self-governing cities, with many smaller towns and places. The largest city is Bangkok which also happens to be the capital of the country.
The country is both unbelievably extravagant and largely wild.
Explore the 8 Most-Visited Cities in Thailand-
1. Bangkok
You do not get brownie points for this one. The hit destination that attracts millions of tourists all year round, Bangkok is No.1 on not just our list but everyone else's too. And why not, this city stands up to its name of capital. Amazing skyscrapers, flawless transport system, vibrant street fun, abundant eateries, world-famous nightlife, and comprehensive malls make the tours worthwhile.
Highlights-
Visit Wat Pho to see the reclining Buddha.
Admire the aesthetic of the Grand Palace.
Explore one of the largest markets, Chatuchak Market.
Eat at Chinatown and party in RCA.
Boat along the Chao Phraya River.
2. Chiang Mai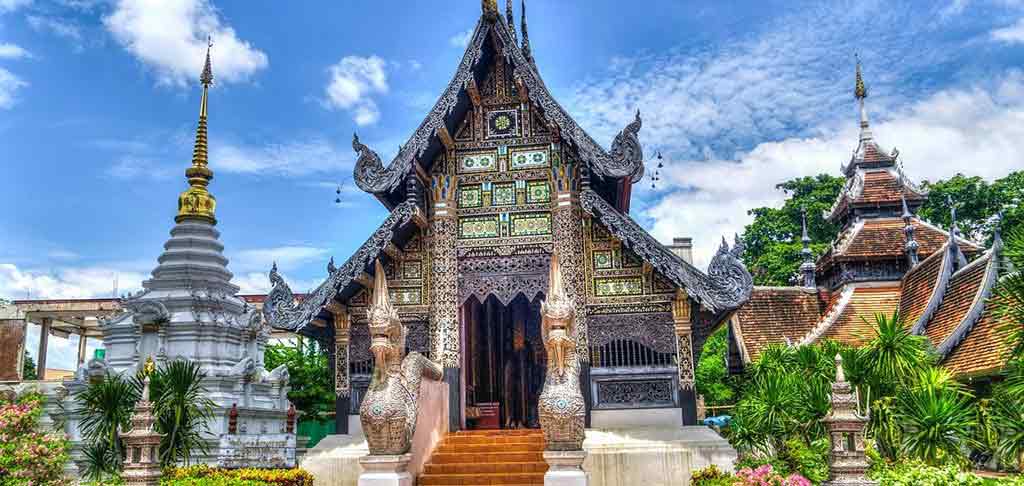 The next to the list of best cities to visit in Thailand is an urban jungle that has an entirely different vibe from that of Bangkok. It is unconditionally green and refreshing. It is surrounded by clear skies. It is all about nature. It is all about a calm and peaceful lifestyle. So, all the nature lovers who are looking forward to a memorable respite, head towards Chiang Mai. You are walking in the city, then you walk away from the city center and you are near the mountains. Vacationing here is absolutely blissful.
Highlights-
Spend time with elephants at Sanctuary.
Explore Buddhist temples like Doi Suthep and Was Phra Singh.
Plan a trip down The San Kamphaeng Road.
Hill tribe trekking in mountains and jungle.
Relax at Bai Orchid and Butterfly Farm.
3. Koh Samui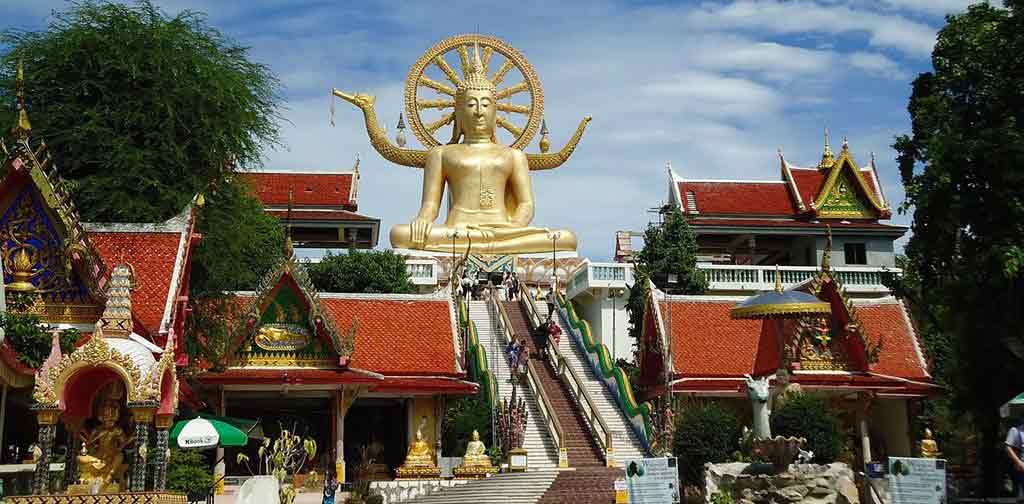 It is a tropical island in the Chumphon Archipelago with a hive of activities, from snorkelling to getting a spa, watching crocodiles to elephant trekking. This beautiful city is swayed by palm trees that edge the beaches and its turquoise water. What makes it popular is, it works for both- the budget backpackers and the tourists that demand luxury. There are a variety of bungalows and beachside villas for your five-star stay.
Highlights-
Indulge in snorkeling in Chaweng beach and the Coral Cove.
Take a journey on elephant's back.
Discover the rustic buildings of Fisherman's Village Samui and later join its walking street markets.
Take a relaxing and rejuvenating spa.
Scuba dive in the perfect white-sand beaches on 'Turtle Island' Koh Tao.
4. Phuket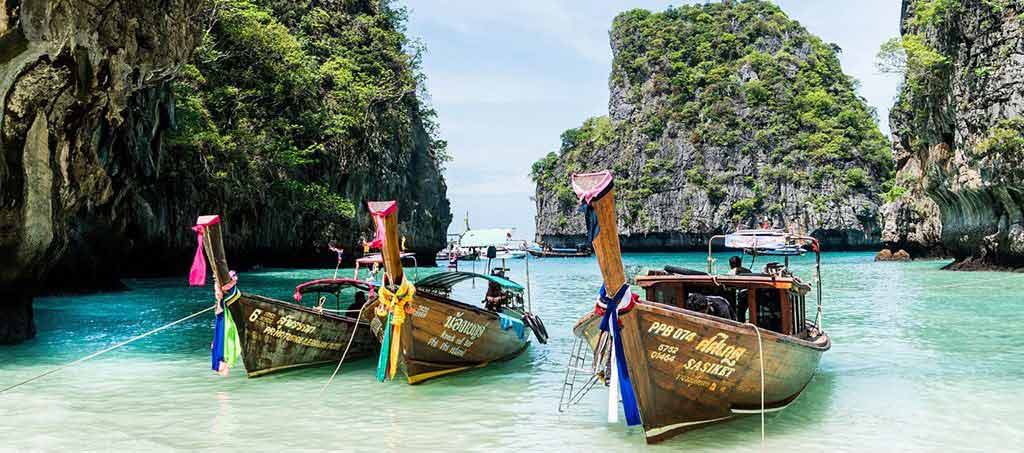 The largest island in Thailand is an excellent destination for all the beach bums. All the tourists who want to sunbathe on the white sandy beaches swim with starfishes, or jet ski on the sparkling ocean should drop off at this place. This rain-forested, mountainous island in the Andaman Sea has a historical old town, stunning viewpoints, and iconic cultural attractions. Also, the high-end resorts, spas, and restaurants make the experience top-notch.
Highlights-
Spend a day on the beach paradise, Phi Phi Island.
Shop cheap at Phuket town Weekend Night Market.
Step up at Karon Viewpoint and take in panoramic views of the surrounding.
Participate in Bangla Road nightlife.
Take a stroll around Patong beach and relax on the best beaches.
5. Hua Hin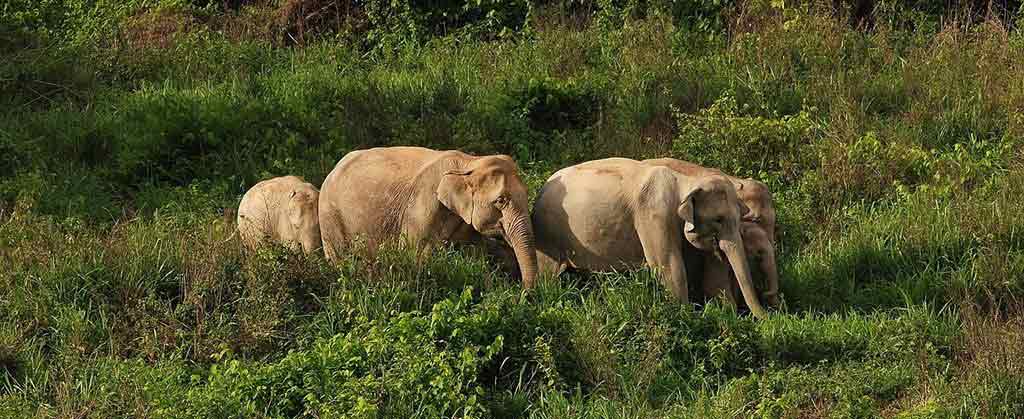 For a more laid-back trip in Thailand, visit Hua Hin. Want to see a city that romances with the sea? This is a palm-fringed island with a cosmopolitan vibe. It is an elegant getaway destination with numerous seaside villas, golf courses, fishing villages, seafood, markets. It is an absolutely delightful budget destination.
Highlights-
Observe the scenic beauty of caves, viewpoints, and marshes at Khao Sam Roi Yot National Park.
Stay like royals, get candid pictures, and swim in the pools at hotels.
Watch highlights of Italy at the Venezia.
Discover artistic talents at Cicada Market.
Splash the fun with Black Mountain Water Park.
6. Khao Lak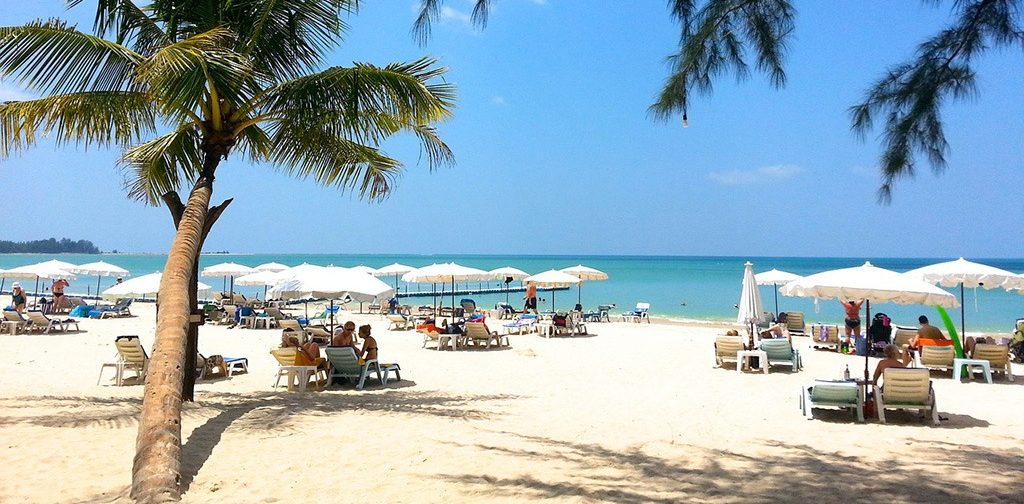 When you want to have a low-key excursion, that is still trendy and exciting, Khao Lak is your home. And if you are a party pap who loves night boozing and chilling, this is not your dream place. It is more about peace and nature. One of the best places in Thailand is renowned for breathtaking diving opportunities. The USP is this comes with natural wonders- isolated beaches, lush national parks, turtle festivals, and refreshing waterfalls.
Highlights-
Go island hopping from Similans to Surins.
Explore tall limestones rising from the sea, visible as caves and tunnels in Phang Nga Bay.
Visit the oldest evergreen rainforest in the world, Khao Sok.
Rejoice in the five-level waterfall Ton Chong Fa.
Watch images and ruins of the Tsunami at 813 Tsunami Memorial Park.
7. Pattaya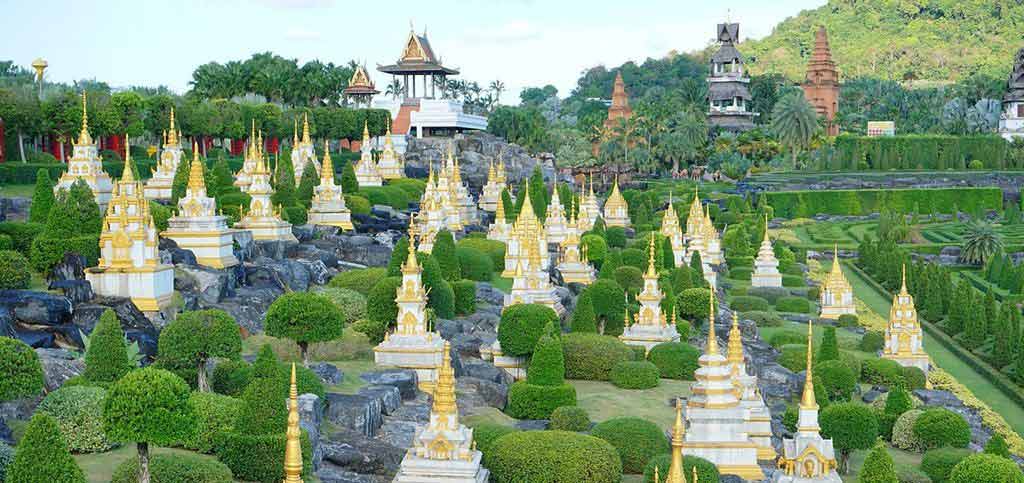 This city is said to be of unique nightlife that involves ladyboys and risqué shows and is often considered as a bachelor's place. But it is way beyond that. It is a city with charming beaches and temples. The city is changing and attracting a lot more tourists than before.
Highlights-
Take an exclusive tour to Siam Pattaya And Chanthaburi Sapphire Mines.
Applaud to the Cabaret shows.
Relax and revive at Koh Samet island.
Book temple and museum tours.
Experience the thrilling side of the city at SKY Pattaya Rocket Ball Ride.
8. Ayutthaya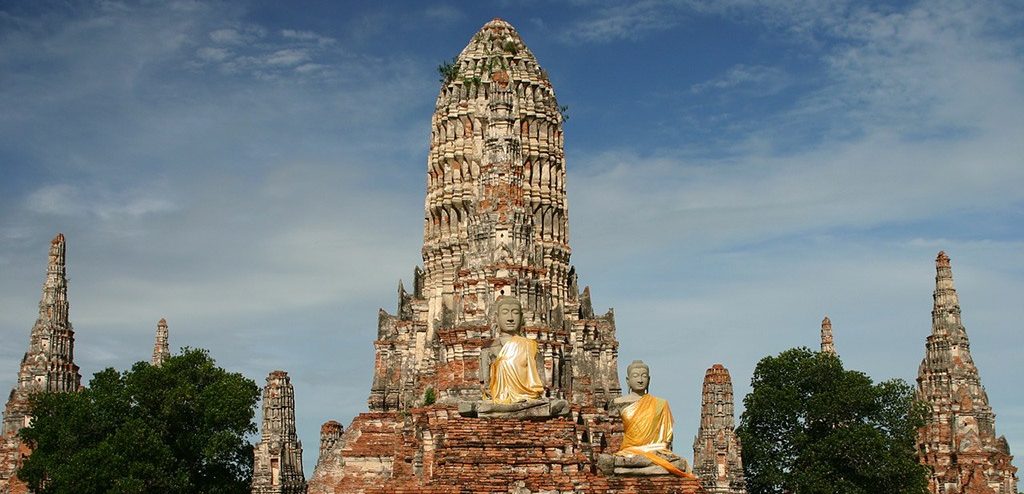 A UNESCO heritage site and one of the best tourist places in Thailand, Ayutthaya is for the history aficionado. You will be amazed to know that 300 years ago it was the largest city in the whole world. It is a unique city that serves history lessons on one side, while plunges into unique adventures on the other.
Highlights-
Admire the archaeology and history facts at Ayutthaya Historical Park.
See the Buddha's head entwined in the roots of a banyan tree in Wat Phra Mahathat.
Take a look at the largest temple in the city at the Grand Palace.
Check out the magnificence of Wat Chaiwatthanaram.
Take a boat tour from Ayutthaya to Bangkok.