A bewitching island set on the west coast of Thailand in the Andaman Sea, Phuket conjures up visions of beautiful sandy beaches with crystal waters, tropical forests, rustic town side, and exciting nightlife. With plenty of things to see and do, Thailand's largest island is a hot spot for tourists looking for some breather from their busy life and Phuket serves as a perfect antidote.
Come to Phuket and perk up your soul in the blissful surroundings, unwind and explore these scenic attractions.
Add These Places in Your Phuket's Itinerary
1. Phang Nga Bay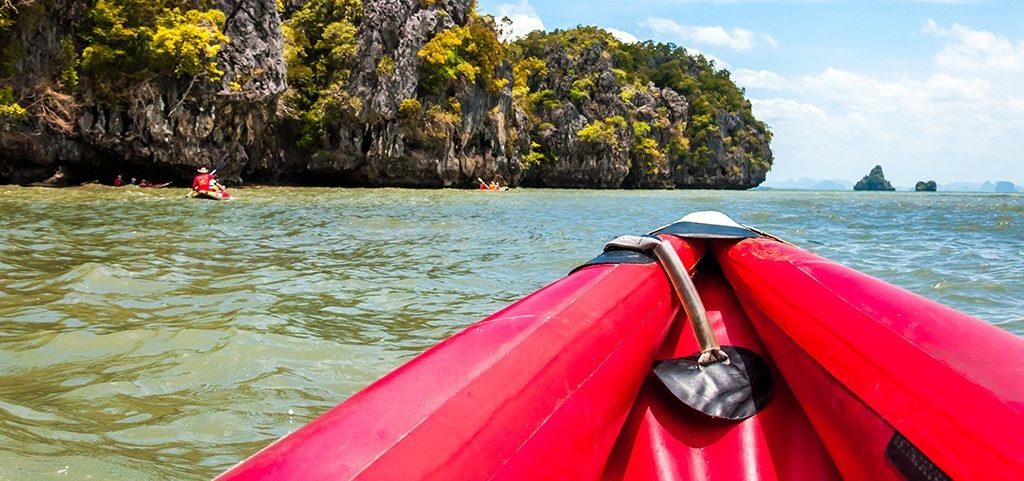 Some miles away from the Phuket shore in the Strait of Malacca is a striking area full of lagoons, and caves surrounded by emerald waters. Its unique attraction is the limestone structures that protrude from the waters vertically creating dramatic scenery worth viewing. An exhilarating speedboat trip to the surrounding islands, a canoeing excursion into the lagoons, or a serene cruise around a mystical bay is sure to make this experience one of your memorable moments in Phuket.
2. The Phuket FantaSea Show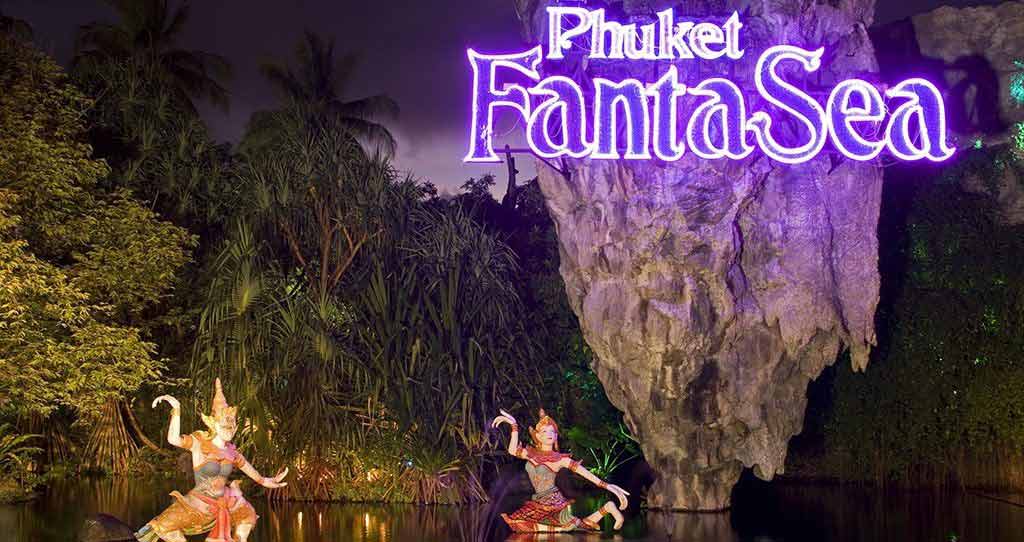 Showcasing Thailand's inspiring heritage and charm, Phuket FantaSea Show offers grand entertainment and recreation for all. Have a great time at this huge arena filled with a multitude of activities, entertainment zones, a 4000-seat theme restaurant offering sumptuous feasts of Thai food and international cuisines, a carnival village, shopping complexes, and a Las Vegas-styled live show that portrays Thailand's ethnicity and ancient traditions. This cultural recreational centre is Phuket's extravagant night time entertainment with impressive attractions that will most certainly grab your attention to explore more and look forward to a joy filled experience.
3. Old Phuket Town
The traces of invasions of European traders and Chinese immigrants are beautifully etched in the sights and ambiance of this rustic town. Saunter around the lanes and discover the fascinating blend of colonial and Chinese architecture. This historically rich sector of Phuket has many Chinese shrines and Buddhist temples, quaint shophouses, open air markets, and fascinating buildings. The town is filled with Sino-Portuguese wonders that reflect on its structures, locals, and cuisine which you can explore on a lazy afternoon stroll.
4. The Phuket Big Buddha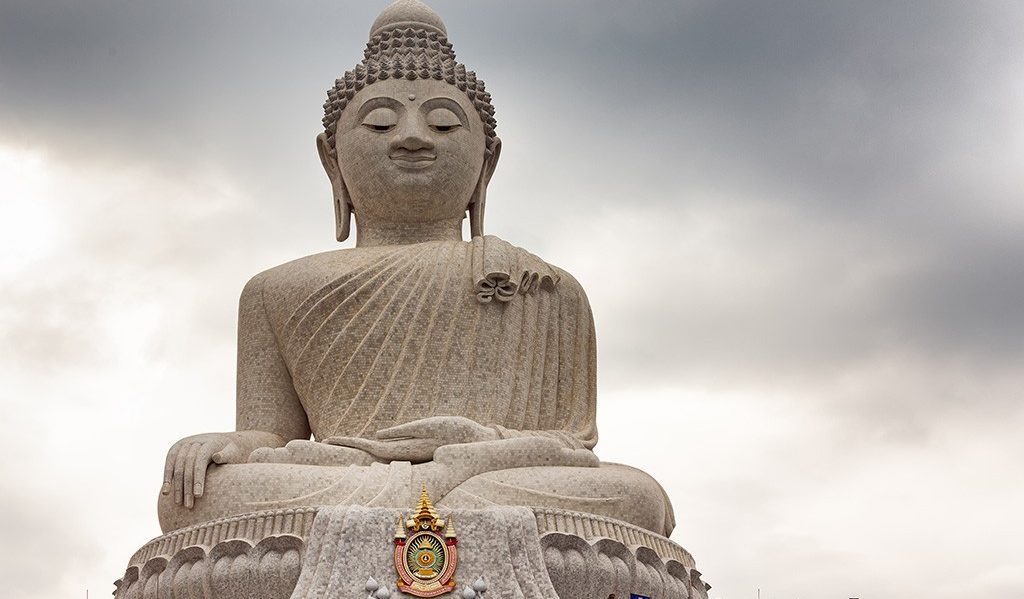 Located high up on the Nakkerd Hills between Chalong and Kata is an awe-inspiring sight difficult to miss. A giant seated Buddha made of Burmese marble atop the hill is one of Phuket's famous landmarks and can be seen from faraway distances. Climb up to the top of the hill and you find yourself gazing at astounding 360-degree panoramas of Phuket island. As you reach the huge Buddha statue, you will realize that you have reached a peaceful summit surrounded by sublime quietness occasionally punctuated by small tinkling bells, soft dharma music, and fluttering Buddhist flags.
5. Wat Chalong and Phuket Temples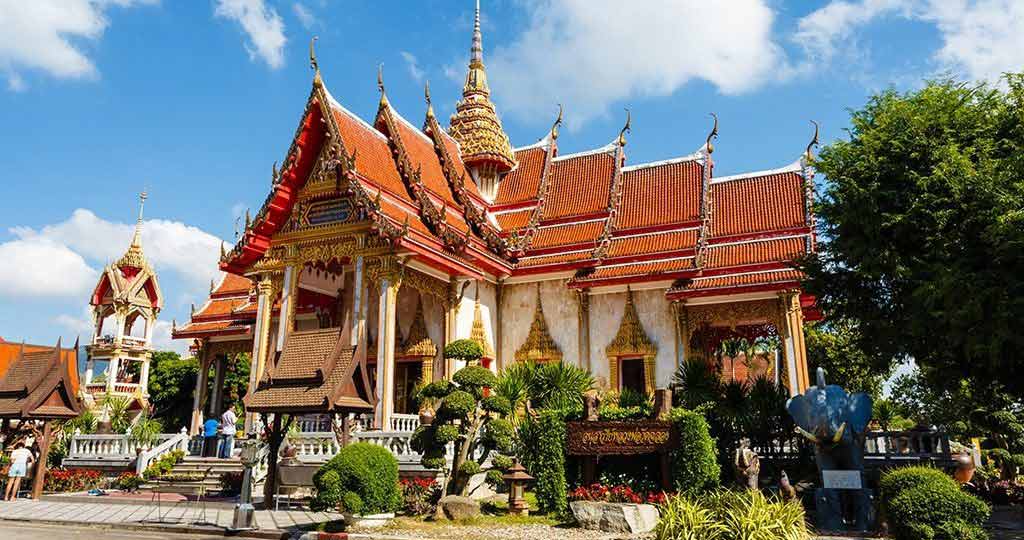 Thailand is famous for its holy shrines and temples and Phuket is no different. The island is scattered with beautiful Buddhist and Chinese temples which reflect Thailand's spiritual legends. From among all, Wat Chalong is the largest and most significant temple in Phuket. The temple is most visited in Phuket with locals coming to worship and visitors to learn about Buddhism. The grand pagoda of the temple is said to consist of a splinter of Lord Buddha's bone and depicts Buddha's life in colorful murals and paintings.
6. Phi Phi Island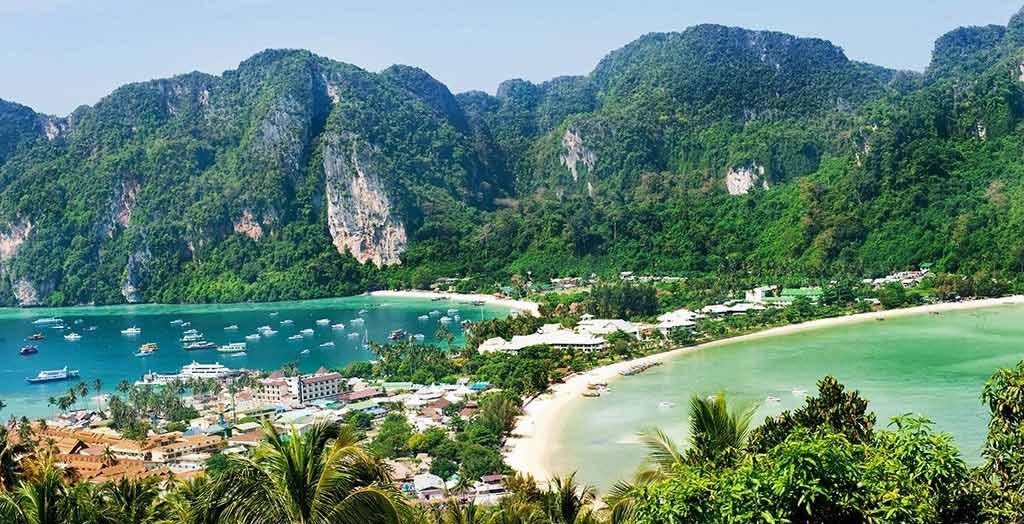 Spend a day or two basking in the pleasant settings of Phi Phi Island, Phuket's most famous island getaway. The Phi Phi island is renowned for its beaches, jade waters, and the picturesque vistas of the scattered mountain-like landforms jutting out of the sea. A good way to escape into laid-back relaxation amid the tropical sun, sea, and sand, Phi Phi islands let you focus on the pleasures of idyllic life.
7. Similan Islands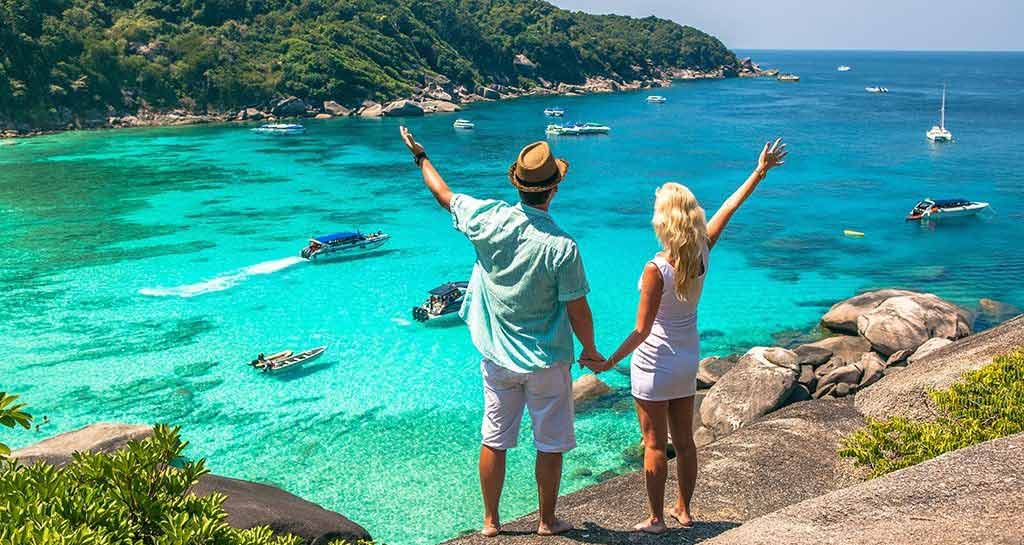 Another idyllic setting that will charm you to visit Phuket are the Similan islands. Set away from the bustling crowds of Phuket's other known beaches, the Similan islands are a perfect spot for a tranquil getaway where the soft white sands and emerald waters combined with wonderful aquatic life and stunning corals invite you for a relaxing holiday with a touch of adventure. The rich marine diversity makes these islands one of the world's top diving destinations.
8. Patong Beach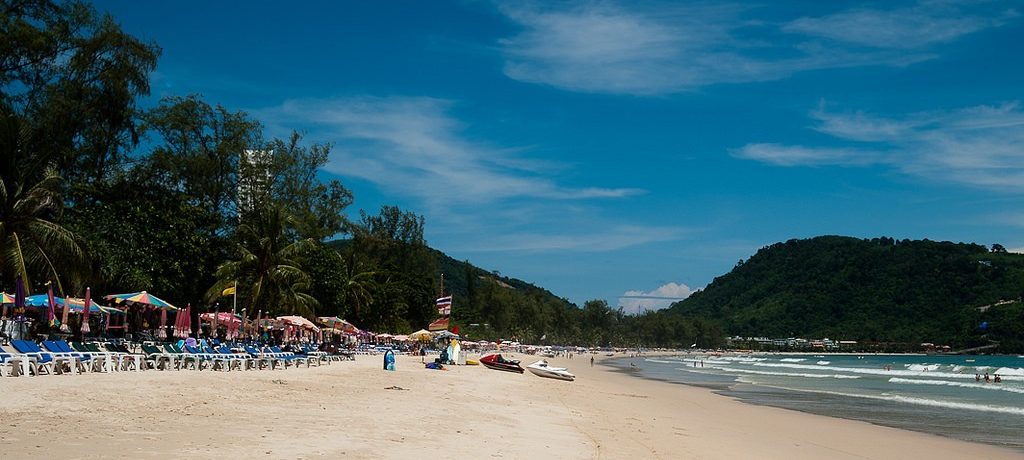 If you are looking for some lively action, Patong is the place to visit. A favorite hotspot among tourists, Patong offers an assortment of great accommodations, restaurants and an energetic nightlife. Full of vigour, you can feel the vibes in the ambience of Patong. The destination offers immense shopping possibilities, hosts of activities, a vibrant nightlife and great food options – a right choice for those who look for some zest in an otherwise calm beach holiday.
9. Phuket Town Weekend Night Market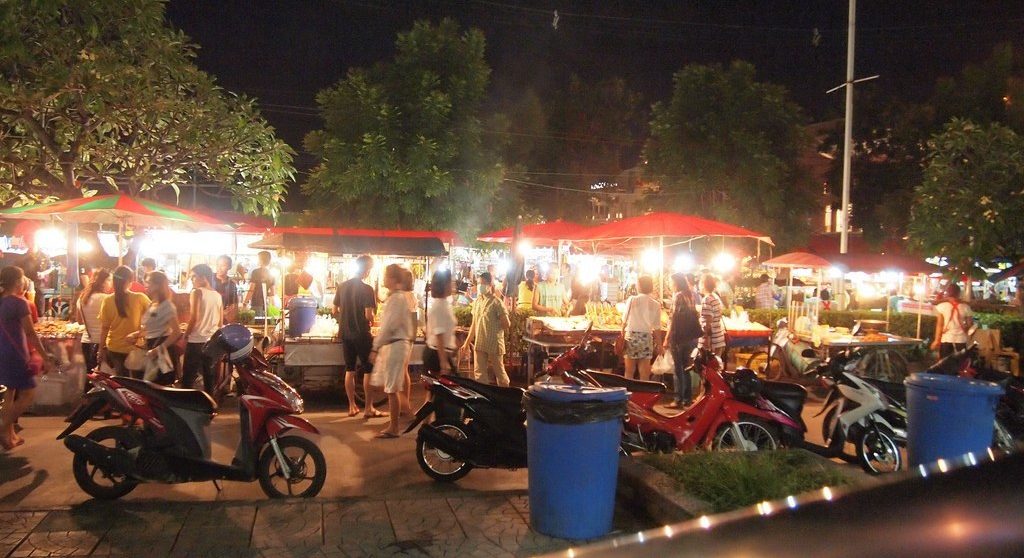 Locally referred as the Naka Market, this night weekend market is set on the outskirts of Phuket town. Packed with a dizzying mix of merchandise, this market is a good option for those who do not want to indulge in overpriced shopping in the malls. Here you can search for all types of things at cheaper prices. The list of goods sold here is endless and the market stretch offers easy bargains and delicious local cuisine. The market operates every Saturdays and Sundays from 4 pm till 11 at night.
10. Elephant Trekking and Safaris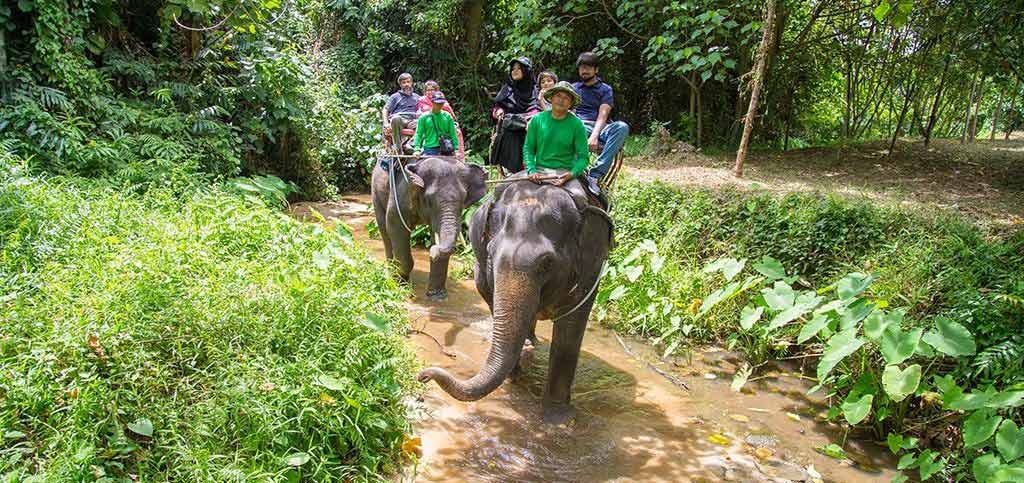 Wish to indulge in some wildlife adventure? How about elephant sighting and trekking at Elephant Safaris. Quite popular in Phuket among tourists, these safaris are set in pristine dense forests overlooking beautiful viewpoints. At these safari campsites, you can come face to face with elephants, learn about them and also ride one through lush nature trails.
11. Khao Phra Taew Royal Wildlife and Forest Reserve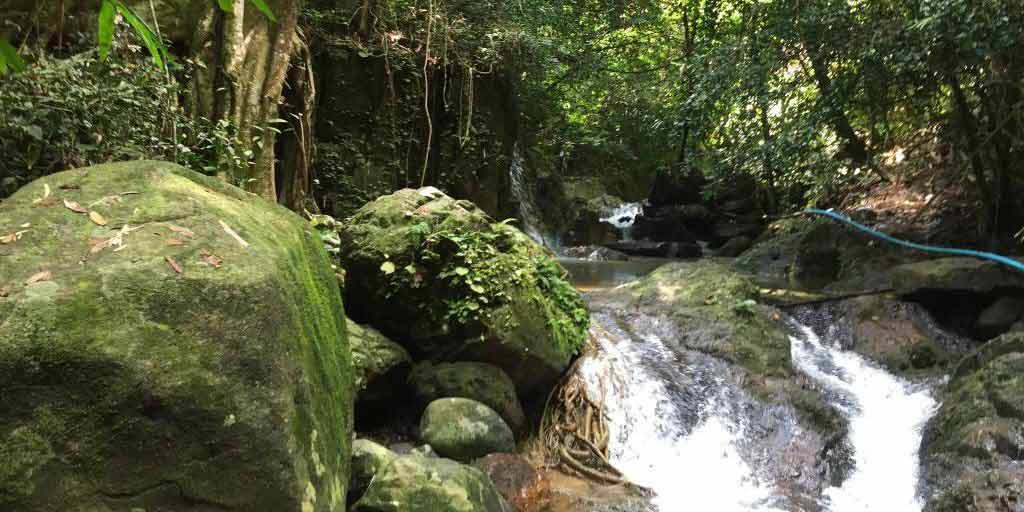 Hidden deep within a virgin rainforest island, this nature reserve is a wilderness paradise. A great way to connect with nature, spend some time wandering through the lush foliage admiring the rare trees and plants, splash around couple of waterfalls and encounter several wild animals such as monkeys, gibbons, boars.
12. Phuket Nature View Points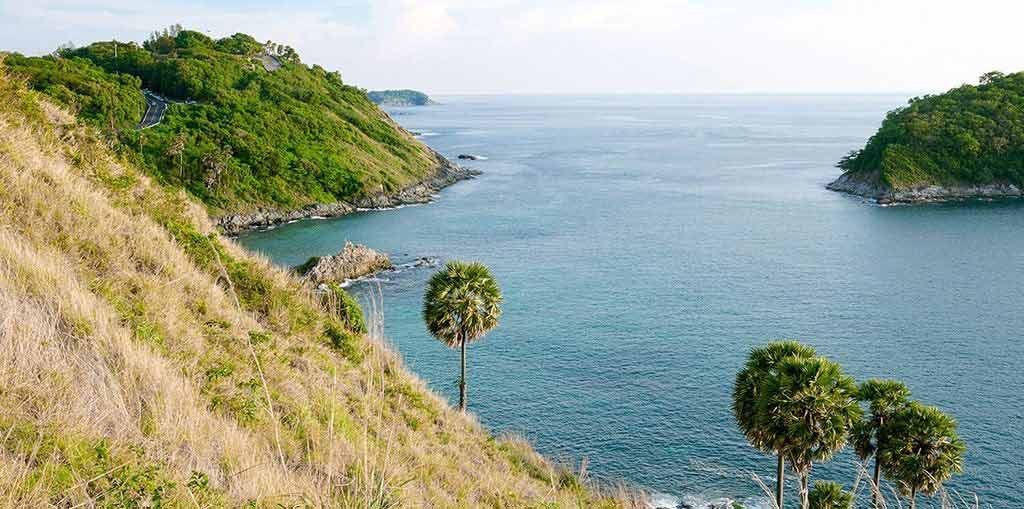 Phuket's renowned beaches are not the only place where you can witness sensational sunsets. This serene destination has rainforest clusters on verdant hills giving you a chance to experience sunset from a higher perspective. The trek to these viewpoints makes the effort worthwhile when you are rewarded with an amazing 360 degree panorama of striking beaches, lush foliage, vast stretch of emerald sea and the sun slowly ebbing away through the evening sky. Some of the best sights to catch a magical sunset are at Kata viewpoint at Karon Beach, Promthep Cape Viewpoint and Kata Noi Viewpoint at Kata Noi beach.
Conclusion
Usually clubbed up together with Bangkok trip, Phuket's gorgeous vistas are a refreshing deviation from the heady rushes of Bangkok city – an idyllic destination perfect to rejuvenate your tired soul. Phuket strikes as an irresistible destination for beach and nature lovers and for those who enjoy an invigorating nightlife. With plenty of things to do in Phuket, off beaten scenic spots to explore, Phuket tourism has by far allured visitors from worldwide, achieving the niche as Thailand's popular tourism spot after Bangkok.