Thailand, a gorgeous Southeast Asian country, with its vibrant cities, breathtaking islands, pristine beaches and mouth-watering food, is on the bucket list of every traveller or tourist. The country offers an array of unique places and experiences, making a holiday in Thailand a memorable one. While you may have planned your itinerary and booked your tickets and hotels, it does not mean you are completely ready for a holiday in Thailand. There are certain things you need to know to ensure that your vacation in the land of Thais is not only great but stress-free as well.
1.Passport and Visa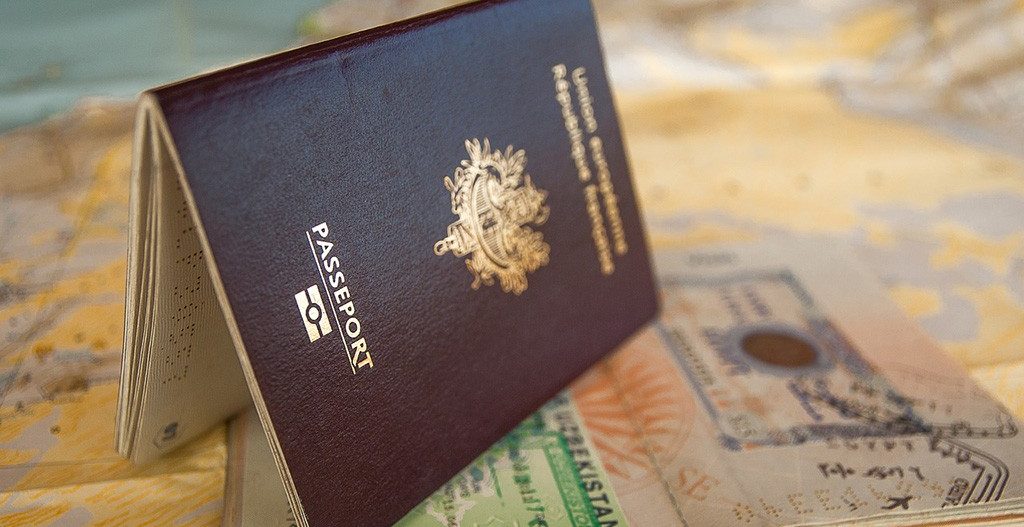 Before you travel to Thailand, make sure that your passport has at least six months validity from the date of travel. Citizens of most western countries would receive a 30 days visa on arrival. However, if you do not belong to one of these countries, you would have to apply for one beforehand. While prolonging your stay even after your visa has expired is not a good idea, a few days extra would cost you extra money and extra time at the airport while leaving.
2.Weather and Best Time to Visit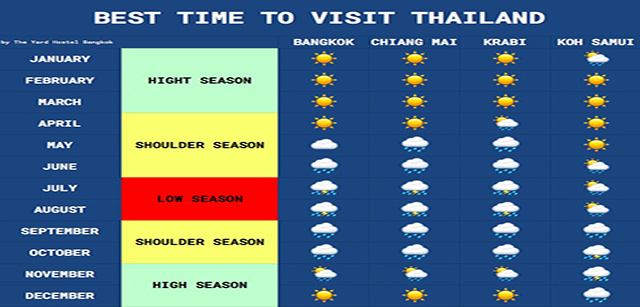 Thailand enjoys a tropical climate without being too hot. A gentle breeze would always keep things cool. When it comes to the best time to visit Thailand, November to early March seems to be ideal. However, this does not mean you should ignore the other months. The country enjoys monsoon season between the months of April and October but the advantage of visiting during this season is that everything, right from the flights to the hotel, is quite. Moreover, the beauty of Thailand becomes two-fold during the monsoon, so it would be a great experience.
3.Commuting in Thailand
Most of the major cities and towns of Thailand are connected by flight, bus and boats. The best way to save money would be to book your internal tickets while booking your flight tickets to Thailand itself. When it comes to commuting within the cities or towns, you have several options including tuk-tuks, taxis as well as public transportation (MRT and BTS). If you are taking a tuk-tuk, do not forget to agree on a price before you start your journey. You can also rent a bike to travel within cities or even across the country.
4.What to Pack
Whether you are carrying a suitcase or a backpack, here are some essential things you should pack when travelling to Thailand:
• Beach wear or swim wear
• Sarong
• Comfortable, cotton clothes
• Good pair of shoes (for sightseeing and adventures)
• Flip-flops (for the beach)
• Rain jacket
• Light jacket (for air-conditioned malls and also for visiting temples)
• Good quality sunscreen
• Insect or bug repellent
• Money belt
• Hand sanitizer
5.Additional Things to Know Before Travelling to Thailand
Apart from the above given points, here are some other that you should know before you visit Thailand:
• Never say anything mean, annoying or derogatory about the King or the royal family (their pictures can be seen everywhere) of Thailand. People of Thailand have huge love and respect for the royal family.
• The Thai people are known for their hospitality and friendliness. You would find people coming forward to talk to you and give you advice or directions, sometimes even without asking.
• Be respectful while visiting the Buddhist temples of Thailand. Remove your shoes and cover yourself with a shawl or jacket and make sure to cover your shoulders, elbows and knees.
• Thai massages are wonderful, cheap and available everywhere, even on the streets. However, make sure not to visit massage parlours that have Nice Girls or Happy Girls written at the entrance.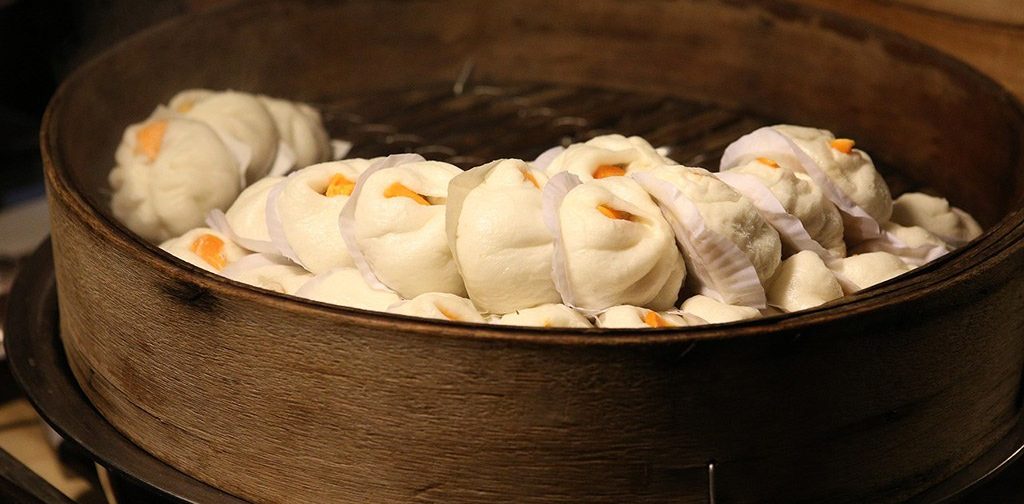 • Street food in Thailand is not only delicious but also hygienic and cheap. Hence, do not go for all meal inclusive deals while signing up for hotels. Get out of the hotel to check out the hawker streets as well as restaurants where you can enjoy authentic Thai food at great rates.
• Do not fall for taxi and tuk tuk drivers who say that the place you want to visit is closed and instead they would take you to another. They usually do this when they get a commission from the place they want you to visit. In such cases, look for another vehicle.
• While shopping at the hawker and street markets of Thailand, do not refrain from bargaining. This is considered as a norm and hence, do not forget to polish your bargaining skills before leaving.
• An important thing to remember is to never touch anyone, be it child or adult, on the head. The head is considered a sacred region where the soul rests and should not be touched.
• Make sure you never point your toes or feet at anyone in Thailand, especially in temples and in front of the statues of Buddha. This is considered disrespectful.
• If you see an extremely beautiful and well-dressed woman in Thailand, the chances are high that you are seeing a ladyboy.
Thailand is a wonderful place to visit, and would make for a mesmerizing holiday. However, like every country, there are certain rules, regulations and cultural norms that you should be aware of, so that you act respectably and do not fall into any trouble, both culturally or legally.