Thai food is popular all over the world and is served and consumed by a vast majority of people. The flavors and exotic fragrances make it one of the most coveted of the international cuisines on offer. A browse through the streets of Thailand reminds you of these inexhaustible flavors and taste. Every Thai delicacy which is served in the Land of Smiles has its own story to tell. Some of the secret ingredients like fried garlic, spring onions, and spicy dipping sauce add the rich flavor and taste to the dishes. Be careful about where you consume, because the flavor and aroma can be a bit deceiving in terms of cleanliness. Below listed are some of the best yummy Thai dishes which you should give it a try when you are on a holiday in Thailand.

1.Tom Yum Goon
This is a spicy shrimp soup with a quintessential Thai aroma which has a bold and refreshing blend of fragrant chili, lemongrass, lime leaves, lime juice, fish sauce, and shallots. These ingredients are the main reasons why this dish gets its legendary herbal makeover. Juicy fresh prawns and straw mushrooms give the dish the rich taste. One of the versatile Thai dishes which easily blends with any meal, there is no fixed time to consume this yummy treat. The exotic aroma of the dish reminds one of an exotic perfume and the sour and spicy taste gives it the much needed flavor of Thailand.
2.Tom Kha Kai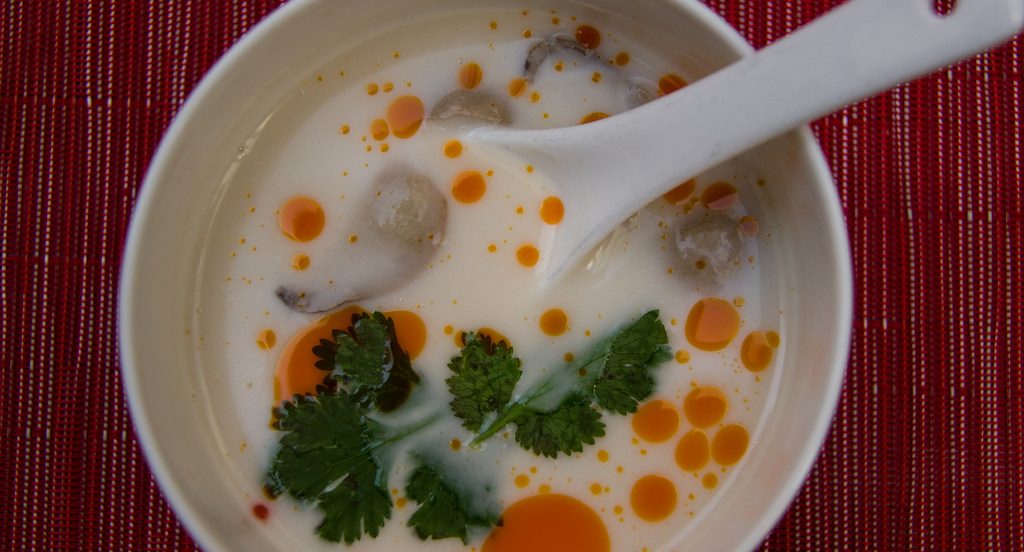 This is a coconut soup served with chicken and a milder version of the Tom Yum. The main ingredients include fiery chilies, stalks of lemongrass, crushed shallots, thinly sliced young galangal, and tender strips of chicken. The round of coconut milk reduces the spicy flavor of the dish. Flavored with lime leaves on top and you get a creamy and compelling sweet-smelling concoction.
3.Pad Thai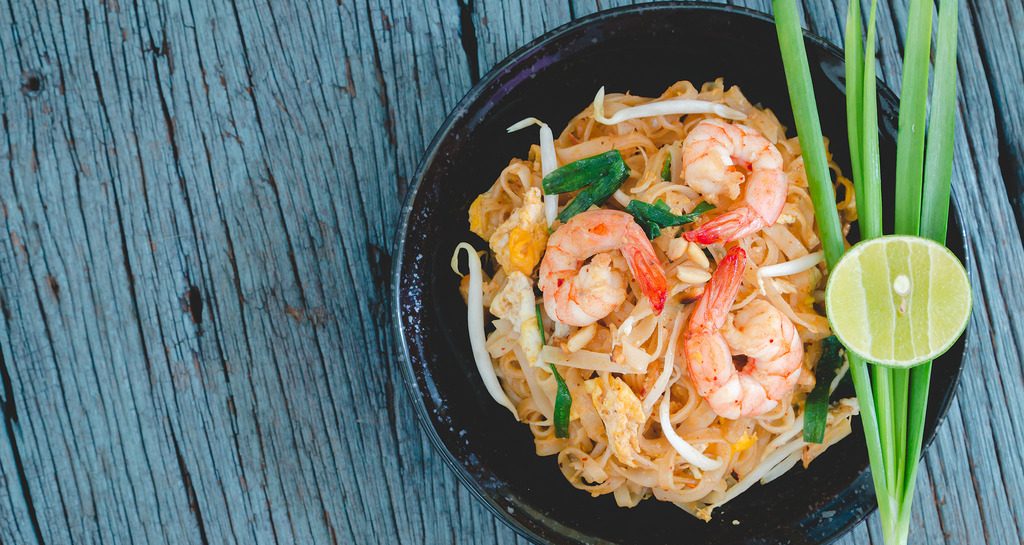 A typical Thai style fried noodles. No matter which part of Thailand you are in, this is one of the commonly served dishes. Searing hot wok, and smallish thin or wide noodles is simmered with onion and egg, crunchy beansprouts before being served with a complimentary condiments like sugar, chili powder, fish sauce, and finely ground peanuts gives the dish a true interactive eating experience. One of the authentic Thai dishes which you should not miss out during your Thai holiday.
4.Khao Pad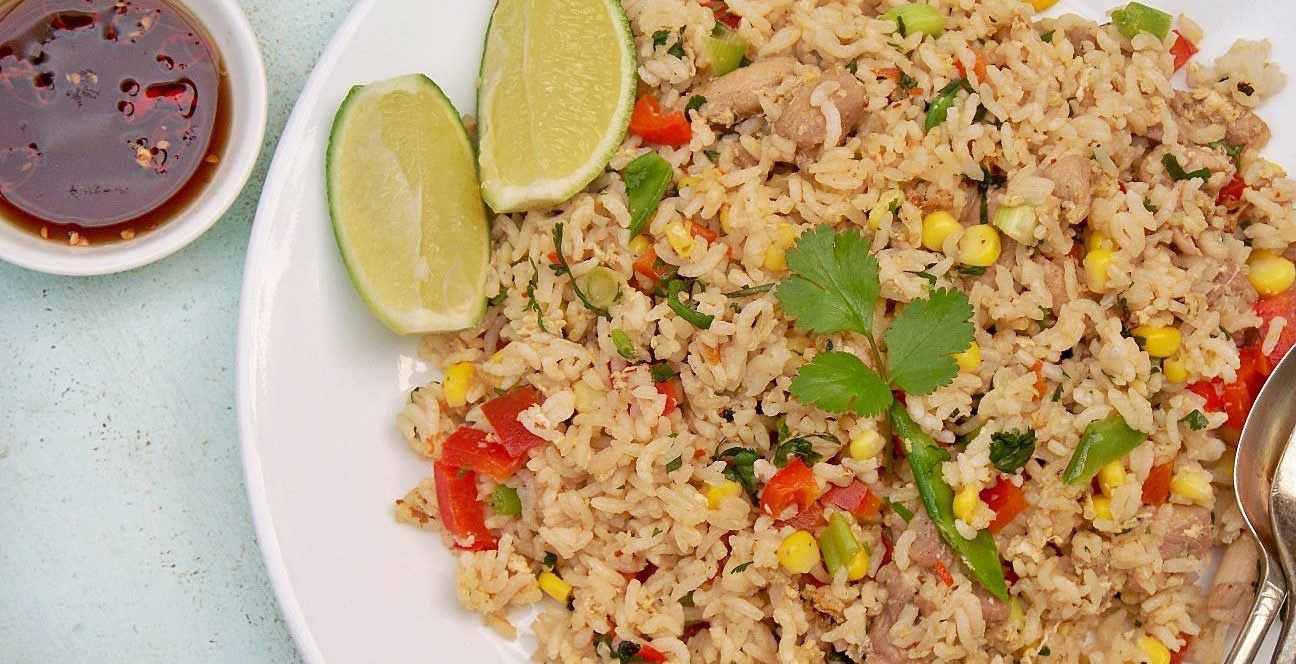 Fried rice, onions, a handful herbs, and eggs are bought together to form the popular lunch dish usually served with slices of cucumber and a wedge of lime. The secret of this local delicacy lies in its simplicity. Thais use everything as toppings to this dish and you can add the same as per your taste. Select among fresh prawns and basil, crabs, chicken, vegetables, and chili and enjoy this gastronomical treat.
5.Kai Med Ma Muang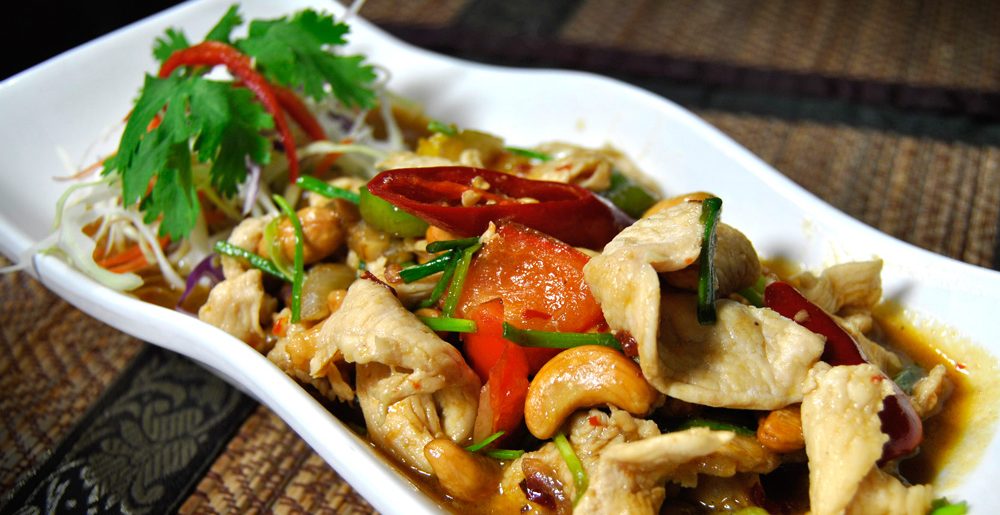 Tender chicken served with cashew nuts is what people refer to the ingredients for this stir fried dish. But add a round of sweet soya sauce, chilies, pepper, onions, mushrooms, carrot, along with roaster cashew and the result is this godly dish of Thai delight. If you are looking for a sweet taste, you can probably give it a dash of honey. One of the best tame and Thai dishes you can savor for a meal.
6.Gaeong Daeng
A red curry features morsels of meat, smooth coconut milk, red curry paste, with a topping of finely sliced kaffir lime leaves. The aromatic curry is surely going to tantalize your taste buds. Add tender meat to give the dish the sweet, mild, and delicately fragrant aroma. No matter how many times you consume this dish, you will just not be able to get enough of it.
7.Massaman Curry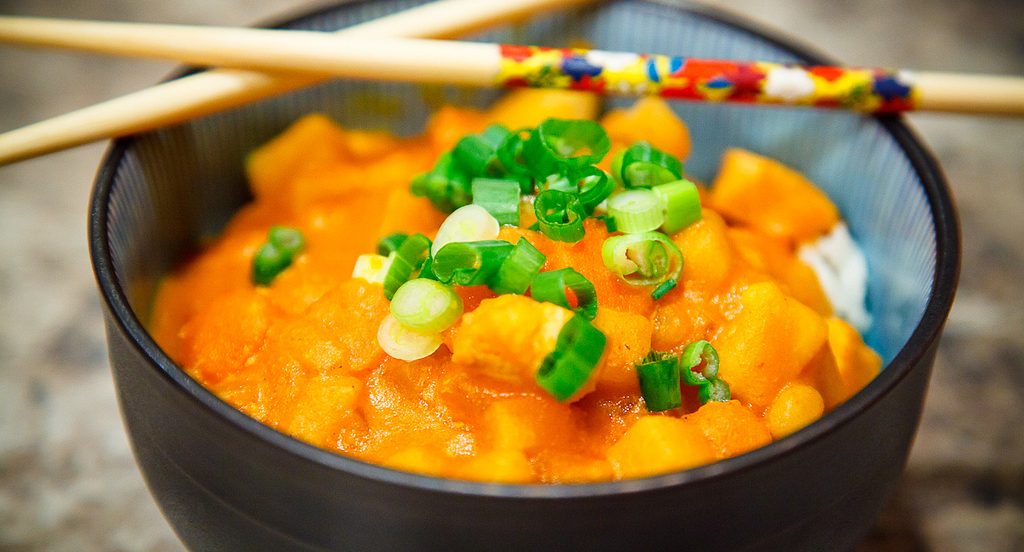 A Southern Thai dish with Muslim origins, the Massaman Curry features coconut milk, potatoes, bay leaves, roasted peanuts or cashews, cardamom pods, palm sugar, chili, fish sauce, cinnamon, and tamarind sauce. Add tender chicken strips with a side of rice and dish would surely be one of your hot favorites. The thick and nutty flavor of the sauce gives the dish the rich Thai flavor.
8.Yam Nua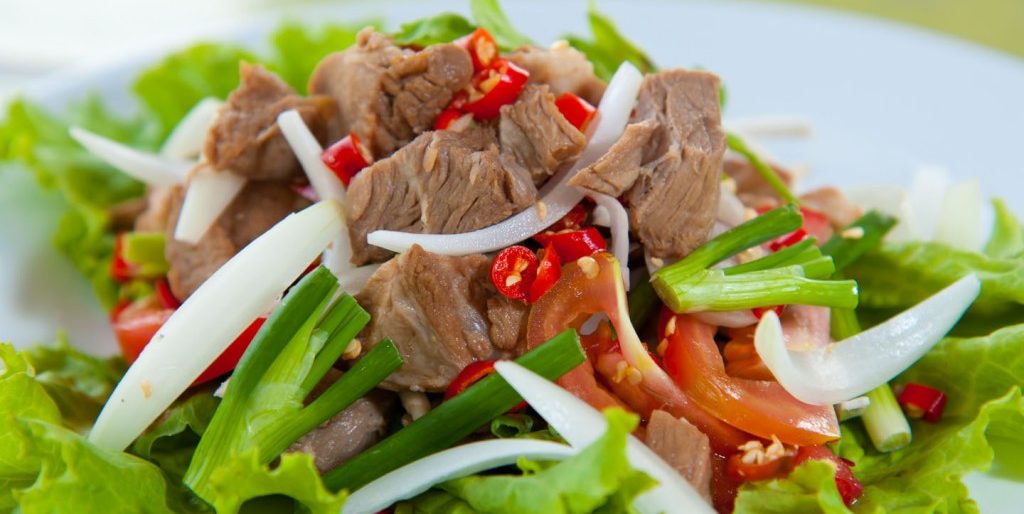 A spicy beef salad which would easily feature in the zesty breed of Thailand. Fondly referred as Yam and is considered to be the pride of Thailand. Add fresh, fiery thrill of yam nua with a routine condiments like onion, spearmint lime, coriander, dried chili, along with tender beef strips and the result is this delightful local dish. Perfect for people who are looking to eat healthy or consume something light for a meal.
9.Red Pork Noodle Soup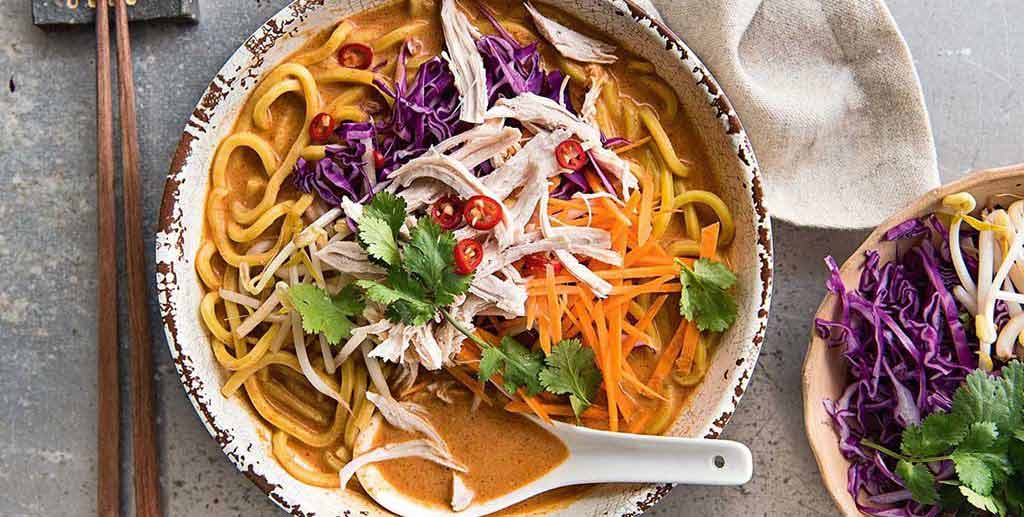 Popularly referred as Kuay Teow Moo Daeng, this is an exclusive Thai street food which is not very common outside Thailand mainly due to the style of the broth used for a long time. This tasty dish features noodles, a boiled pork bones and onions broth, bok choy, slices of red pork, sprouts. Add a round of fish sauce, and a handful spoon of sugar and some chilies, and this dish is good to go. A hot favorite among locals and tourists alike.
10.Gaeng Keow Wan Kai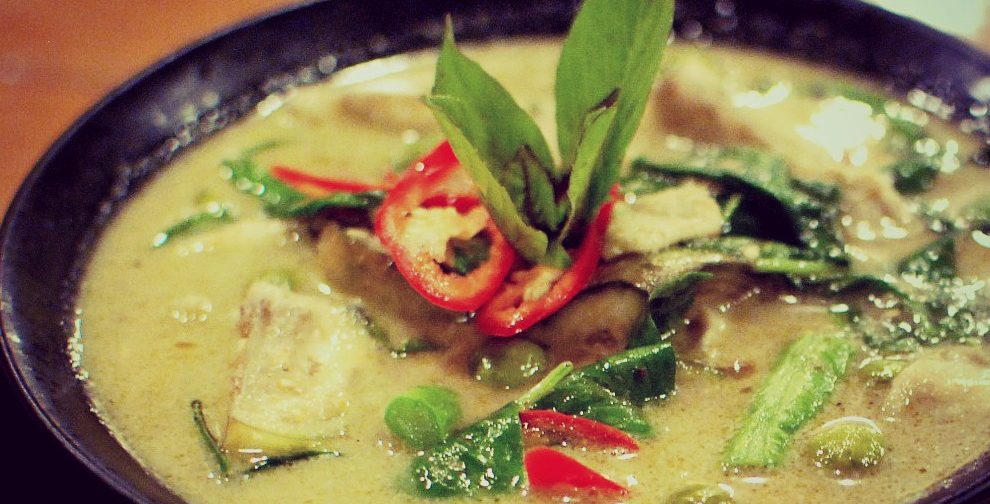 The Green Chicken Curry is prepared with morsels of fresh chicken, tender bamboo shoots, sweet basil, coriander, and cherry sized eggplants. This seminal curry is a true Thai delight and has a rich green color due to the green curry paste which is added on to the dish and stirred with hot and creamy coconut milk. Served it with steamed Thai rice or noodles, you simply cannot say no to this dish.
11.Pad Krapow Moo Saap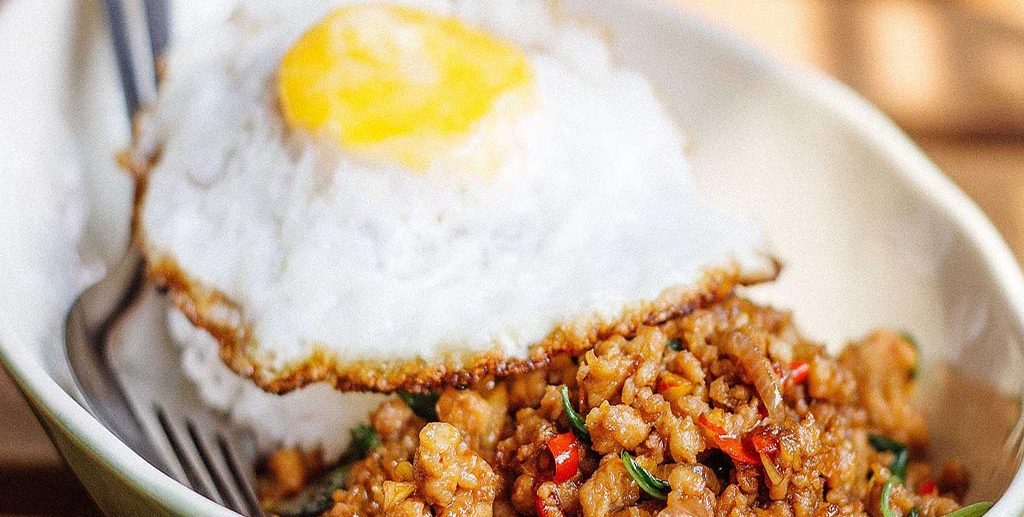 Fried Basil and Pork are the chief ingredients of this popular Thai dish consumed for lunch and dinner. Piping hot wok with abundant holy basil leaves, green beans, handful spoon of sugar, soy sauce, large chili, and pork mixed with steamed white rice gives rise to this fruitful Thai delight. Many street food vendors serve the dish with fried egg, but the customers are asked before adding it. Do ask your food vendor to lessen the round of chilies as Thais are used to heavy chilies in their dishes.
12.Som Tum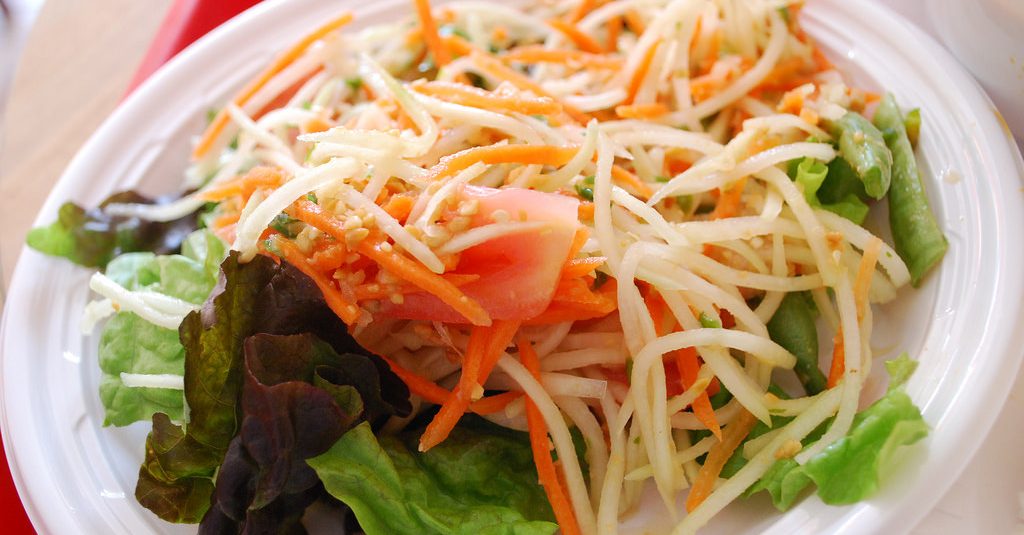 A spicy green papaya salad which has origins from the northeastern side of Isaan. This distinctive dish can have mixed opinions as some love it and some can't handle it. The sweet sour spicy flavor of the dish is given with a round of garlic, green beans, cherry tomatoes, shredded raw papaya. Throw in regional variants like dry shrimp, salted crab, and peanuts, the result is this surprise Thai delicacy. Taste it as the opinions are divided.