From the rainforest-covered hills in the North to the plains in the East and the islands in South Thailand, the country has famous animal centers. It is covered with not only amazingly lush rainforests but also towering limestone formations that kick-start the imagination. Located in Southeast Asia Thailand receives heavy rainfall and is a beautiful place to just cool off and relax. The country's tourism is mainly based on its nature and marine reserves, which are numerous and contain a large variety of species, many of which are endangered due to poaching. The government has taken action against poaching and animal cruelty at tourist attractions; however, there are still instances of illegal animal trade which take place in the black markets of the country. Despite this Thailand is a country that loves animals, whether it be wild or domestic as prevalent by the number of pet owners and strays that roam the city.
Explore the Best Places in Thailand for Wildlife Adventure
1. Bangkok, Thailand
Bangkok is the largest and most populated city in Thailand and is home to multiple zoos and two aquariums. Safari World, opened in 1988, covers 480 acres of land and is divided into two main parks, Safari Park and Marine Park. Safari Park is a 5-mile-long open zoo in Thailand with a wide variety of animals from around the world. Its main attractions are the Lion and Tiger feeding shows that take place every day. The Marine Park features birds, animals, and marine creatures along with spectacular shows featuring diving dolphins, boxing orangutans, daring sea lions, high-flying parrots, and death-defying cowboys which are bound to entertain you. Although in the past, the park has been accused of animal cruelty, steps have been taken to make sure that the animals are now well taken care of. It is one of the kid-friendly attractions in Bangkok.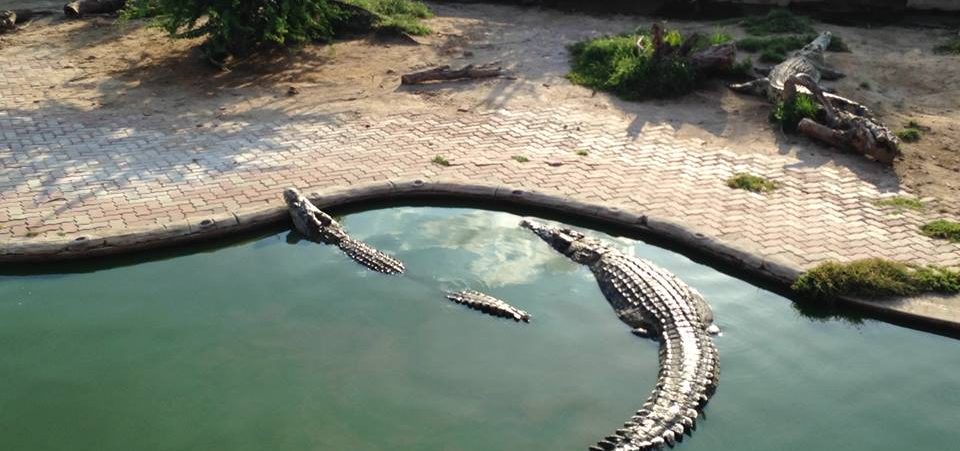 Samutprakarn Crocodile Farm and Zoo is the largest crocodile farm in the world with 100,000 crocodiles. It also is home to the largest crocodile in the world named Yai, which is 20ft long. The Farm also has a crocodile nursery and also has lions, tigers, hippopotami, and other animals. There are regular shows showcasing daredevil keepers placing their heads into the mouths of adult crocodiles, which is to be seen to be believed. They also house a dinosaur museum showcasing several dinosaur skeletons and models.
---
Also Read: FREE Things to Do in Bangkok
---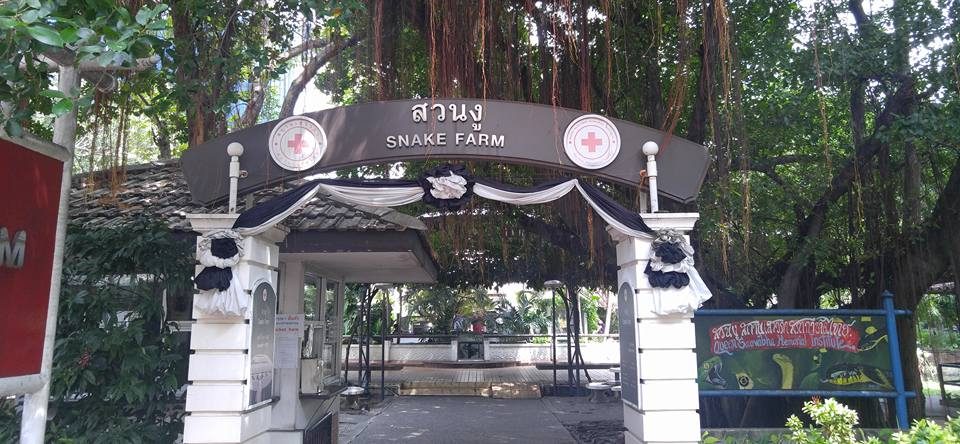 The Snake farm is an educational tourist attraction in Thailand and a conservation site for venomous snakes, where snakes are milked for their venom which is required to produce anti-venom for snake bites. The Snake Farm also puts on shows to educate the public about snakes, their importance, and their conservation. They work closely with Red Cross Thailand in promoting awareness of snake biology, snake bite first aid, venom extraction, and anti-venom production.
2. Chiang Mai
Located in Northern Thailand, Chiang Mai is a city that has, in comparison to Bangkok, a 'little town' like feel. Despite its laid-back atmosphere, the city is known for its culture and nature-focused tourist attractions. The Mae Sa Elephant Camp is a must-see animal place in Thailand. The camp offers a refuge for elephants, who were saved from illegal logging businesses, and retired to be shown and ride elephants. They also house elephants who were subjected to animal cruelty, and elephants were saved from poachers. They are one of the few government-sanctioned elephant sanctuaries, and also participate in breeding, conservation, and rehabilitation programs.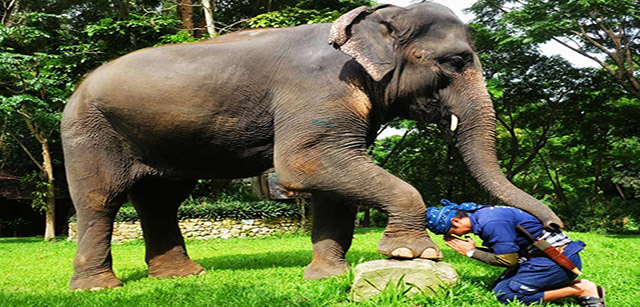 Mae Sa Elephant Camp also has a science department that studies elephant psychology and biology, they focus on recycling as evidenced by elephant poop papers and journals. They also offer paintings made by the elephants in their gift shop and have the Guinness World Record for the largest elephant painting in the world, which is a must-see. The camp also offers tourists the opportunity to feed and bathe the elephants and be a mahout for a weekend.
---
You May Like: Unique Experiences on Your Holiday in Chiang Mai
---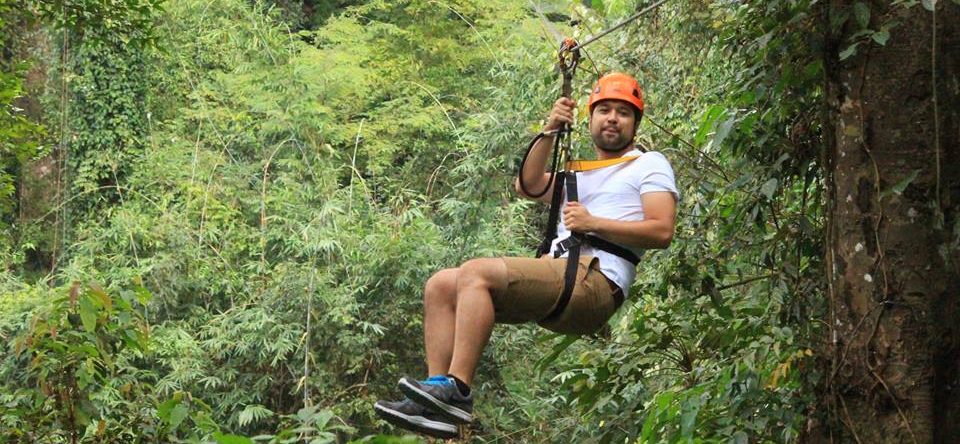 The flight of the gibbon's zipline allows you to tour the ancient Thai forest from the forest canopy through a zipline. There are many zipline 'paths', which also allow you to see the endangered gibbons. The company focuses on the conservation of wild gibbons, reforestation, and educating the public. To support conservation, profits are donated to conservation projects and all the gibbons you will see are wild or rescued gibbons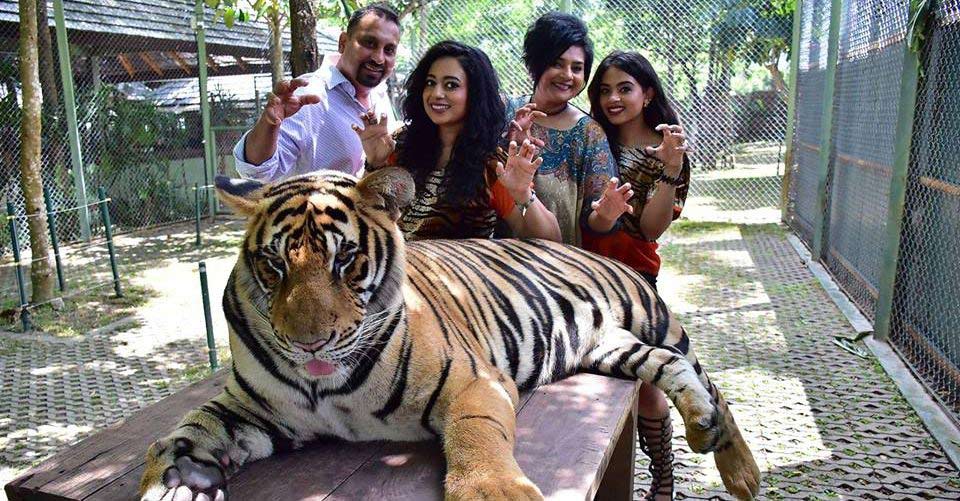 The Tiger Kingdom has a branch located in Chiang Mai and offers tourists the opportunity to pet and interact with live tigers. This famous Thailand Zoo works closely with the Thai government on conserving tigers and educating the public on tigers and their conservation. One is given the opportunity to interact with tiger and lion cubs, teenagers, and young adults. Although the tigers are friendly, they are still wild animals and many precautions are taken by their keepers and trainers to make sure you are kept safe. The Tiger Kingdom also participates in Tiger research and mating in conjunction with the government and Zoos. Along with tigers, there are also a few lions who call the Tiger Kingdom their home.
3. Pattaya
Another beautiful city to watch the wild animals in Thailand zoos is Pattaya. Amongst the many things to do in Pattaya, it is also a marvelous area to closely witness the diversity of wildlife. Established in 1978, Khao Kheow Open Zoo sprawls over 2000 acres and nurtures 300 species of animals. Tucked in front of a verdant hill, tourists can say hello to tigers, tapir, wild beasts, rhinos, elephants, snakes, lions, flamingos, giraffes, hyenas, and a lot more kinds. It is an open-concept Thailand zoo and probably one of the largest tourist attractions in Thailand.
Another famous wildlife center in Thailand is Sriracha Tiger Zoo, 97 kilometers away from Bangkok. For a completely indulging wildlife experience, there is no better place than this. Home to 400 Royal Bengal Tigers and 10,000 crocodiles, the Thailand zoo will give you the opportunity to get up close with the wild inhabitants, feed them and even click pictures.
Conclusion
Thailand is a great place to see exotic animals. The zoos and parks here serve the dual purpose of entertainment and conservation. So, be sure to see the above place in Thailand. Also, choose responsible agents for traveling that take care of animals.