Pattaya is famous in the western world for its vibrant nightlife and happening parties, a reason why it becomes a favorite destination for the bachelors. Probably a misconception, as Pattaya offers a beautiful variety of incredible attractions for couples and families as well. It can match the taste and interest of people from different backgrounds. We dig deep into the Pattaya activities to indulge in for travelers for them to enjoy this beautiful country in Southeast Asia.Here is the list of things to do in Pattaya.
Best Time to Visit Pattaya
The months between November to April is the best time to explore Pattaya. With pleasant weather and not a very high rainfall, tourists can explore the various Pattaya Thailand points of interest.
Things to Do in Pattaya
1.SKY Pattaya Rocket Ball Ride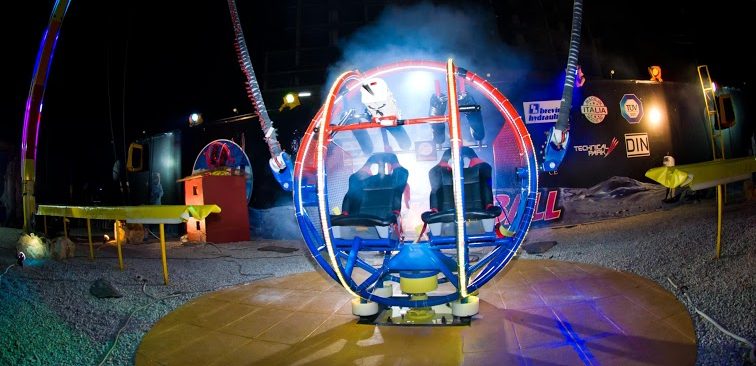 One of the fun and exciting Pattaya activities to indulge in, definitely not for the faint-hearted ones. An exclusive night adventure on the Walking Street where a string linked to every steel tower in the surrounding are tied to a steel designed vehicle for accommodating the visitors. The drive tosses the people high up in the air, and they repeatedly spin with a thrilling velocity.  The charges for this activity is 500 Baht per person and is open from 5 pm to 4 am.
2.Captivating Siam Pattaya and Chanthaburi Sapphire Mines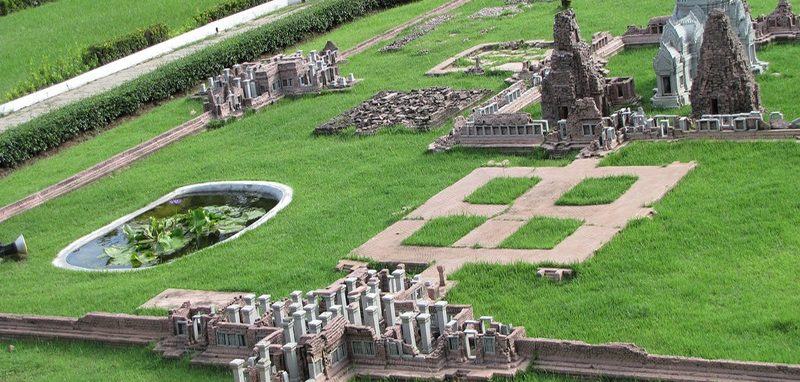 One of the most popular Pattaya activities to indulge in for families and couples. The first miniature replica of the Thai heritage and the marvelous wonders of the world including the Emerald Buddha temple, Prasat Hin Phimai, London Bridge, River Kwai Bridge, and the iconic Statue of Liberty. You can also opt for guided half day tours for Chanthaburi – a popular destination for Sapphire mines. Visitors can enjoy the craftsman at work as they polish and cut the precious stones. The entry tickets for Siam Pattaya are 600 Baht per person, and for Chanthaburi Sapphire Mines, it is 4,575 Baht per person.
3.Visit the Koh Samet Island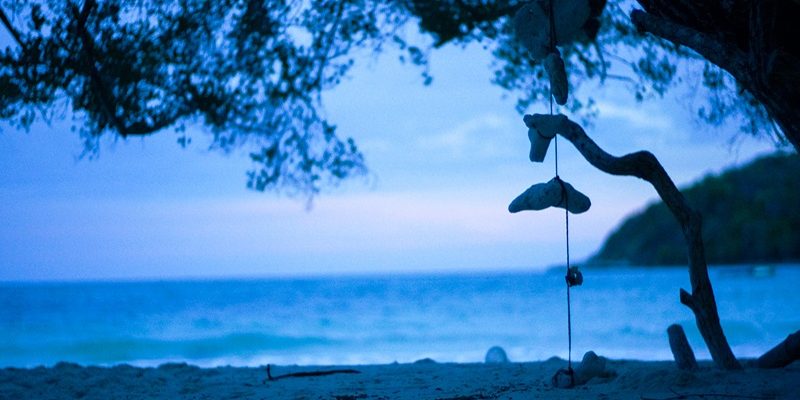 Fondly referred to the Paradise Island, this is a white sandbar near the mainland of Pattaya. Easily accessible by a ferry ride from the Ban Phe fishing village. The captivating beachfront, white sandy beaches and crystal clear blue water is a sight to watch out. Soak in the ambiance of the hot sun under a beach umbrella on a beach chair. Grab a quick bite before you enjoy the tanning charm. Other indulgences include swimming, strolling, sunbathing, or relaxing in the laid-back atmosphere. Don't forget to savor a delicious meal at one of the beach restaurants. The entry charges are 20-200 Baht per person varying as per the pickup point of the visitor.
4.Cabaret Shows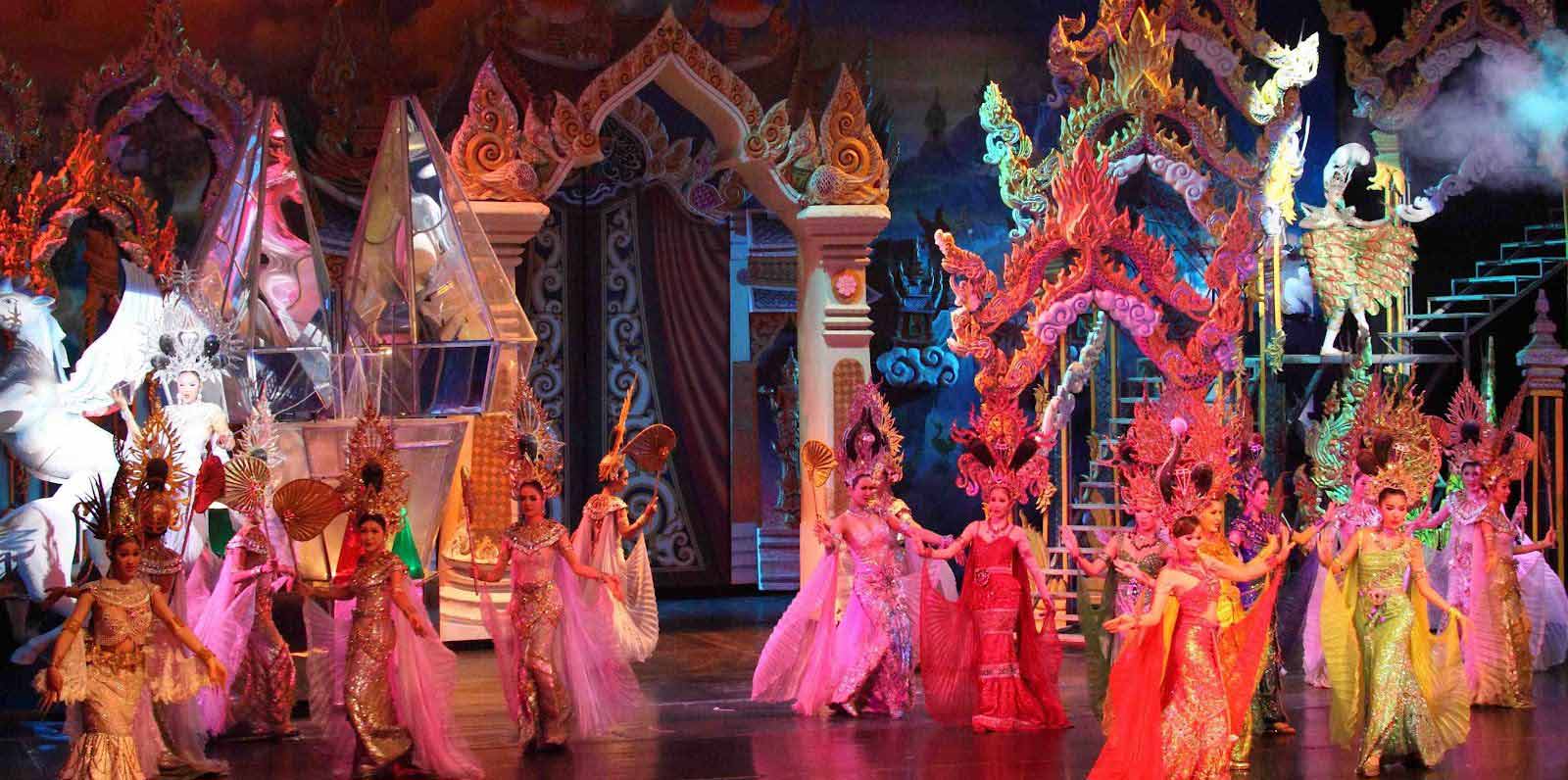 One of the famous Pattaya attractions for adults, the cabaret shows of Tiffany and Alcazar are performed by super talented ladyboys and cross-dressing artists respectively. A musical drama featuring favorite Thai and English songs depicting the glorious heritage of China, the rich history of Siam, and the Indian Raj. There are 3-4 shows daily, and the charges are between 500-1200 Baht per person.
5.Flight of Gibbon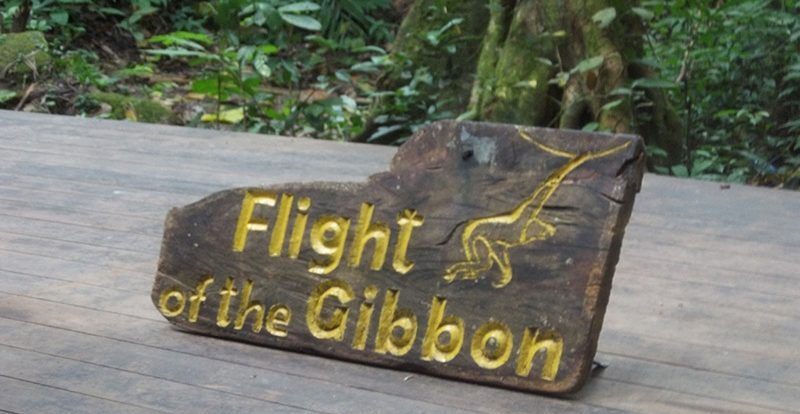 A pure adventure junkie delight, this canopy tour features in the best Pattaya activities to indulge in for visitors. Spread 3km and passing through 26 platforms of the Khao Kheow Open zoo, this activity would consume your full day that also features a jungle safari. Only kids above 1m in height are permitted. This activity would cost around 3,300 Baht per person and is open from 6 am onwards.
6.Water sports at Koh Larn Coral Island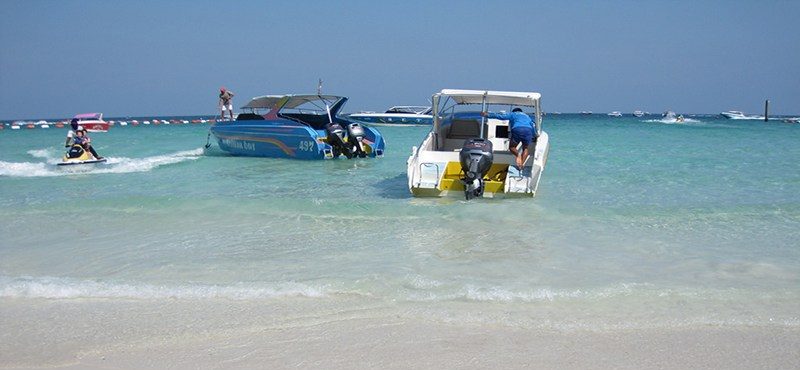 A real water-based activity, the water babies, can indulge in snorkeling, windsurfing, parasailing, swimming, jet-skiing, and scuba diving at the Koh Larn Coral Island. Featuring in every checklist of the Pattaya Thailand points of interest. Enjoy spotting captivating corals in glass bottom boats. You can also savor delightful meals at one of the beach restaurants that serve lip-smacking Thai food. Water sports are charged based on the indulgence.
7.Visiting the Museum and indulging in Religious tours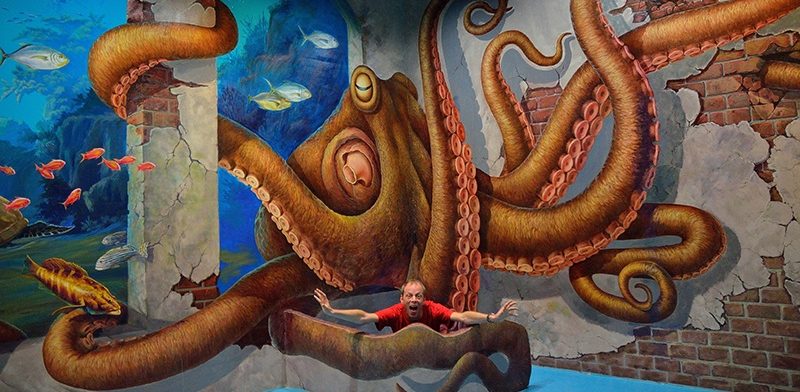 Several religious destinations and museums attract a humungous tourist population all through the year. One of the best Pattaya activities to indulge in with your family. The Art in Paradise is one of the destinations you should never miss out during your trip. This museum gives you an insight into the rich cultural heritage of Pattaya. There are several 3D paintings by local artists that would catch your attention. Other things to explore are the Red & Ghost trains, waxworks, haunted adventures, and aquariums. For the religious ones, head straight to the Sanctuary of Truth and the Big Buddha Hill. The entry charges vary between 300-1250 Baht per person.
8.Savor Delightful Seafood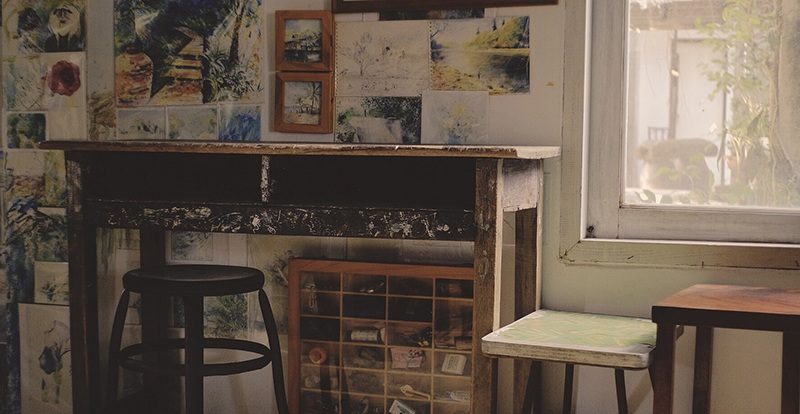 Being surrounded by water from all sides, Pattaya is famous for its delightful seafood. Feast on exquisite crabs, lobsters, prawns, squids, and octopuses. You name your seafood craving dish, and it would be served. There are numerous restaurants and eating joints serving these delicious delicacies. Some of the places you should not skip are Glass House, Mum Aroi, Nang Nual, Rimpa Lapin, Sketch Book Art Cafe, Mantra, La Baguette, Leng Kee, Bang Sare, and local food stalls at the Thepprasit night market.
9.Indulge in some shopping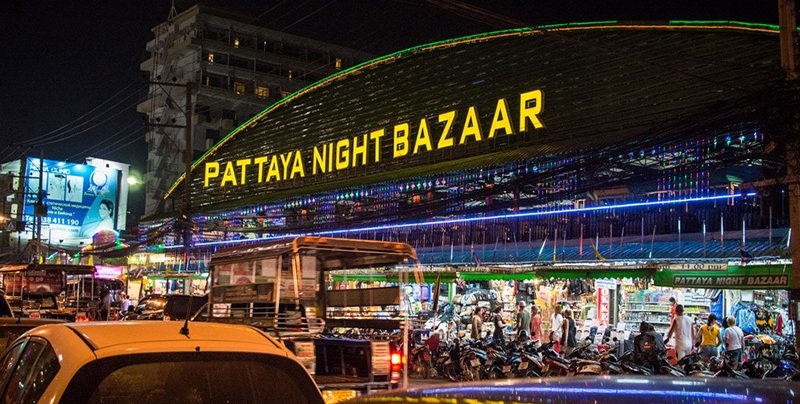 The incredible variety and impressive collection is a delight for all the shopaholics. The street shops and shopping malls provide plenty of options depending on your budget. Don't miss out visiting the Floating market, the Walking Street, and the Pattaya Night Bazaar where you can stock up your souvenir and wardrobe collection. Some of the famous malls include Outlet Mall, Mike Shopping Mall, Central Festival Mall, Central Center, One Tambon One Shop, Mimosa, Royal Garden Plaza, etc. 
10.Cartoon Network Amazone Waterpark
Your little ones will have a great time here, and if you consider yourself young at heart, then this is the place for you. A cartoon network themed amusement, and water park, the first one in the world has plenty of thrilling rides and fun-filled activities to indulge in for travelers and their kids. You can also click selfies with favorite cartoon network characters like Johnny Bravo, Gumball & Darwin, and Powerpuff Girls. The entry ticket is 1290 Baht for adults and 990 Baht for kids and senior citizens. This attraction is open from 10 am to 6 pm.
There are plenty of super cool things to do in Pattaya for families, couples, friends, and bachelors. Be it exclusive Pattaya attractions for adults or just a complete family experience, Pattaya continues to impress travelers with its captivating natural scenery and incredible attractions for a delightful holiday.