Phang Nga Bay is one of the mesmerizing islands in Thailand blessed with incredible natural vistas and pleasant weather all through the year. Placed in the Southern provinces of Thailand and sharing borders with the Andaman Sea, the place features lush green rainforests, mangroves, and glitzy white sandbar. With easy access from Krabi and Phuket, Phang Nga Bay remains on the wishlist of the places one should explore once they are in Thailand. We have prepared a small list of the top five things you should explore when you visit this mind-blowing destination in Thailand.
1.Ao Phang Nga National Marine Park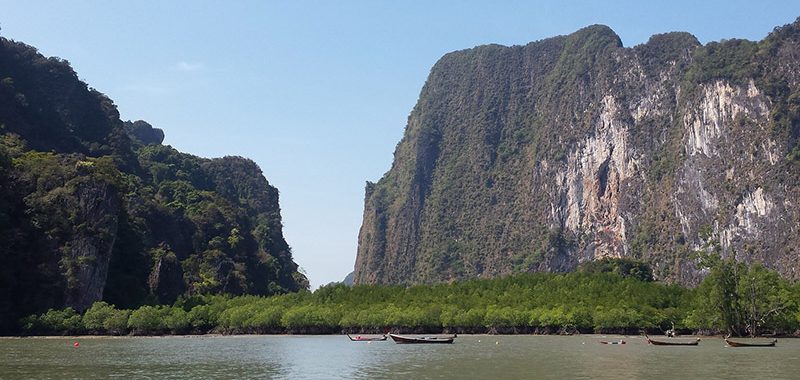 Spread lavishly over 400 square km surrounded by imposing limestone cliffs and calm green waters. One of the reasons why travelers hop on a boat and head straight to this gorgeous marine park. Cave paintings and carvings indicate clear evidence of ancient humans residing on this island. With only a little population visible at all times apart from some Thai fisherman. There was a captivating and massive barrier reef existing several years ago that was wiped off by natural forces. One of the most clicked regions in the area includes Ko Kan that has featured in one James Bond movie. There are also beautiful mangrove forests that hit through the established canals on the way to the bay. Early morning tours are ideal for bird watching where birds like hornbills, kingfishers, and blue-winged leafbirds chirp and bring life to the region.
2.Wat Tham Ta Pan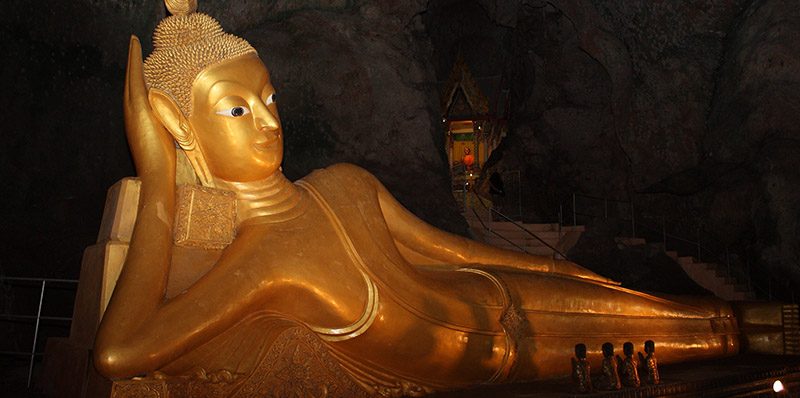 The small Buddhist temple at Ta Pan cave was given a theme of heaven and hell when being built, with the latter being displayed in graphic and fashion. In the entrance, there is a dragon's mouth scene that transforms very quickly. This long dragon tunnel leads to the area resembling hell, where several tortuous scenes are depicted through carvings and statues. Not an ideal site if you are touring with your family featuring young kids.  Hence we would recommend you to skip this area if you are traveling with young kids. A stroll till the end of the tunnel takes about ten minutes where you will be greeted by a small meditation mat and a Buddha statue. Even though the path is lit with vibrant fluorescent lights, the area is still pitch dark and spooky. The lush green gardens in the temple are scenic and kid-friendly. There is a beautiful mix of Hindu gods and goddess set on a steep rock face. There is no entry fee associated with the visitors, but most of the travelers do donate as a symbol of respect and gratitude.
3.Phung Chang Cave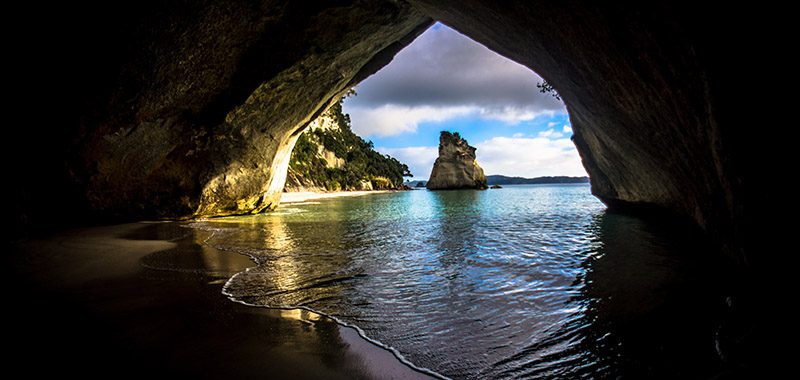 Placed three kilometers away from Phang Nga, a tour to this place may create a hole in your pocket, but it is worth every penny you spent. Clicking pictures is not permitted inside the cave. Travelers are expected to cover some distance barefoot and some by canoe through the deep waters. The fantastic rock formations resemble the mighty elephants and the interiors of the cave feature gold and red colored walls, gigantic stalagmites and stalactites, and hollow sections. There are several tour operators offering tour packages of Phang Nga town. You can alternatively save some cash by independently touring the region. Will take some in-depth research and proper planning to do so.
4.James Bond Island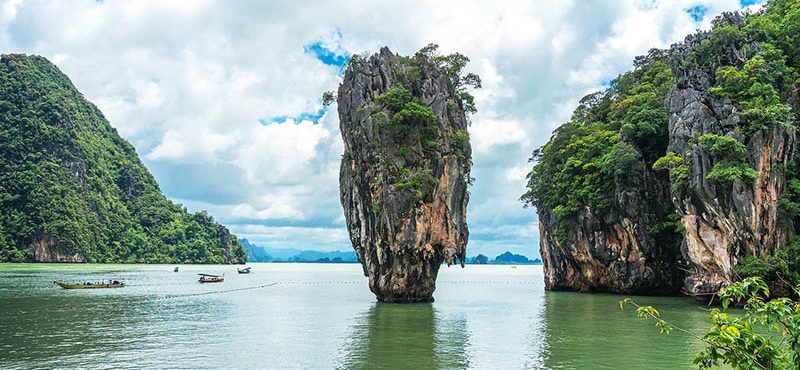 A gorgeous limestone island rises vertically out of the blue ocean waters just like an iceberg. It is famous for its steep rocky monolith that has featured in the famous Hollywood movie The Man With The Golden Gun. You can opt for a boat tour to cover the entire area through the day. Break for lunch and browse through the handicraft collection in Koh Panyee, a small village placed over water that was built by Indonesian fisherman. Try some delightful seafood snacks and fresh fish, a wonderful treat for your taste buds. The area would be a bit crowded that travelers and visitors often visit this area. But this would be an experience worth remembering down the line.
5.Adventurous activities in the region
For the adventure junkies, the area provides ample opportunities to indulge in exciting activities. You can hire a kayak and head to one of the unexplored islands. In Khao Khien, there are rock carvings which also feature cave systems or hongs, several species of wildlife, and a beautiful skyline. The northern side of Koh Phra Thong is one of the most underdeveloped regions in Thailand that oozes with sandy beaches, some exotic resorts, and azure crystal blue seas. The Similan Islands offer excellent opportunities to indulge in water-based activities like snorkeling and diving. It is a sight to watch out for as you explore the exotic marine life, corals, and much more. These Islands are closed between May and November, so plan your visit accordingly. A perfect environment for a relaxing holiday.
The Phang Nga Bay is one of the most beautiful destinations that will make you fall in love all over again. This place is picture perfect for all the people who are looking to unwind and break away from the busy city life.