With an array of restaurants, street food, open air markets, you will find an amazing variety of food available almost everywhere in Thailand. Many restaurants in Thailand are open every day for lunch and dinner. The most expensive restaurants in Thailand are mostly in Bangkok with local service taxes and VAT being additional components of the bill. Bangkok and Chiang Mai are the two biggest culinary centers of Thailand. The number of Thai dishes served in other parts of the world is not even 5% of the number of dishes that are available in Thailand. Thai food, in general, is delicious, vibrant, and has extensive use of green leafy vegetables and herbs. Hygiene is one of the points you should keep in mind while eating in Thailand. But if you are too cautious, you may be too heavy on your pocket at times. If you are traveling to Thailand, we recommend you to avoid chilies and consume fresh fruit to be easy on your stomach during your visit to Thailand. There are also short Thai cookery courses that are designed specifically for tourists and visitors in Bangkok, Chiang Mai and other tourist centers in the world. We have listed a few options which will help you savor the best of Thai food while you are in Thailand.
1.Street food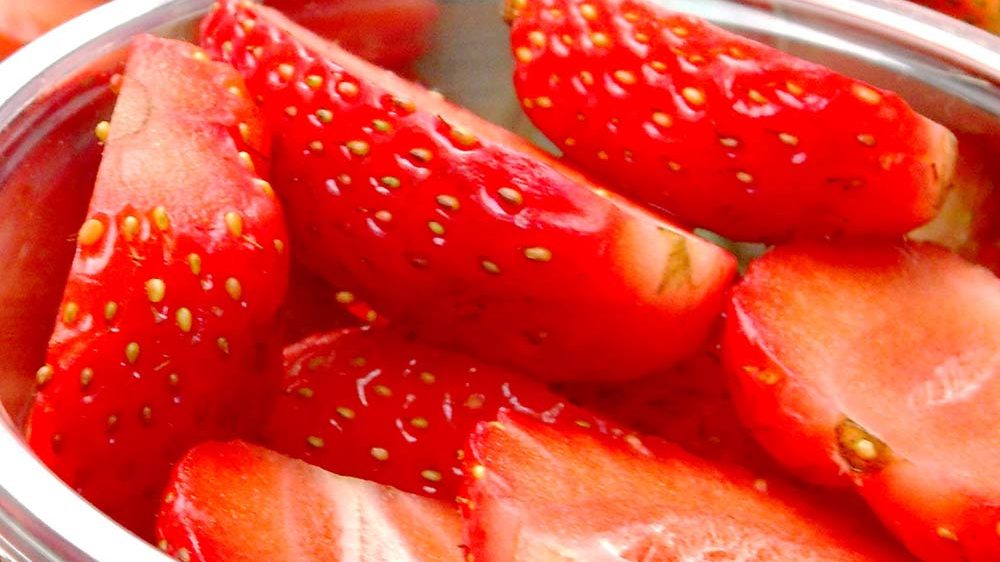 You will have plenty of hawkers lined up on the streets of Thailand serving various Thai delicacies. The food served on the street is a mix of fresh fruits right from apples, strawberries, mangoes, oranges, rambutan, mangosteen, durian, and much more to coconut rice pancakes served with several curries, Chinese broccoli, basil pork and oyster sauce. Some of the other popular dishes to check out are sour sausages with sticky white rice and haw moek. In the night stalls, check out kao ka moo served with rice and pickled vegetables, grilled chicken livers and pork. On the Soi 38 street, there are several street food vendors selling everything from noodles, fresh fruits, and other Thai dishes. Do check out kanoms, a type of Thai snacks and sweets during your journey. All vendors welcome competition and you will probably never face any difficulty setting up a store. A street food vendor can really flourish if the quality and taste of the food really impress the guests.
2.Thai Restaurants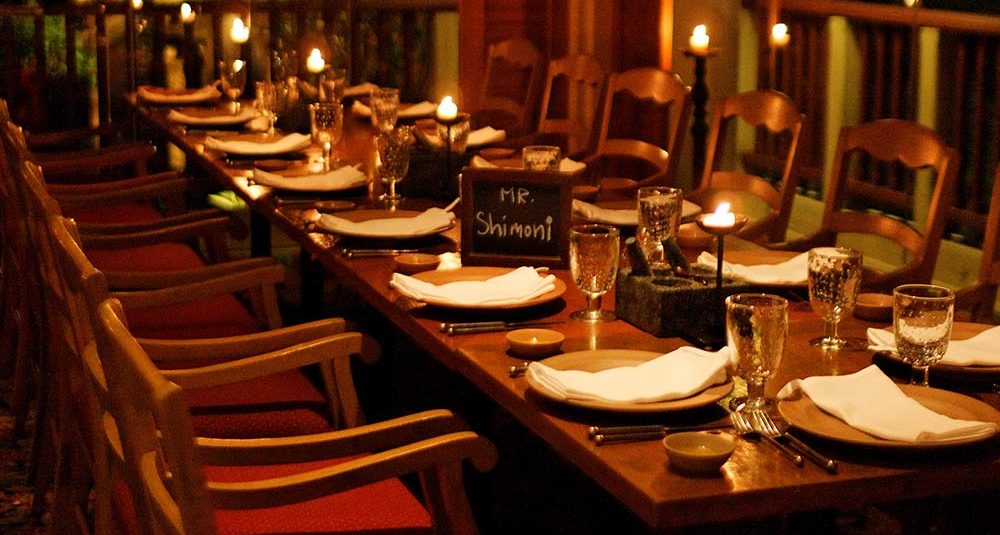 We can divide Thai restaurants into two categories: store-front and stand-alone restaurants. The stand-alone restaurants are more professionally run as compared to the store-front type of restaurants. The dishes are usually cooked and served in front of you in store-front restaurants. These store-front restaurants are family run restaurants. Décor is at a minimal low in such restaurants. Some of the popular places where you have unlimited access to good Thai delicacies are Sukhumvit road. Do check out the dried crispy fish salad, pak boong fai daeng, pompano steamed with Chinese celery, and sour plum. The food here would be good, but not great or delicious. If you wish you savor some great Thai delicacies, then head to one of the stand-alone restaurants. One of the popular ones is My Choice in Bangkok and the lunch buffet at the Oriental hotel
3.Fast Food Fiesta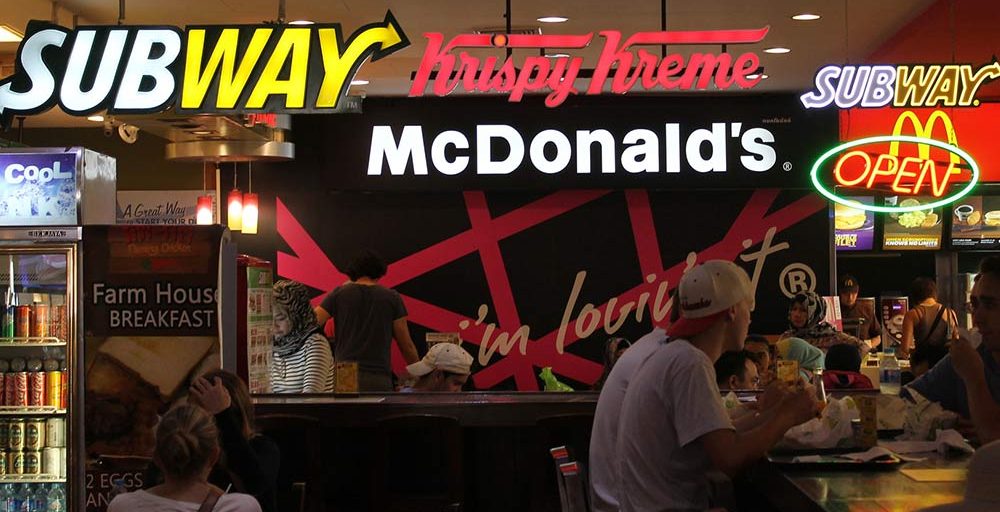 The alarming rise of western fast-food outlets is something to cheer about if you like western food. With several outlets of Kentucky Fried Chicken, Dunkin' Doughnuts, McDonald's, Baskin & Robbins, Dairy Queen, Swenson's, Pizza Hut, and much more appearing in large numbers at many locations across Thailand. You will be definitely spoilt for choices in terms of fast food options as they are easily accessible and easy to get. Most of the western fast-food chains are American and these are definitely not recommended in the health checklist. This western fast-food culture is slowly replacing the healthier Thai fast foods like grilled meats, noodles, curries, and pre-cooked Thai dishes which are served with rice. The western fast-food chains are replacing the simple and elegant Thai food with oil and garish plastic. The variety and creativity of Thai cuisines are something which every tourists and visitors should explore. You will surely savor the delicacies on offer.
4.Non-Thai Food in Thailand
While you can savor delicious Thai cuisines at many locations. There are several non-Thai restaurants such as French, Italian, Japanese, Indian, and Chinese – almost everything you would like to eat. The ethnicity of staffs from both types of restaurants are exactly similar. You will get some Thai flavors in these cuisines e.g. Thai-Italian cuisine is not exactly Thai nor exactly Italian. But the prices in these restaurants usually crosses most of the budget of the travelers.
5.Popular Thai Restaurant Chains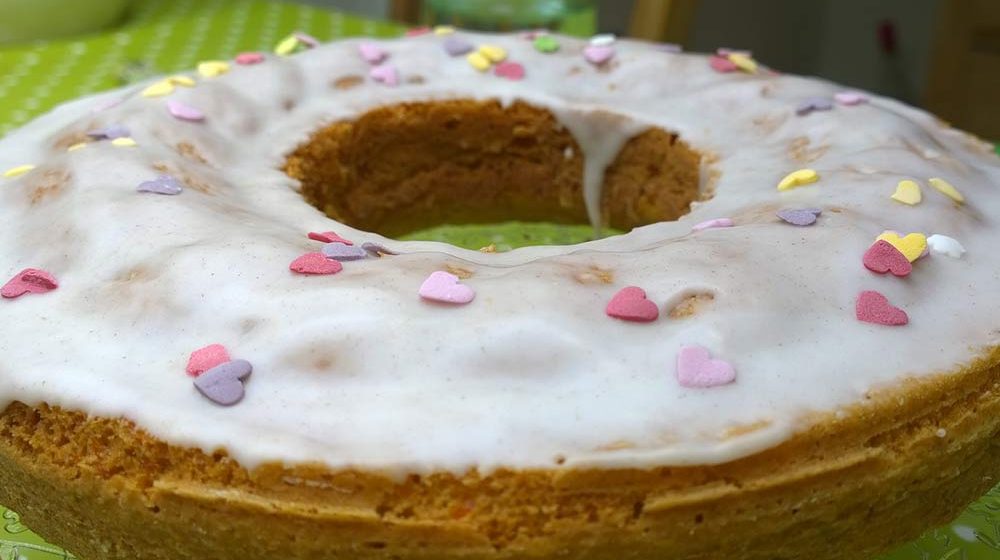 S&P is one popular chain which was launched in the year 1973 and now it has close to 150 restaurants and bakery shops spread all over the country in offices, supermarkets, and malls. Look out for the snack items and frozen meals served there. The majority of the items served are Thai, but you may find a small variety of Chinese and Japanese dishes and other western desserts such as cookies, frosted cakes, and much more.
Another popular chain is Kruathai, which means 'Thai Kitchen'. The menus served here are mostly Thai, English, and Vietnamese, but the choices offered are mostly Thai oriented. Check out the typical Thai desserts such as sago, cantaloupe in coconut, pandanus, and dried taro jam in coconut, and water chestnut served with coconut milk. You will also get popular western dessert brands such as Haagen Dazs and Baskin Robbins. The prices offered here are modest and would be easy on your pocket.
Black Canyon coffee chain is another growing chain in Thailand. The menu consists of a mix of western picks such as chicken salad, pork chips, etc. and Thai picks such as noodles. Coffee has become quite a popular part of the daily diet in Thailand. One of local coffee flavors which is served in Thailand is in the form of gkafae yen that is iced coffee served with sweetened and evaporated condensed milk, very similar to having a liquid candy.