Thai beauty treatments are popular among visitors to Bangkok, Thailand. Because Thais are famous for their beauty treatments, you can bet they are all pretty amazing. Why not spend an entire day in Bangkok getting beauty treatments? This idyllic vacation spot is ideal for treating your body, mind, and soul. There are excellent massage parlors to pick from, and a few hours under the sun will boost your mood. You can try pocket-friendly yoga, Thai retreats, and Thai Chi classes in Thailand. Bangkok is the hub for cosmetic surgery, and above all, the clean air in Thailand is a plus that cannot be dismissed. Are these not reasons enough why Thailand is considered the ideal beauty & wellness destination?
A Glimpse at the Best Beauty Salons in Thailand
Here are some of Thailand's best beauty salons and where to find them.
Rainbow Arokayal Holistic Spa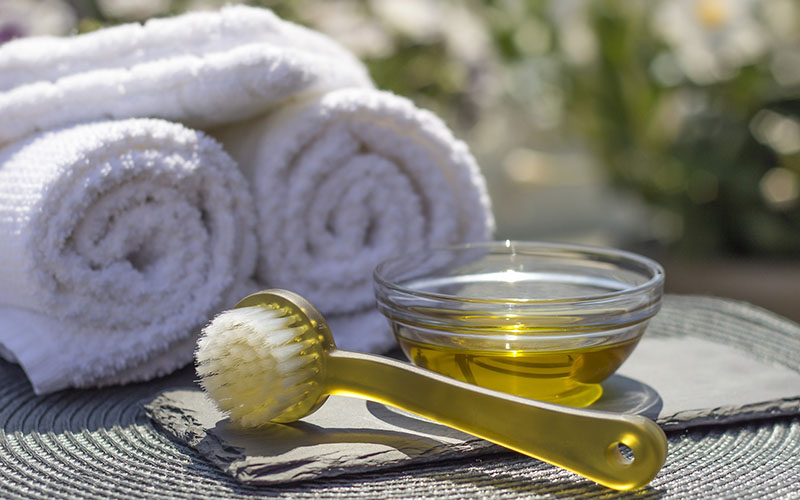 If you wish to experiment with something different, go to Rainbow Arokayal Holistic Spa and enjoy a Chi Sand Therapy session. After lying down, you are covered in red volcanic mineral stones imported from Japan. It is an infrared heat treatment that not only makes every muscle in your body feel like jello but also pulls all the toxins out of your body, aids your cardiovascular system, and even burns calories.
Salon De Beauty Concept
Getting eyelash extensions generally is a painful experience. It can be unpleasant to lie still for an extended period while someone meticulously and patiently attaches small, precarious strands onto your eyelid. Salon De Beauty Concept in Terminal 21 can make even the most nervous customers feel at ease. Salon De Beauty Concept provides some of the best-pampered services available. Those looking to be pampered with eyelash extensions should go to Salon De Beauty Concept because of the excellent customer service, complimentary water, and comfortable beds. This salon also provides semi-permanent make-up and waxing.
Strip, Ministry of Waxing
Waxing is not always the first service that comes to mind when women think of being pampered. Many women know how unpleasant this process can be, but Strip, Ministry of Waxing makes it bearable, if not enjoyable. Visitors to this salon can have almost any part of their body waxed, from their jawline to their fingers to more intimate areas.
Moga Hair Salon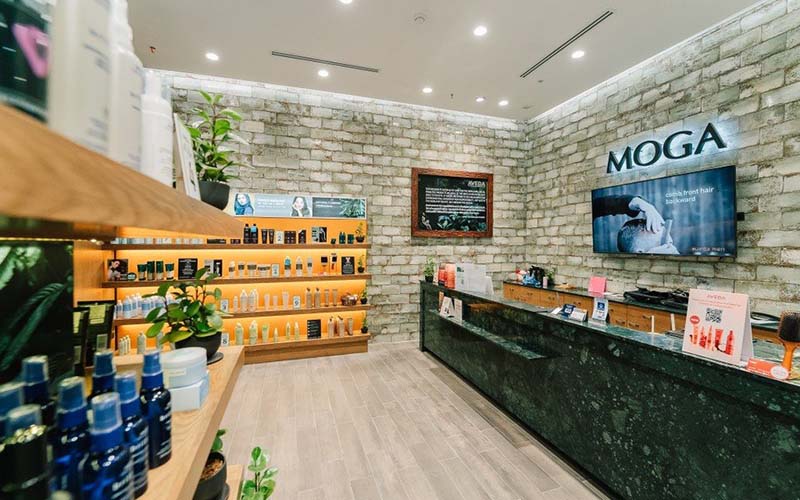 Image Credit: www.facebook.com/mogahairsalon
Moga Hair Salon is one of Bangkok's most popular hair salons, and it is easy to see why. This prestigious salon has provided excellent hair services with customized solutions for many years. They use high-quality products, such as Aveda's organic hair treatments and Wella Professionals, to provide you with non-damaging hair treatments and services.
Furthermore, the hairstylists are internationally trained and capable of producing high-quality results. They can also provide excellent advice if you are unsure what to do with your hair or are experiencing problems with it. They provide services such as haircuts, hair coloring, hair perming, hair straightening, and hair styling. They also offer hair therapies & scalp treatments.
Take Care Beauty Salon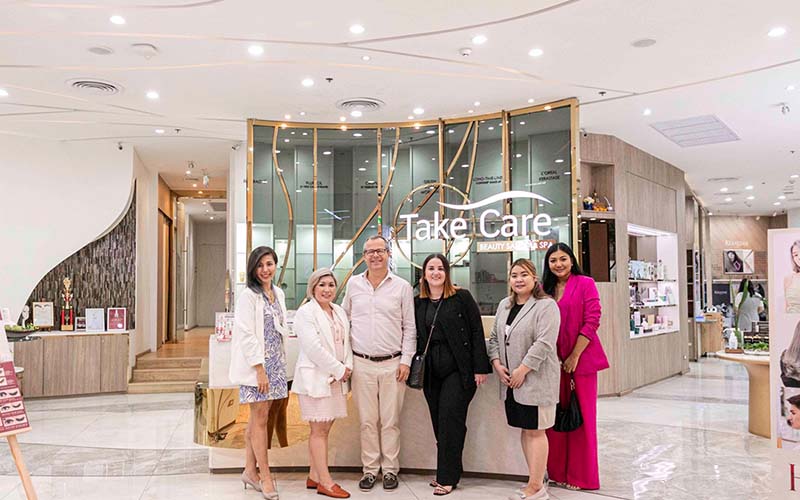 Image Credit: https://www.facebook.com/takecarebeautysalon
Take Care Beauty Salon is a well-known beauty salon located all over Bangkok. You can get treatments for your hair, brows, eyelashes, and nails here. The fact that the establishment has been open since 1994 should speak volumes about its service quality. Hand & foot spas, extensions, nail art design, and other services are available at the nail salon. The imported premium products help keep your nails healthy even with constant coating, and many celebrities visit Take Care Beauty Salon regularly.
Zenred Hair Salon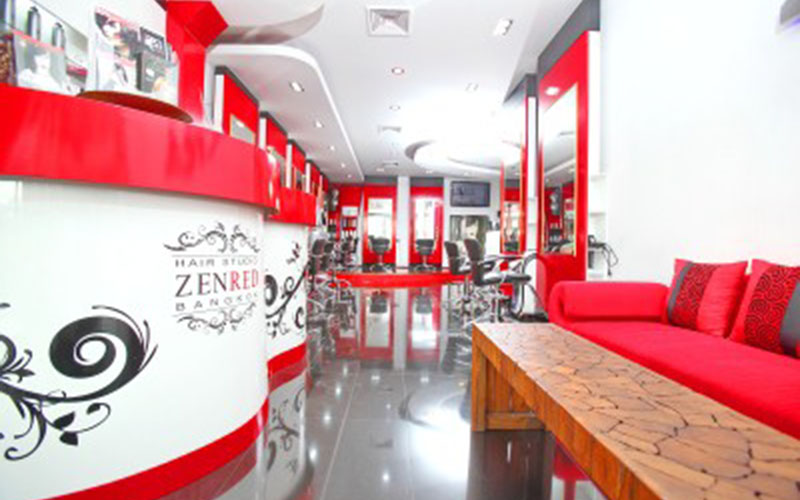 This is a hair and beauty salon where men and women can get the latest in hair color, highlights and lowlights, bleach, and tints. They have organic and ammonia-free products in addition to standard color treatments from all of the best brand names for the most vibrant and long-lasting color treatments. Permanent hair straightening techniques, Japanese straightening, Brazilian Keratin treatment, and Brazilian Blowdry hair straightening are also available at Zenred Bangkok. They also sell some of the best human hair extensions on the market. They use hot fusion and tube cold fusion techniques, and all of their hair extensions include free color matching. Zenred Hair Salon Bangkok provides some of the best hair repairs and reconditioning treatments in the city.
Colette Prestige Nail Spa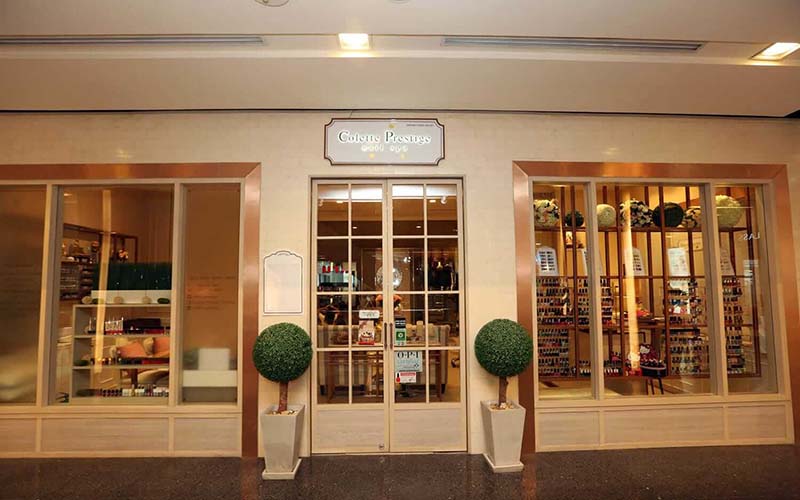 Colette Prestige Nail Spa is a convenient choice if you are in search of a place to pamper yourself in the city's heart. Despite being located within a shopping mall, this clean, quiet, and comfortable spa provide guests with a sense of privacy with comfortable seating and romantic curtain draping between seats. Manicure & pedicure spa treatments, paraffin treatments, nail art, nail extensions, and other services are available.
Mandarin Oriental Hotel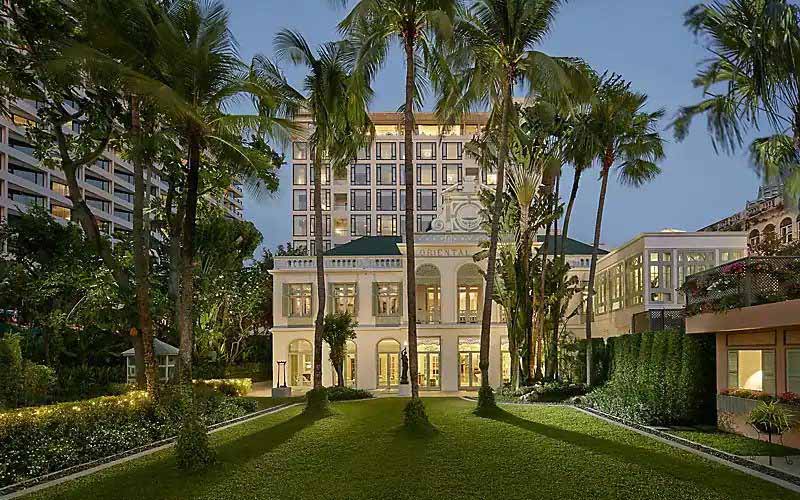 Bastien Gonzalez, a well-known podiatrist, has developed a novel approach to foot and hand treatments. He has created four manicure programs for the Mandarin Oriental Hotel Bangkok, including pedicure, manicure, and paraffin, that will take your sense of well-being and beauty to the next level. Gonzalez personally selects and trains all the staff, so you will be assured that you will only be treated with the best.
Green Pastures By Hajin
This is well-known for providing a more natural alternative to chemical hair coloring. As we all know, hair coloring and styling can negatively affect the hair. Green Pastures By Hajin, on the other hand, focuses on natural ingredient-based and organic products for a few percent of the population. Because Hajin manages the hair salon, a well-known Korean hairstylist, it is an excellent choice for those seeking a Korean-inspired hairstyle or hair colors, such as subtle dip-dyeing tints and natural-looking balayage.
Conclusion:
A day of Thai beauty treatments will leave you feeling relaxed, healthier, more beautiful, and possibly even thinner. Thailand is well-known for its beauty treatments, and for a good reason. They are exotic and make you feel special, but they are not expensive. So plan a full day of beauty treatments in Thailand- you will be glad you did.